Categories: French Culture, Paris
Today we delve into a few juicy Notre Dame cathedral stories. Notre Dame Cathedral is over 850 years old. Oh, the things it must have seen!
But while Notre Dame cannot tell us all the things that happened within its walls, we can pay attention to what the art is telling us. So, let's look around together and open your eyes wide with me!
I am someone who genuinely enjoys visiting Cathedrals. I realize many people don't share my hobby, but I hope to let you in as to why I enjoy visiting Cathedrals so much— and give you the bug too!
Cathedrals Are NOT Boring!
It makes me sad when I see visitors looking bored in Cathedrals. Some of them came all the way from the other side of the world and are inside of Notre Dame Cathedral, yet they look disengaged and lost.
Why does that happen? I think it's because we're modern people and cathedrals were built for medieval people. Same humans, different experiences.
Cathedrals speak a certain language. The language of art written in stone, the language of organ music, the soft light of candles and stained-glass windows. Most modern people are not conversant in those languages, but with a little priming, we can understand it too.
Notre Dame Cathedral Stories that Teach Us History
When a Cathedral is as old as Notre Dame, you can be sure that the ups and downs of history left their mark on the building! We talk about one of the most spectacular events that took place at Notre Dame, the unlikely story of the big giant heads and the Gallery of Kings.
And, I wouldn't be doing my job if I didn't name the various parts that make up the facade of Notre Dame . These terms will be used time and again any time we discuss Notre Dame: We have the entrance portals, the Gallery of Kings, the Virgin's Balcony, the Colonnade, the Gallery of Chimeras and the Towers.
Notre Dame Cathedral Bible Stories
You will see one of the most spectacular carvings of the Last Judgement ever made right above the central portal of Notre Dame. It pictures Saint Michael, a supplicant, and the Devil and it sits right on top of the faces of the tormented. Motivation to make it to church on time!
And, because you can't understand Bible stories if you don't know what character you are looking at, I give you a primer on how to recognize the original Apostles in statuary.
All in all, a marvelous episode for a Cathedral nerd like me! I hope you enjoy the show and be sure to sign up for our Extras!
Learn More: First Time in Paris
FOLLOW US ON:
Subscribe to the Podcast
Apple
Google
Spotify
RSS
Support the Show
Tip Your Guides
Extras
Patreon
Audio Tours
If you enjoyed this episode, you should also listen to related episode(s):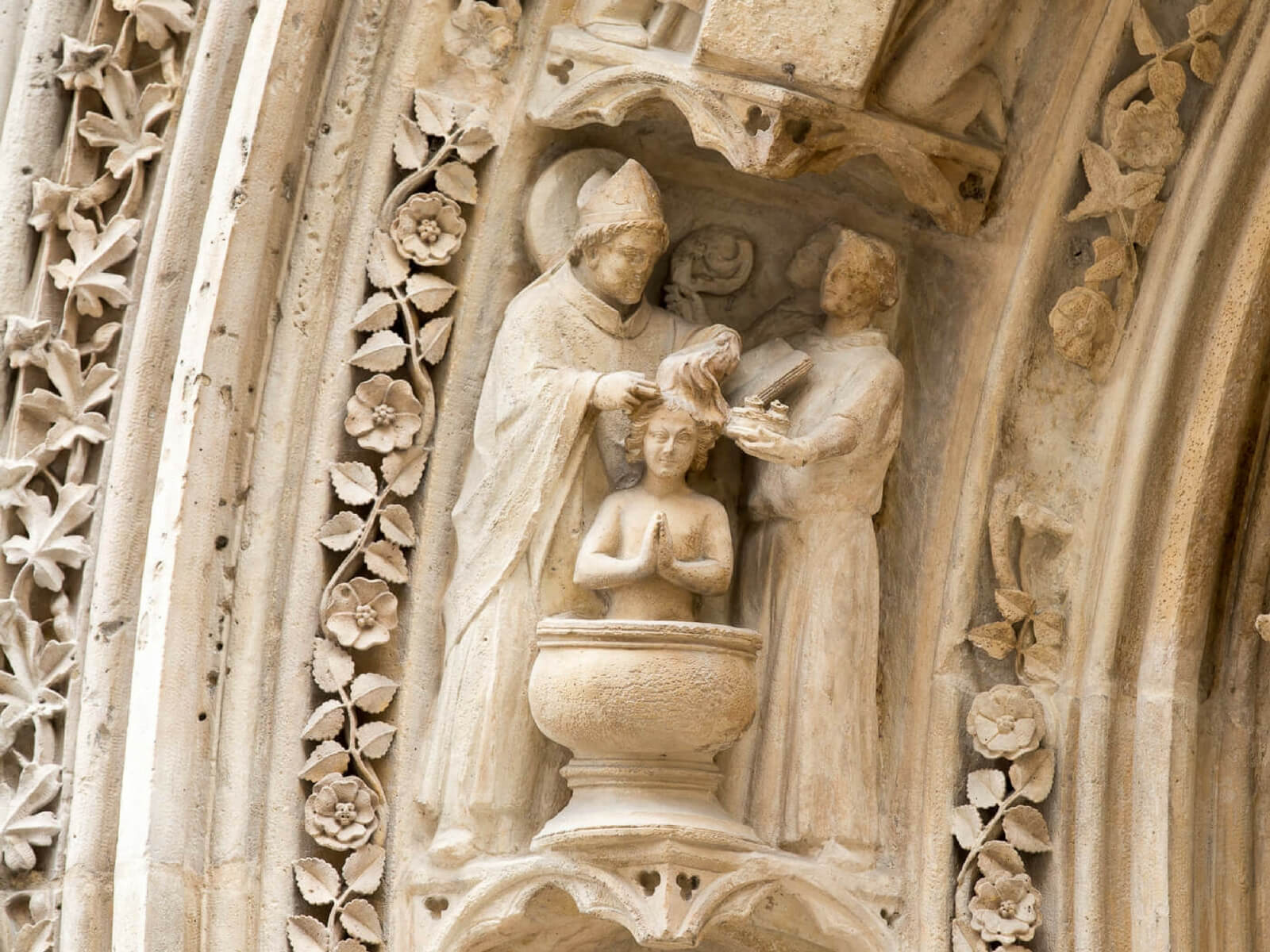 Read more about this episode
Show Notes
Categories: French Culture, Paris