Categories: Arts & Architecture, Paris
This episode features our frequent and very popular guest Elyse Rivin. If you enjoy her episodes, please consider supporting her on Patreon.
The people who planned Notre Dame 850+ years ago were crafting the Paris we visit today. I wonder if that thought ever entered their mind or if they went about the challenge that lay ahead with their nose to the grindstone. Probably the latter because they had a massive challenge ahead of them!
Notre Dame architecture is striking both inside and out. Maurice de Sully, who commissioned the construction of the new Cathedral, wanted it to surpass the beauty of the Temple of Salomon or the Celestial Jerusalem described in the New Testament. As a token of God's approval on the endeavor, the Pope came to Paris lay the first stone and bless the project.
No expense was spared and the best artisans were hired for the job. What they created is one of the most celebrated icons of Paris, the place where French people have gather to celebrate and mourn for centuries. It is also one of the most visited historical monuments in all of France.
On today's episode Elyse Rivin tell us about all the things we should pay attention to when we're looking at Notre Dame architecture. The different gothic styles we will encounter there and what sets it apart from other Cathedrals built in the 1100s.
FOLLOW US ON:
Subscribe to the Podcast
Apple
Google
Spotify
RSS
Support the Show
Tip Your Guides
Extras
Patreon
Audio Tours
If you enjoyed this episode, you should also listen to related episode(s):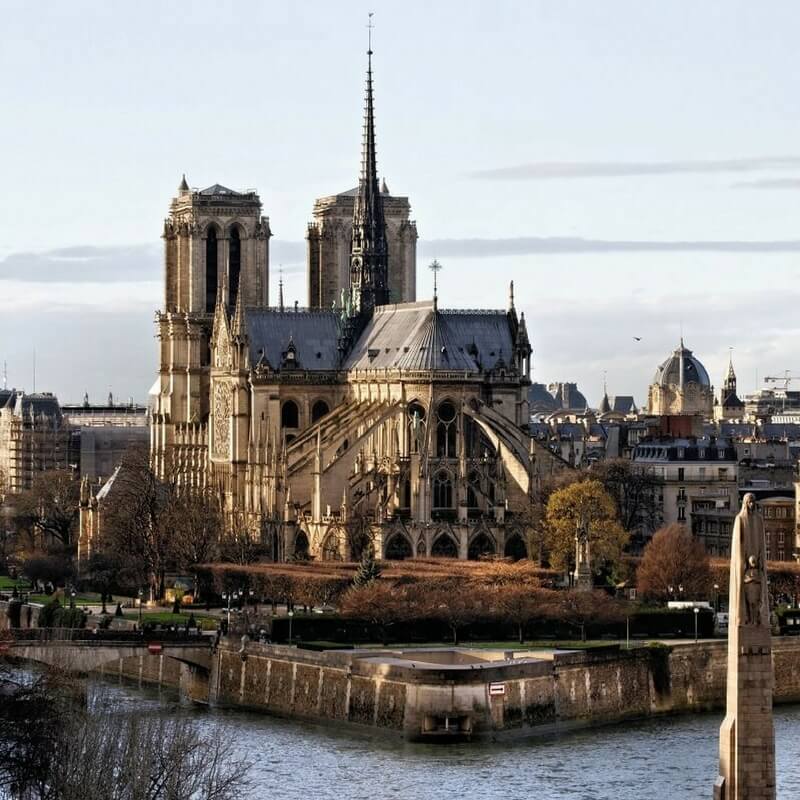 Let's Review
After listening to this episode, your head should be full of thoughts of rose windows, flying buttresses and gargoyles. We also hope you have a better idea where to concentrate your attention so you can see Notre Dame architecture with your own eyes and you miss none of the gems this Cathedral has to offer.
Read more about this episode
Show Notes
Categories: Arts & Architecture, Paris