Categories: First Time in Paris, One Day in Paris, Paris
Today's show was inspired by a listener question and revolves around this: what amazing things can you do in Paris if you only have a few hours? Maybe you have a layover in Paris on your way to another destination, maybe you have a few hours to kill before a business meeting, maybe you need to wait for a friend who is going to arrive on a different flight. Either way, you don't want to hire a company, you want to do your layover in Paris on your own.
What is the best way to kill a few hours in Paris and do some cool stuff? Don't waste that time, make the most of it! How? I tell you exactly what to do in this episode. When time is short, having a good strategy is vital or all you'll achieve is rush around and wave your flight goodbye. So let's think it through and do this the smart way!
Here are some of the questions Annie answers on the show:
What's the minimum amount of time you're going to need to make the layover in Paris on your own work?
What do you do with your luggage?
Do you have to take a taxi to save time during your layover in Paris on your own?
Can you use the RER train to get into Paris while on a layover in Paris?
How about Les Cars Air France? Is that a good way to get to the center of Paris quickly?
What are sites that are easy to enjoy while on a layover that will give you a good feel for Paris?
What is the best thing you can do to fight jet-lag?
What's the minimum number of hours that will allow you to enjoy your layover in Paris inside the city?
What are some great walks you could take to get a feel for Paris?
What are some things you need to know to use luggage lockers in Paris?
List of public lockers at Paris airports and train stations.
Private lockers in Paris. The one I recommend you use is at 6 rue des Bernardins, 75005 Paris.
Places that Will Give You a Great Feel for Paris Quickly
These are the places you should go if you want to get a good feel for Paris in a short time. We've talked about those places in details in other episodes, so I'll refer you to those. But if you just want a quick answer, I'd say either Notre Dame or the Eiffel Tower.
FOLLOW US ON:
Discussed in this Episode
CDG airport
RER
Les Cars Air France
Eiffel Tower
Notre Dame de Paris
Tour Montparnasse
Bateaux Mouches
Solo travel in France
Subscribe to the Podcast
Apple
Google
Spotify
RSS
Support the Show
Tip Your Guides
Extras
Patreon
Audio Tours
If you enjoyed this episode, you should also listen to related episode(s):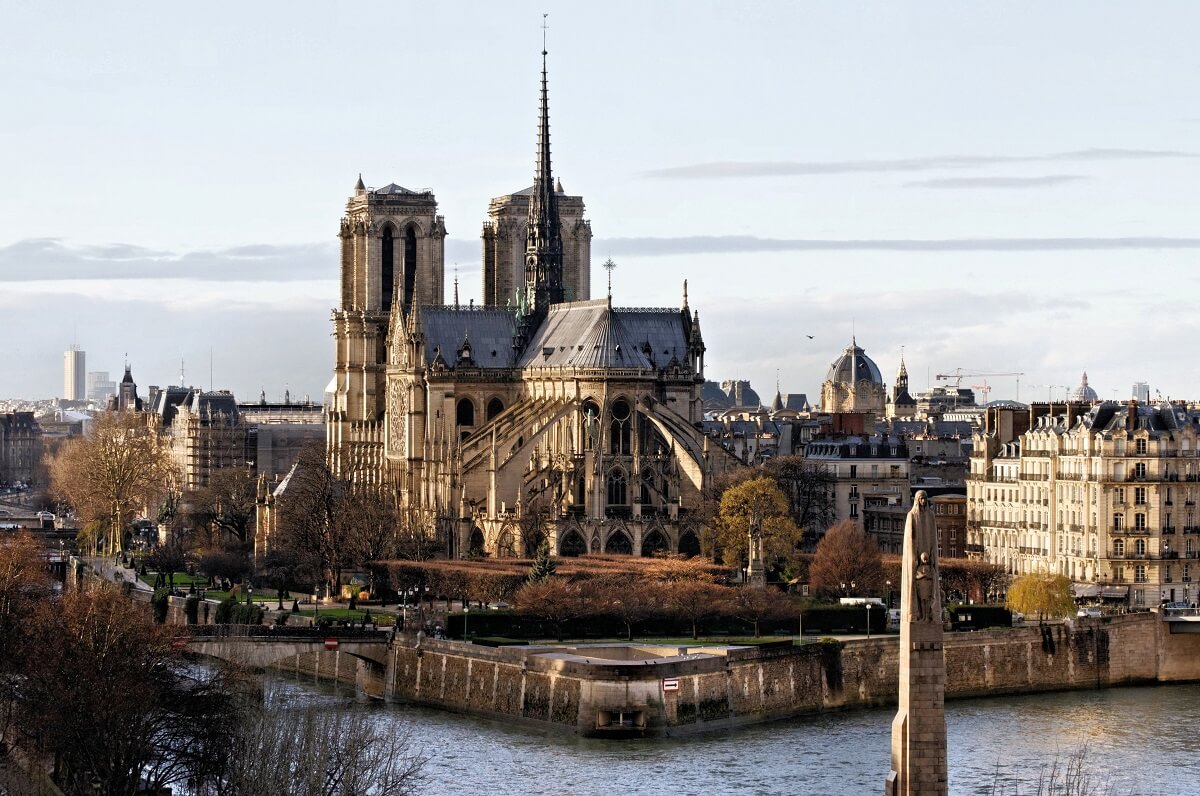 Read more about this episode
Show Notes
Categories: First Time in Paris, One Day in Paris, Paris