Categories: France How To, Moving to France
On today's episode of the podcast, Anthony Slaton shares how he bought a house in France in preparation for his retirement. He probably won't retire for another 10 years, but he saw a great opportunity and jumped on it.
Resources you'll Need if Buying Property in France
Buying a house in France is different than what he was expecting. Some of the differences were really startling and caused unwanted delays. So, we chat about how he had to adapt to the oddities of the real estate system in France and what that means for anyone who wants to buy a house in France.
Falling in Love with France
Anthony came to France for business 10 years ago and at one point had a chance to stay for 5 months. And that's when he fell in love with France and the French lifestyle. He wanted to buy a home to spend his retirement years either in the South-West of France or on Vancouver Island. But the prices being what they are on Vancouver Island, the South-West of France was a more realistic goal.
Finding a House to Meet Specific Needs
Instead of coming to France to search for perfect house, he decided to narrow it down to one area, and then look for a house he liked in that area. Some people choose to visit every area in the country, but it's a big country and they risk never coming to a decision. It is easier to decide on a criteria the area had to meet, and once he narrowed it down to one specific town, they looked for a house there.
Deciding on a Criteria Before Buying a House in France
Since this is the house they want to move to for their retirement, they decided they wanted the house to meet the following criteria:
Be in an area that matched their budget
Have most stores within walking distance: namely a boulangerie, patisserie and butcher shop
Local hospital as well as dentists and doctors
A vibrant community with schools because they don't want to live in a sleepy town full of retirees
Rail link and a solid public transportation system
A home they could rent out on Airbnb when they're not using it
Once they had their list of criteria they went online. Anthony knew that the Aude department is close enough to Toulouse, but with lower real estate prices. Of course, living in a small town like Quillan is not the same as living in Toulouse, but in some ways that's a good thing! So, he settled on Quillan (he also considered Limoux, a little bigger town in the Aude department).
Quillan is a town of about 4000 with about 400 British, Americans and Australians. The fact that there are so many Anglos is unusual and pretty lucky because Anthony struggles with learning French. But that's not what decided them on the area. Note that areas that are full of foreign buyers usually get more expensive!
Buying Your House in France with Cash
Because Anthony was making a cash purchase, he didn't have to deal with a loan and all of those complications (which are real in France!) It is likely that going through the banking system would have made this so difficult that they wouldn't have gone ahead with it, at least not as quickly as he did.
The exchange rate was advantageous at the time, and they didn't think their money would do any better sitting in an investment account. Investing in a house in France generally speaking is a pretty good and safe long-term investment.
Prices Are Much Higher in Paris
Don't let real estate prices in Paris scare you! In Paris that right now you'd have to pay 8,000€ per square meter minimum. Those prices are ridiculous when compared to places in the South-West. In Toulouse prices are closer to 3,000€ to 3,500€ depending on where the property is.
But as soon as you get out of Toulouse (or any other large city) prices fall steadily and by the time you get to Quillan it's a steal! Yet it's not hard to find a small town in France that will meet your needs at a wonderful price point. Remember, most French people don't have big salaries! But you have to think it through and do your homework.
Great prices are available in places you've never heard of. If it's mentioned in books and movies and famous blogs, you can be sure it will be a lot more expensive. Why is that? Supply and demand! Don't be shy about checking out totally unknown places, that's where the gems are!
The Year in Provence Effect
50+ years ago houses in villages away from the sea in Provence used to be cheap as well, but then the book a Year in Provence became a best-seller and prices went through the roof.
Provence started to attract a lot of wealthy foreigners and all of a sudden the children of the local families couldn't afford to buy their own house in Provence. That's a crying shame if you ask me!
But luckily, most of France is not as popular as Paris and Provence. There are wonderful places where you can buy a house at a reasonable price.
The Oddities of the French Real Estate Market
Because they had narrowed things down to city-center in Quillan, they only had about 15 houses to look at. But, whereas in America you hire an agent to show you all the houses that meet your criteria, in France you cannot do that.
There Is No Multiple Listing Service in France
Anthony met a realtor who showed him the 2 houses they had, but couldn't show him anything else. To see the other houses he had to go to different realtors.
The Same House Is Listed by Different Real Estate Agencies
The way it works in France is that people can list their house with as many realtors as they want to. Most people start out by trying to list their house for a sale by owner, and if that doesn't work out, they hire one realtor, and maybe a second one and a third one. If the owner has set the price too high, it's possible the house will sit on the market for years.
Some Sellers Are Totally Unrealistic (and their house stays on the market forever!)
Realtors can't argue too much with sellers who set the price too high because they wouldn't get to list the property. So, realtors have to list it at the owner's unrealistic price even if they know it's never going to sell at that price.
Realtors often tell you that this can be negotiated, and sometimes they mean you can offer half the asking price and because the house has been on the market so long they hope the owner will give in and sell to you.
Your Realtor Can Only Show You Houses their Agency Lists
French realtors can only show you the houses they've signed. There may be 100 houses on the market, but they can only tell you about 5 of them.
And when an American buyer shows up the Realtors think the person probably has more money than sense (at least about the French Real Estate market) and will show them all the houses they have, even if they don't meet the criteria. Don't let them push you around and be firm on your criteria!
Seeing All the Houses for Sale in an Area
Anthony used a website RightMoveUK where he could see there were houses in Quillan, but without giving out many details. After all, realtors don't want you to negotiate directly with the owner! Then he had to find the realtor who could show them those houses. This site probably doesn't list all the houses for sale, but at least it tries to be comprehensive.
He also had to convince them that he was serious and wasn't just looking at houses for entertainment. He completed the transaction within one week, that takes determination in France!
Get an Idea of Current Prices
This is a new thing in France that didn't exist just a few years ago. It used to be if you knew a local notaire you could ask them to tell you the average price for homes in your area.
But now this data is made public and you can search for a specific town, drilling down to any village in France. This site will give you the high, low, and median prices as well as the number of sales in the last year.
Definitely worth taking a look and the site is even in English!
French Realtors Are Very Hands Off
When you look at houses in France, you'll find that the photos they've taken of the property often look terrible. If you decide based on the photos, you may miss out on wonderful houses! You have to go see for yourself.
Realtors don't advise owners to refresh the paint or change broken door handles and turn on the lights. They don't even ask the owner to leave the house while they are showing it! Honestly, having worked with American realtors, their French counterparts felt like amateur hour. That's just Annie being a blunt self.
Working with a Notaire
On the other hand, the "notaire" (title company + real estate lawyer) is very professional and attached to details. Some notaires speak good English, choose one who can work with you!
The notaire will show you the equivalent of the "Atorney's Opinion" that is required in some states in the US. In America the buyer doesn't usually read this letter. But in France every detail needs to be disclosed very carefully because the system protects the buyers. There are often complications due to right of way that need to be spelled out completely.
Property inspection, earthquake zone, flood zones and natural risk must be disclosed. There's an electrical and energy report as well. Anthony found out at closing two small issues he didn't know about, but he was in love with the house, didn't think it would make any difference, and he went ahead anyway. But there were no nasty surprises after the purchase!
Learning to Live with France
When moving to France you need to be open to the idea of learning to live like French people. For instance heating a air conditioning systems are different in France. You won't find air ducts in the wall with massive furnaces and a Carrier air conditioner.
The best solution for France is called mini-splits. They work great for the types of temperatures we get in France. Many old houses in France only have a wood stove in one room. Maybe it'll be enough for you, maybe it won't. Try it and then decide!
Where to Buy Used Furniture in France
Used furniture is quite cheap in France if you go to places like:
Brocanteries
Emmaüs (a Catholic charity in France)
Vide-greniers (garage sales, usually organized by a village or town)
Le Bon Coin (on-line)
Le Parchemin (equivalent to the Good Will in the US)
Secours Catholique
Other Things to Consider When Buying a House in France
You need to think if you want a car while you're in France. Buying one is not cost-efficient especially if you're not going to move in permanently right away. There are now car-sharing options that may fit your needs better. You may want to settle in a town that has a car-rental agency for occasional use.
How to Deal with the Current Heatwave in France
If you're in France right now, let me give you some advice about how to deal with the heatwave or "canicule" as we call it in French:
More and more places have Air Conditioning in France, but even if they do, understand that nobody keeps a room as cool as what you're used to in North America. Restaurants cool the room to 80 or 85 degrees, not the 70 you're used to. Dress accordingly. And yes, shorts are OK, listen to episode 195 if you want to know more.
If you're coming to France in June, July or August, you should book accommodations with Air Conditioning. I know a lot of hotels say the walls are so thick, you'll be fine. That's "fine" for a French person who's never had AC, but for the rest of us, it is not "fine". You'll want to open the windows at night, but then you'll have to deal with bugs.
Almost every year now in France we get the first heat wave in June, then another one in July and one more in August. So far, we haven't had any in September, but time will tell.
When it's hot like that you will want to spend most of your time indoors. Go to churches because they are naturally cool year-round, go to Museums, drink twice as much water as you think you should and take it really easy.
Over-doing on the wine when it's hot will raise your blood pressure, go easy on that stuff even if you're on vacation!
During a heatwave it is to be expected that you won't cross so many things off your list. Why? Because getting anywhere with public transportation is difficult.
Taking the metro in Paris on a hot day is torture. Only line 1, 2, 5, 9 and 14 are fairly comfortable because they are air conditioned and it works most of the time. The other metro lines and the RER are a furnace, going over 105 degrees. Buses are usually cooled, but you have to wait for them in the heat.
I am not saying don't come to France in June, July or August, but be smart. Plan indoors activities if you're in Paris or another large city. Maybe take a taxi instead of the metro if you can afford it.
If you're outside of large cities, plan activities that involve getting wet. Go to the Dordogne and book a hotel with both AC and a pool! Then you'll do fine. We have some we've tried and recommend here.
And if you're going to be buying a house in France, look at those fabulous air conditioning split units that we mentioned in the show. They are really easy to find in France, they are a life saver in the summer and you'll spend less on electricity overall throughout the year!
How to Create a Custom Google Map for Your Trip to France
In the last episode about her honeymoon in Paris, Emily talked about creating a detailed personalized google map for her trip. Surprisingly, I had never tried to do that, but a contributor to the Join Us in France Closed Group on Facebook called Kruthika shared the detailed steps:
> Open Google/ Google Maps
> Sign in
> Click the hamburger/ menu on the left hand side of the search bar
> Select "Your Places" from the dropdown
> Select Maps
> Create Map
Now, in each Map, you can create layers. In one layer you can put the towns you want to visit. In another the attractions you want to visit. In another the hotels or restaurants you are considering. You can do layers for shopping,  Museums, Parks, places with a view, whatever tickles your fancy!
And then you can preview it all on one big beautiful map that you can share with whoever you want. Pretty cool! Thank you Emily and Kruthika for helping me out with this!
FOLLOW US ON:
Discussed in this Episode
Subscribe to the Podcast
Apple
Google
Spotify
RSS
Support the Show
Tip Your Guides
Extras
Patreon
Audio Tours
If you enjoyed this episode, you should also listen to related episode(s):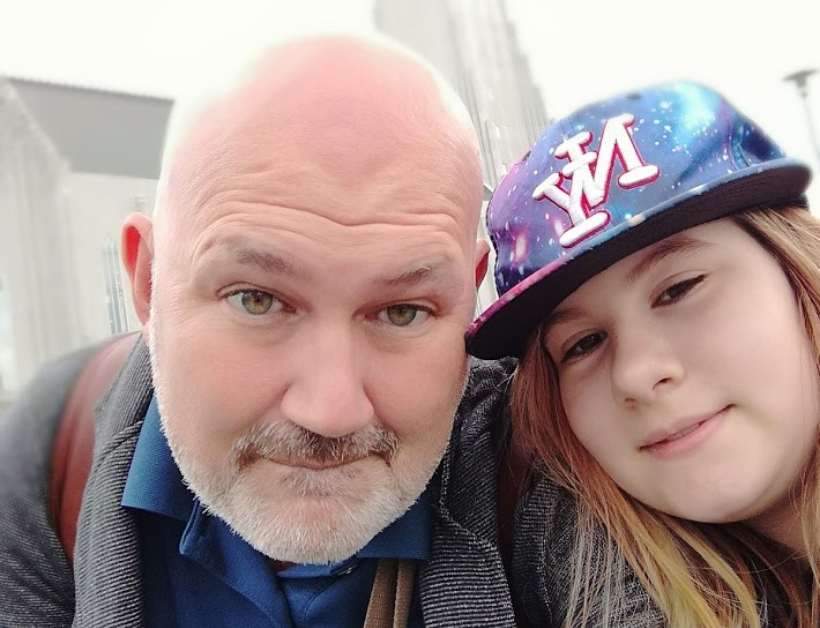 Read more about this episode
Transcript
Categories: France How To, Moving to France