Table of Contents for this Episode
This post contains affiliate links, meaning I get a commission if you decide to make a purchase through my links, at no cost to you. Please read my disclosure page for more details.
Categories: One Day in Paris, Paris
Discussed in this Episode
Bagages du Monde at CDG Airport
Eiffel Tower
Louvre Museum
Cour Carrée
Pont des Arts
Vert-Galant Square
Notre Dame de Paris
Porte des Lions at the Louvre
Store your luggage: at CDG airport you can store your luggage at a location close to the RER station at a place called Bagages du Monde. TGV station on level 4 – in front of the Sheraton Hotel between terminals 2C and 2E. Phone: 33 148160215
Email: bdm-aerogares@bagagesdumonde.com. Open every day 6 AM until 9:30 PM.
See the Eiffel Tower: with Trip Aside you will be taken to the Eiffel Tower right away, and you may or may not take the time to take the elevators up. If you decide to manage your layover by yourself, but call an Uber or a Taxi. There will most likely not be enough time for you to use public transportation!
Go to the Louvre: you won't have time to visit all of the Louvre, but you can see the magnificent building, and the Pyramid. If you want to see the Mona Lisa, go to La Porte des Lions and get your ticket there. It's never crowded and it's not very far from Mona Lisa. It is not open every day, to find out if it is or not, call 01 40 20 50 50 and ask for extension 45 80. Listen to today's French Tip of the Week for help on how to make that call in French!
Walk to Notre Dame: this walk will take you about one half hour. On the way you will walk past the Cour Carrée, the Pont des Arts where the love locks used to be, Île de la Cité and the square du Vert-Galant where the last Templar was burned.
Visit Notre Dame and enjoy the surroundings. Even if that's the only thing you can do on your layover in Paris, this is where genuine Paris is found, tourists and all.
If you have time for lunch, Emmanuel recommends a vegetarian restaurant called Végét'Halles on
If you have more time, walk 1.4 km to Le Marais (walk towards the East on rue de Rivoli).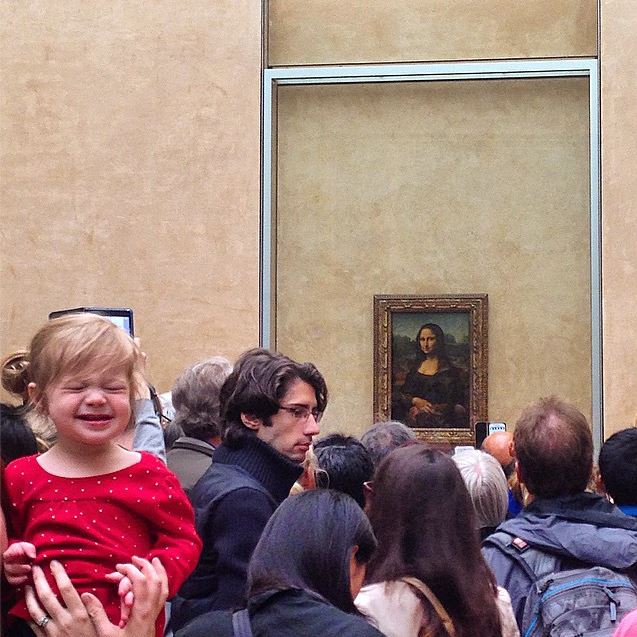 Transportation for a Quick Layover
If you are only in Paris for a few hours here are your best transportation options:
Hire Emmanuel and his company (typical tour is 300€ for up to 3 people).
Use Uber: Uber Pop is not in France, but regular Uber is! Plan on 45€ between CDG and the Eiffel Tower.
Paris rush hours are 7:30-9 AM and 6-7 PM and rush hour traffic can be awful.
Do NOT take the RER B RER C to go to the Eiffel Tower. It is really slow and will eat up all of your time.
RER B straight to Notre Dame is a good option. Once there you could take a river cruise (Bâteaux Mouches)  that starts at Pont Neuf so you can see many great Paris sights (including the Eiffel Tower) from the boat.
The Paris Métro is very fast. It's almost always faster than walking or taking a taxi, if you know what you're doing.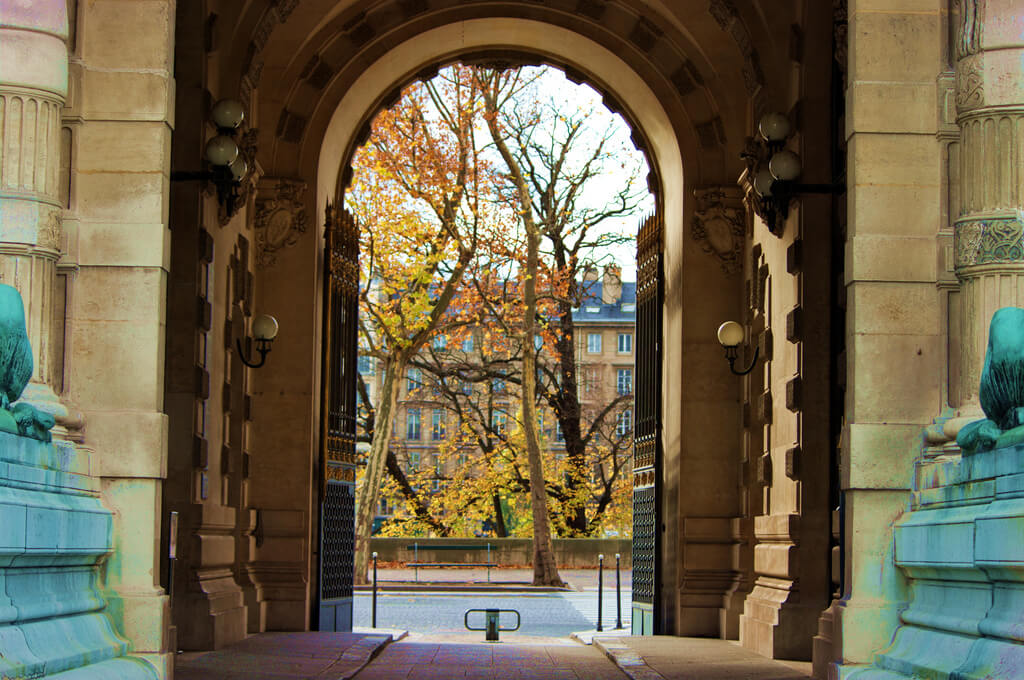 What If the Weather Is Bad?
Go to the Eiffel Tower and don't go up, then go to the Louvre, or go to a café such as Angelina on 226 Rue de Rivoli, and just enjoy a gorgeous café or go to Café Truc, 8 Rue Froment, for a more authentic French experience . The most important thing to do when the weather is bad is NOT to force yourself to do everything you had planned, but see one thing and then sit in a café and enjoy your time. Dress for French weather! Even if your trip starts in Florida and ends in South East Asia where the weather is going to be warm, remember that it gets cold in Paris and bring a jacket!

Save Time by Traveling with only a Backpack!
Travel fast, travel light! If you can manage to only bring one backpack, you'll save a lot of time. Bagages du Monde is a great place to store your luggage, but there are often lines and you will waste precious time waiting for your turn.
Withdraw Euros at the Airport
You need more or less 100€ to have a great day in Paris. There are ATMs in every terminal, but most people arrive at Terminal 2E. When you exit the international area go left as if you were going to take the train, 30 meters from the exit you will find the ATM. French businesses do not accept dollars but they can take your US credit card.
One Night in Paris, Should You Stay in Paris or at the Airport?
Emmanuel and Annie both recommend booking a hotel near the airport, that way you can drop off your luggage at the airport, freshen up, then go visit Paris.
Get a Quick Feel for Christmas in Paris
Go to the Champs Elysées. Christmas time is the only time of the year when Parisians actually go to the Champs Elysées because it is beautiful, especially at night starting at 5 PM. Also go see Les Grand Magasins: Galleries Lafayette to see the massive Christmas Tree. Go to the flagship location on 40 boulevard Haussmann. You could also ice skate on the Eiffel Tower, on the first floor.
Vert-Galand and the Last Templar
On the TV show Game of Thrones, the author explained that part of his inspiration came from French history, especially the story told in a series of books called Les Rois Maudits.  Philippe Auguste was the French king at the time and had Jacques de Molay arrested and burned where Vert-Galant is today. As he died Jacques cursed the king and his descendants and they all died in suspicious circumstances. Don't mess with the Templars!
Meet Genuine Paris Quickly
A lovely walk that will give you a genuine feel for Paris is going between the Louvre and the Opéra.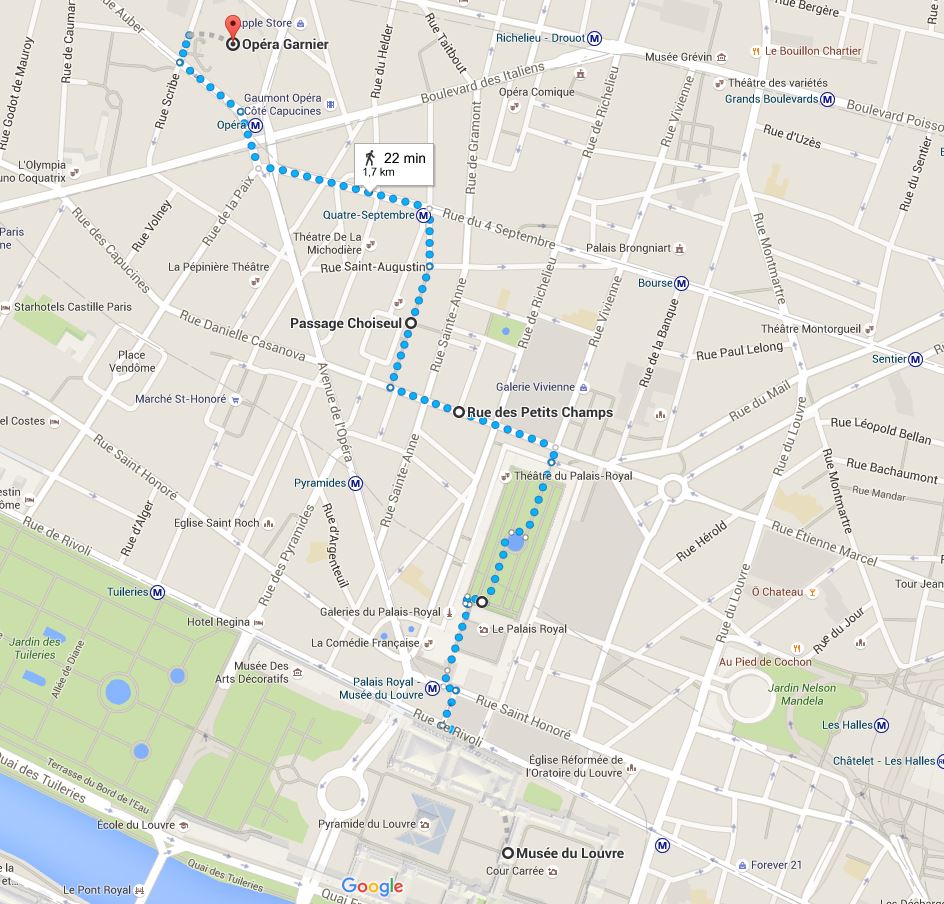 Restaurant Recommendations
Végét'Halles,
Vegetarian French food
Café Truc,

8 Rue Froment, 75011 Paris

Boulangerie Coquelicot near metro Abbesse,

24 Rue des Abbesses, 75018 Paris

Coup d'État,

164 Rue Saint Honoré, 75001 Paris [Addendum: this restaurant is permanently closed]
The Fastest Way in to See the Mona Lisa
Enter the Louvre via La Porte des Lions then go to the Denon wing,
second floor (called 1 étage in French), Salle de la Joconde, Salle 6. If you are a subscriber to the website and get episodes announcements, you received a free map that shows you exactly where to go. Important: the Porte des Lions is NOT open every day. To check if it is open or not, you will need to call. To get help with that, listen to the French Tip of the Week!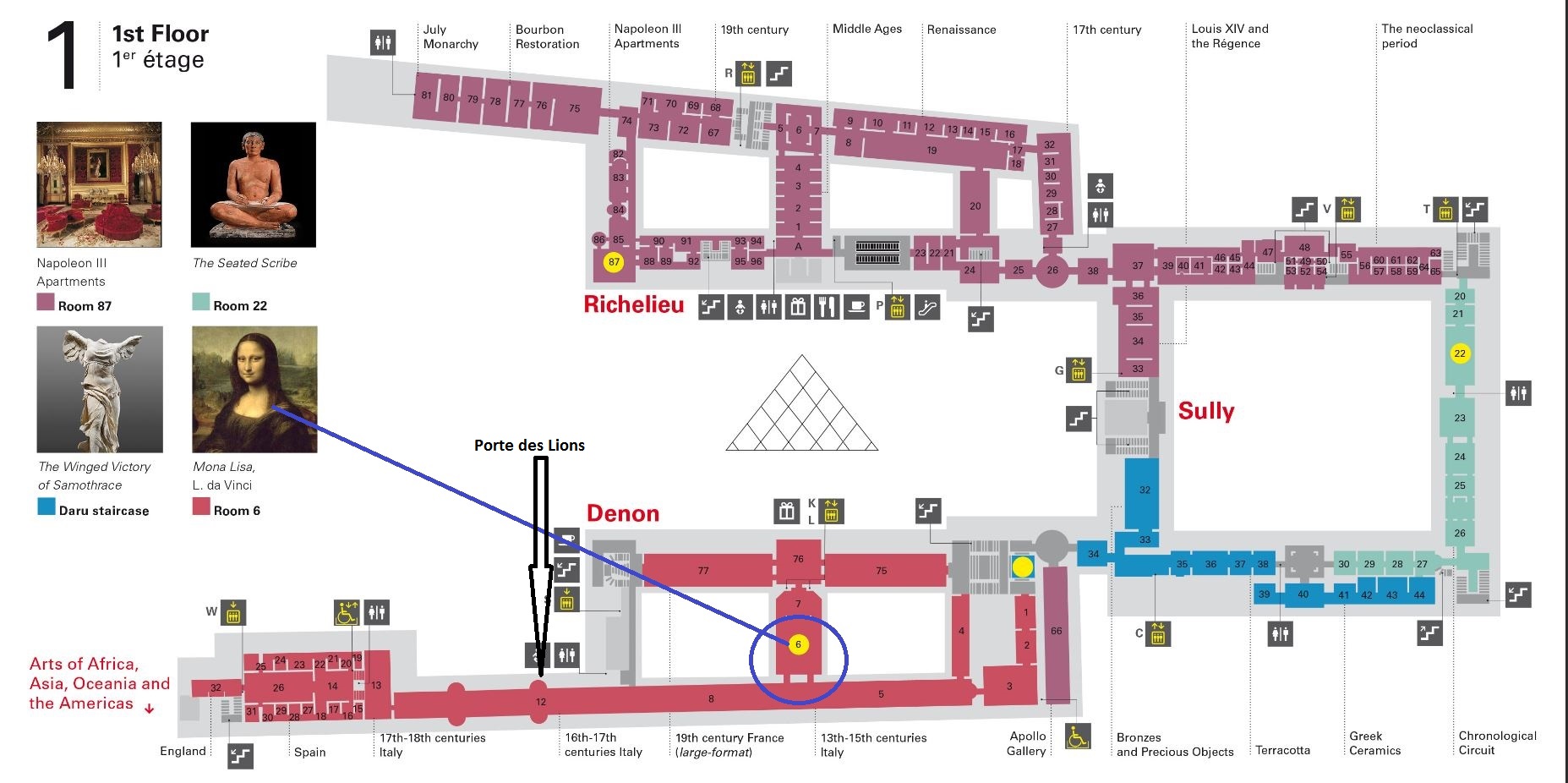 French Tip of the Week
How to call the Louvre to ask if the Porte des Lions is open on the day you are going. Call 01 40 20 50 50 (main switch, a human will answer the phone) and say "Bonjour, j'appelle pour savoir si la porte des Lions est ouverte au public aujourd'hui. Pouvez-vous me passer le poste 45 80 s'il vous plaît ? " and once they anwser, ask "Bonjour, j'appelle pour savoir si la porte des Lions est ouverte au public aujourd'hui." That's it!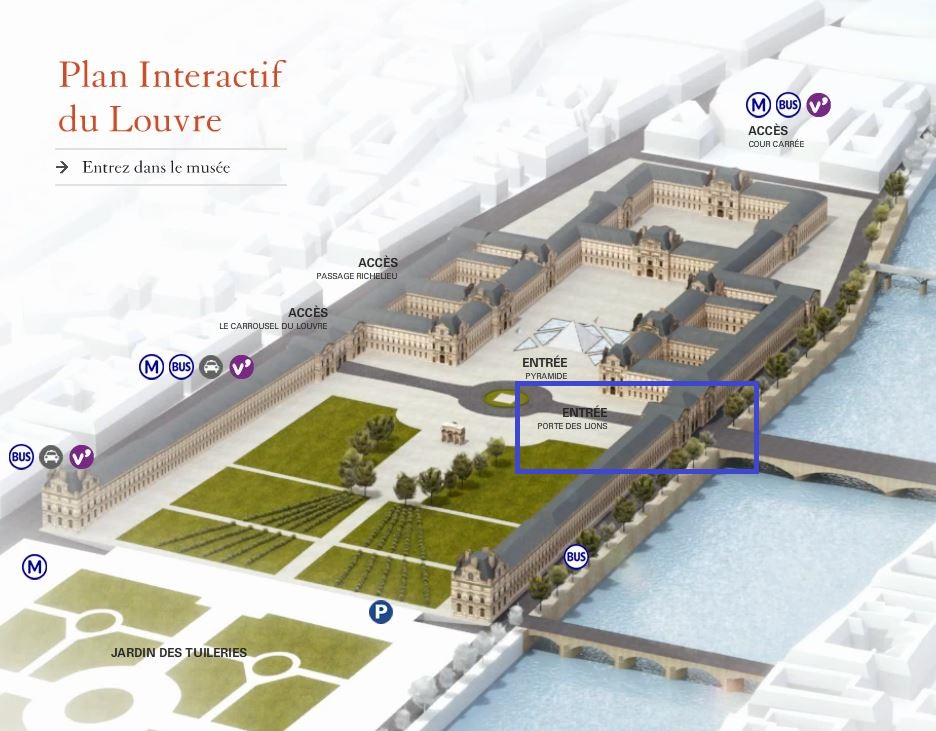 Conclusion
Adventure into Paris on your own or hire a tour company, whatever you decide, do NOT stay at the CDG airport if you have 6 hours in Paris! That layover is precious time! You'll sleep better in the airplane on the way to your final destination.
Related Episodes:  Layover In Paris On Your Own, Episode 73 and  Paris Highlights You Can See in One Day, Episode 90
Subscribe to the Podcast
Apple
Google
Spotify
RSS
Support the Show
Tip Your Guides
Extras
Patreon
Audio Tours
Read more about this show-notes
Episode Page
Transcript
Categories: One Day in Paris, Paris