Categories: First Time in Paris, Honeymoon in France, Paris
Original Must See List 1st time in Paris
Notre Dame (Ile de la Cite and Ile St. Louis)
Saint Chapelle
Eiffel Tower
Versailles
Orsay Museum
Louvre Museum
Le Marais
Luxemburg Gardens (only place did not get to go)
Pont Alexandre III
Notre Dame Medaille Miraculese
Opera Garnier
Picasso Museum
Montmatre
Sacre-Coeur
Pantheon
Arc de Triomphe
Orangerie Museum
Itinerary
 Wednesday May 22, 2019
Arrived at 9 AM
Purchased the Museum Pass at airport
Uber to the hotel to drop off luggage LE MATHURIN (8th Near the Opera Garnier)
Breakfast at Les Capriches de Charlotte (2 min walking from the hotel)
Took Uber to Ile de la Cite

Saint Chapelle
Notre Dame
Walked over to Ile St. Louis
Berthillon Glacier

Drinks at 2 rue de lAlmiral de Colig Café in front of Louvre
Louvre Museum (no lines at around 2- 2:30 pm. Saw La Monalisa and Egyptian section)
Tuileries Gardens
Went back to hotel to check in, see the room and get ready for dinner
Dinner at Café Sud (5 min walking from the hotel…not that good!)
Thursday 23, 2019
Trocadero at 6 AM for the photoshoot
Pont Alexandre III (second location)
Took metro for the first time back to hotel to change
Breakfast at Les Caprices de Charlotte
Le Marais
Picasso Museum
Meert Chocolates
Place des Vosgues
Chateau de Versailles (took train, walked, no lines arrived around 1:30 pm)
Lunch at Angelina
Walk around the Gardens
Took small train ride to go to Marie Antoinette's Apartments
Went back to hotel to rest and get ready for dinner
Fondue and Raclette dinner At Le Valois
Walked around and found Moulin Rouge (totally by coincidence!)
Friday 24, 2019
Breakfast at Café de la Paix
L'eglise de la Madeleine
Eglise St. Sulpice
Pierre Hermes to eat Macaroons
The Chapel of Our Lady Miraculous Medal
Eglise St. Germain Des Pres
Lunch at Les Deux Magots
D'Orsay Museum
Go back to hotel to rest and go to Spa (Jacuzzi and Sauna)
Dinner reservations 10 pm at Le Ciel de Paris for our Main Nice dinner
Saturday 25, 2019
Opera Garnier (purchased tickets to walk around)
Breakfast at Paul at the Champs Elysees
Walk to the Arc de Triomphe
Arc the Triomphe was closed due to protests, saw from street.
Orangerie Museum
Pantheon (Victor Hugo, Marie Curie, Alexandre Dumas)
Etienne Du Mont
Lunch at L'Anexxe (best French fries EVER!)
Latin Quarters
Souvenir Shopping
Back to hotel to shower and get ready
Bateaux Mouche Ride
Late dinner at Le George V (open very late)
Sunday 26, 2019
Shopping at Pierre Hermes, Laduree and Monoprix
Breakfast at hotel (ate the yogurt we purchased at Monoprix)
Montmatre walk around
Eat pastries enjoying the view
Sacre-Coeur
Lunch at Creperie Rozell (best Crepes, lovely Lady)
Champs de Mars, Sat down to finish eating the Pastries
Walked and Scootered around the area until Tour time
Eiffel Tower tour at 5 pm (Tour in Spanish with a small family and another couple)
Became friends with Mexican couple also in Paris for their Honeymoon and stayed at the Cafeteria drinking wine
I went up again (this time taking the stairs!) to the second level and took elevator up to the 3rd level (tour guide gave me her pass to go all the way up)
Dinner at Café La Flore (last dinner in Paris) live music
Brasserie Lipp (Midnight in Paris)
Go back to hotel to pack for early flight in the AM
Monday 27, 2019
7 am Buy fresh bread and pastries to take home for my family (this is the reason I needed the Tupperware)
Uber to the airport
Flight back home, arrived to Miami Intl Airport at 2pm ET
Things we LOVED!
By far my Favorite thing was to do the Photoshoot. It forced us to go to the Trocadero very early in the morning when nobody was there. It was our first time admiring the Eiffel tower and at that time the colors of the sunrise made the experience that much more wonderful. I do think that when doing a couple's trip hiring a photographer is an amazing idea because you get to take your time taking those photos without a bunch of other people standing in the way and most importantly, you get to keep beautiful photos of your trip that are not selfies. People are super nice and yes you can ask if they can take a few pics of you, but other people are also there in vacation enjoying themselves, so the number of photos you can ask to be taken is extremely limited.
We are devoted Catholics. We both enjoy attending mass and admiring churches and Paris did not disappoint. Notre Dame was the #1 item in my list as you can see and it was a dream of mine to see it and go inside. I was crushed when the fire happened. Nonetheless, we were able to see 6 other magnificent churches! I was amazed with all of them, if we were walking around and there was a church, we would go in and take our time to say a prayer. I was particularly impressed with L'eglise de la Madeleine. I was at amazed by how grand the interior is and all the beautiful the walls, the altar and the ceiling. Going to St. Germain de Pres was also one of my favorites, I learned from the Podcast it is the oldest church in Paris and that was something that my husband loved to know. It was also a priority of us to go to the Chapel of Our Lady of the Miraculous Medal. This is the chapel were the Virgin Mary appeared to St. Catherine Laboure and requested the creation of a medal which is called to be Miraculous. We were fortunate enough to attend a mass there and listen to the angelic choir. We purchased some medals for us
Montmatre stole out heart. It was so beautiful and full of character. I wish we had more time to explore it for a full day. We were still able to walk around, sit at the stairs and enjoy the view of Paris, then go inside Sacre-Coeur and finish the visit with a great lunch at the cutest creperie (Rozell) I told the lady who was making the crepes that it had been one of the best meals we had in Paris which made her very happy!
The nice dinner at Ciel de Paris. I figured we are in Paris, is our Honeymoon, we are going to do a very special dinner that we can dress up and commemorate being married and in Paris. I originally wanted Le Jules Verne at the Eiffel tower but that was not available so I researched the next best thing with a view and it was sooooo worth it. We ordered whatever we wanted, we ate and drank and toasted to us while enjoying the best view of Paris at night. We did a time lapse video which is the one I posted in the FB group.
Some of the things I wouldn't do again:
We wouldn't go to the Picasso Museum, it was not for us.
Champs Elysees, too commercial and superficial. We don't care about brands and it was nice to see the Arc de Triomphe but I would have much rather gone to Luxemburg Gardens which we did not get to do.
Latin Quarters, felt too too touristy. It was nice for souvenir shopping. I am glad we went to see it since it was out first time in Paris but I wouldn't go back.
Packing List for Our Honeymoon in Paris

Documentation
Passports
Green Card
International Driver License if driving
Money
Debit Card (Call the bank to advise will be using in Paris)
Credit Card
Euros
Electronics
Cell phones and charges
Watches and charges
Adapters
Headphones
Chip for international data (bring paper clip to remove from phone)
Personal Hygiene
Contacts/ Liquid
Sunscreen
Deodorant
Body Lotion
Perfume/ Cologne
Make up (including remover and cotton balls)
Razor
Soap and face Soap
Nail Clipper
Hairbrushes, hair ties
Toothbrush, Floss, Toothpaste
Q-tips
Shampoo and Conditioner
Baby Wipes
Hand sanitizer
Advil and Alka seltzer
Clothes
Underwear (boxers, thongs, socks, bras) enough to change twice a day
PJs
Jeans (at least 3)
T-shirts and camis (spaguetti straps)
Nice dress pants (at least 2)
Belts
Leggins/ sport pants (travel days)
Snickers
Nice flats
Dressy shoes and heels
Flip flops for hotel
Raincoat, Jackets, light jacket
Scarves
Sweaters/ long sleeve shirts
Miscellaneous
Tupperware
Umbrella
Laundry Bag
3 purses one big enough to fit umbrella, one dressy and the other small enough to be comfortable to carry around all day. Preferably all with zippers.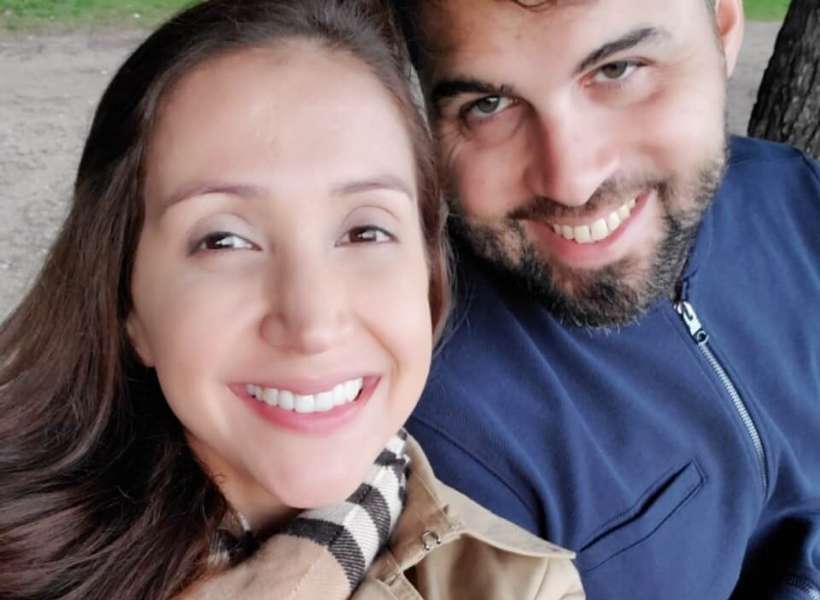 Subscribe to the Podcast
Apple
Google
Spotify
RSS
Support the Show
Tip Your Guides
Extras
Patreon
Audio Tours
Read more about this guest-notes
Episode Page
Transcript
Categories: First Time in Paris, Honeymoon in France, Paris