Category: Trains in France
On today's episode, everybody FREAK OUT! There's a train strike happening in France spring 2018! OK, don't freak out, I think I can help you take back control and have a great vacation in France all the same.
How to Get Information About Train Strikes in France
Find Out If Your Train Is Running (From the part of the SNCF called OuiSNCF)
Phone Number: 0805 90 36 35
Train Strikes in France: Our Recommendations
Don't give yourself an ulcer over a train strike in France. Make alternative plans instead!
The best thing you can do is avoid the train completely and go with a car rental or a regional bus, a flight, or even a ride share.
There are always options: In Paris, if the the Metro and RER systems are on strike, look at bus options. They are rarely all on strike at the same time.
Install the RATP and SNCF Apps on your phone where you can see your alternative options in real-time!
Don't Let Uncertainty Rule Your Trip
I think what gets to people is the uncertainty of this whole situation. Americans want answers and they want them now! Well, that's not how it works in France. We're used to living with some level of wait and see.
French people can navigate through a strike like nobody's business because they've done it 100 times! This would be your first time, so, unless you're training to become a little bit more French, avoid the whole thing and plan on other modes of transportation.
Learn More: Trains in France
FOLLOW US ON:
Subscribe to the Podcast
Apple
Google
Spotify
RSS
Support the Show
Tip Your Guides
Extras
Patreon
Audio Tours
If you enjoyed this episode, you should also listen to related episode(s):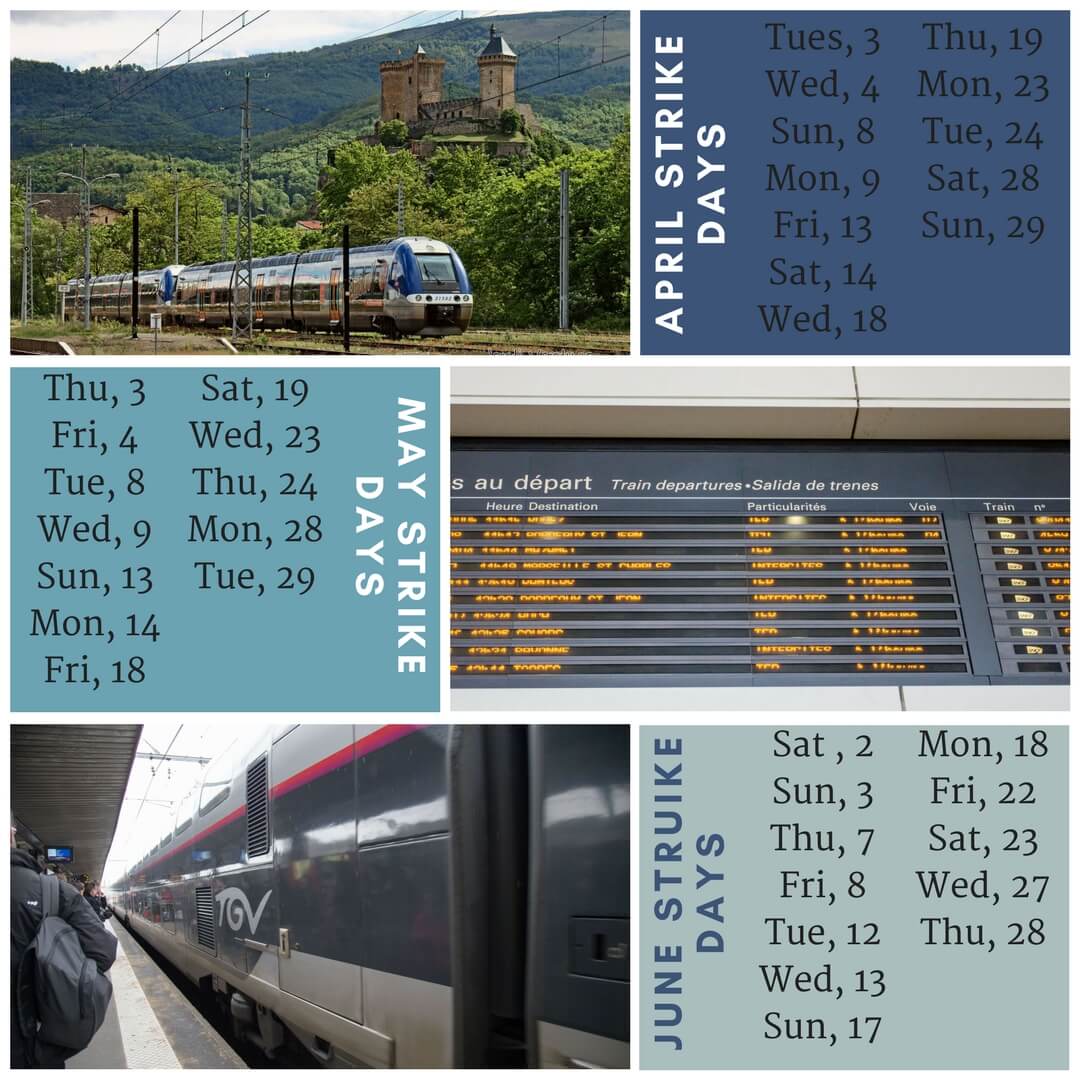 Read more about this episode
Transcript
Category: Trains in France