Category: Provence
On today's episode, I talk to Mary-Lou Weisman about the Best of the Vaucluse department and Provence. Not sure where the Vaucluse is? I bet you've heard about many of these towns!
Mary-Lou is the author of a book called Playing House in Provence and her love for the area certainly comes through loud and clear in today's episode. We discuss her book towards the end of the episode, but our focus today is to help you have a wonderful time in the Vaucluse.
How Mary-Lou Found the Best of the Vaucluse
Mary-Lou and her husband spent 4 consecutive Septembers in the Vaucluse. They took French classes from a local woman (Monique des Rosiers), including having lunch with her 3 times a week and speaking French the whole time.
They also made local friends that Monique introduced them to and got invited to "apéritif" and various French social events. This is indeed an excellent way to go about learning about France in depth!
If you're interested in becoming a little bit French, rent an apartment and stay a while!
Mary-Lou and her husband spent most of their time between Avignon and Apt, including L'Ile-sur-la-Sorgue which is at the center of our conversation today. You can see a map of the Vaucluse boundaries in the show notes.
One of our most important goals was to break through the tourist veil.
Learn More: Best Things to Do in Provence
FOLLOW US ON:
Discussed in this Episode
Avignon
Apt
Lubéron
L'Ile-sur-la-Sorgue (aka Little Venice)
Saumane-de-Vaucluse
Orange
Palais des Papes
Pont d'Avignon
Buoux
Lourmarin
Abbaye de Sénanque
Antiques Market
Les Enclos des Bories (the one outside of Bonnieux)
Pont Julien
Bike Path Between Bonnieux and Apt
Subscribe to the Podcast
Apple
Google
Spotify
RSS
Support the Show
Tip Your Guides
Extras
Patreon
Audio Tours
Recommended in this Episode
Restaurant Recommendation in Avignon: Le Bistro Lyonnais (154 Rue Carreterie, 84000 Avignon) where the chef, Monsieur Medouan, is a charmer and speaks really good English.
If you enjoyed this episode, you should also listen to related episode(s):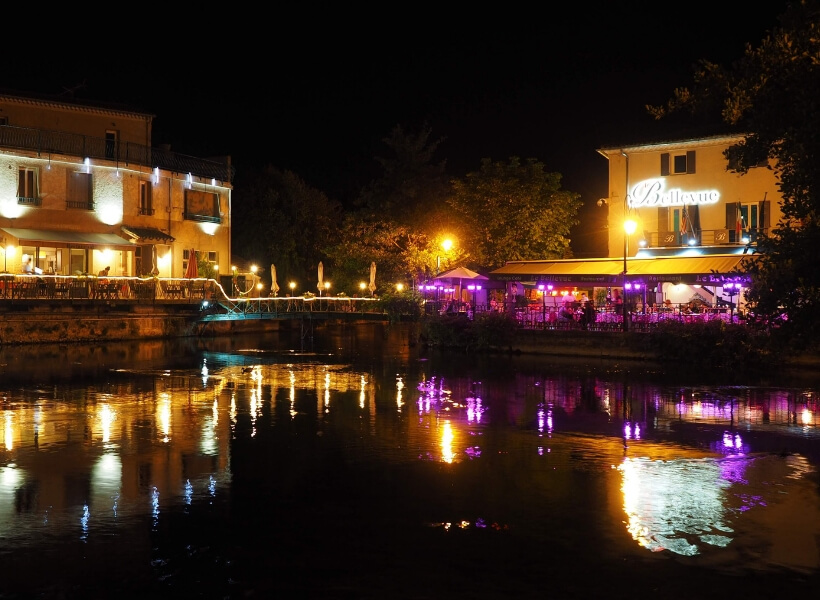 Let's Review
Ready to explore Provence and the Vaucluse specifically? Mary-Lou shares some wonderful tips that will make it easy for you to both enjoy the area and make efforts to fit-in like a local.
Read more about this episode
Show Notes
Category: Provence