Category: Provence
Why does the French city of Arles have more Roman ruins than Paris? How did it get so big in the Antiquity and is now a middle-sized secondary city?
On this episode I share how my visit went and all the things I discovered and how each discovery led to wonderful stories. As a visitor with limited time I had to make the same choices you'll have to make when you go.
The good folks at the tourism office gave us a long list of monuments we you could visit, but when it comes to choosing just a few he tried to stir us towards one that doesn't get so many visitors  hoping smaller crowd would give us a better experience. I have a different approach. I tell you what's there and you decide how you'd like to organize your visit.
At any rate Arles is definitely lovely and well-worth a visit. The sites are stunning and the hospitality industry well developed. Get planning right now by listening to the show!
A Roman Town
In August the city puts on a Roman Festival to celebrate its glorious past. Locals work all year to put this festival on, they train as gladiators, sew beautiful costumes, and attend lectures from historians who help them imagine how it must have been.  In 2015 the dates for this festival are Aug 17 thru Aug 23. The festival is called Arelate, the Roman name for Arles. I have not had a chance to attend but would love to as it looks like a gorgeous event.
Major Roman Roads
They say that all roads lead to Rome, but look at this map, first you had to go through Arles! Being a major transportation hub brought a lot of commerce to the area which made the city very prosperous. Show notes to be continued.
FOLLOW US ON:
Discussed in this Episode
Unesco World Heritage Sites in France
Roman Vestiges in France
Subscribe to the Podcast
Apple
Google
Spotify
RSS
Support the Show
Tip Your Guides
Extras
Patreon
Audio Tours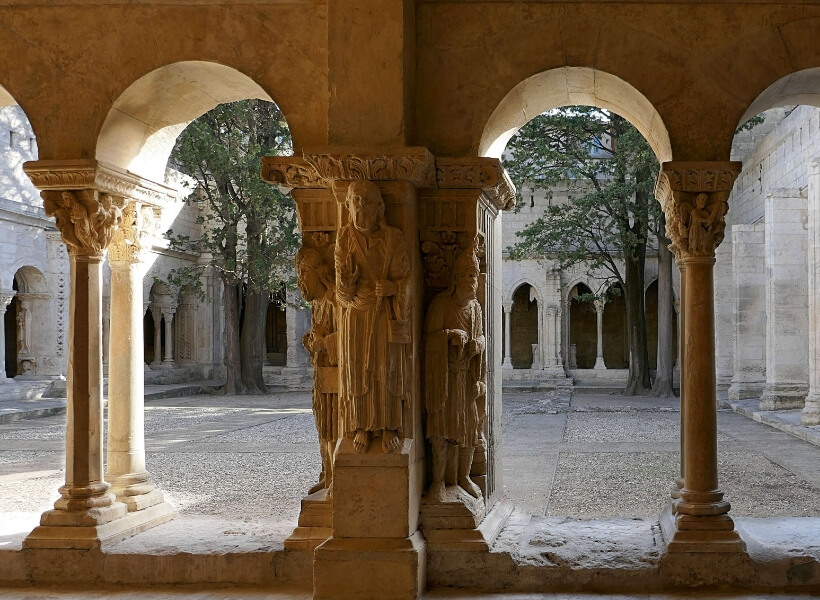 Category: Provence