Category: Provence
Discussed in this Episode
Avignon
Apt
Lubéron
L'Ile-sur-la-Sorgue (aka Little Venice)
Saumane-de-Vaucluse
Orange
Palais des Papes
Pont d'Avignon
Buoux
Lourmarin
Abbaye de Sénanque
Antiques Market
Les Enclos des Bories (the one outside of Bonnieux)
Pont Julien
Bike Path Between Bonnieux and Apt
The Difference Between the Vaucluse and the Lubéron
The Vaucluse is a part of the Provence Region, which we call PACA in French (Provence Alpes Côte d'Azur). The Vaucluse is an area surrounded by mountains and not on the Mediterranean coast. It is just a little bit north of Aix-en-Provence.
The Vaucluse is a French Department (something like a county in America ). French Departments have official boundaries and have local government duties.
In France we also have historical names with no precise boundaries. These are old jurisdictions that don't mean much anymore, but they mean a lot in terms of tourism. As we are talking about the Vaucluse keep in mind that a lot of these areas are also labelled as the Lubéron.
In the States they shop keeper comes to you says "Hello, can I help you?" In France, the customer says bonjour first to get the shop keeper's attention.
The Best of the Vaucluse
The biggest cities in the Vaucluse are Avignon, Orange, Apt, and Carpentra. Let's talk about what they each have to offer.
Avignon
In Avignon you can visit the Palais des Papes (beautiful outside, not worth the time to go see the inside). You can also see the Pont d'Avignon, a bridge from the 1100s that's 2/3 intact, which is remarkable because bridges that old have all disappeared by now.
Orange
In Orange you can see an Arc de Triomphe that dates back to 23 BCE. It is also a place where a great theater festival takes place every year.
Buoux
Mary-Lou also recommends the lovely village of Buoux with its steep roads. At the bottom is a nice Provençal restaurant. You don't go to Buoux for the town, but you go to experience that trip.
Lourmarin
You can also visit Lourmari, very popular and famous. This town is pretty flat, which is good to know for visitors with mobility issues. Mary-Lou recommends you start your touring day at either Lourmarin or L'Ile-sur-la-Sorgue and then later in the day move on to the Abbey de Sénanque.
Gordes and theAbbaye de Sénanque
Abbaye de Sénanque is a famous lavender-growing place. If you walk inside the Abbey you will see the huge limestone they used to saw and cut. They offer tours in both English and French. At the end of the day you can go around the back, sit and watch vespers.
At the Abbaye de Sénanque you can also buy food products. Watch out for tour buses. This Abbaye is extremely touristy! You would probably be better off going after 5 PM when the buses are gone.
L'Ile-sur-la-Sorgue
Gorgeous city, quite flat, unlike most of the other touristy towns in Provence. This town is known as the Little Venice because there are canals everywhere. There are lots of cafés along the canals. It's a great town to walk in.
L'Ile-sur-la-Sorgue is also famous for its antiques market on Sundays. But they also have all sorts of olives, knives, prepared foods, fruits and vegetables, flowers, baskets, it's all there! Arrive early, it is really difficult to park in this town on market day! There are beautiful waterwheels that used to power the cloth weaving machines.
Mary-Lou loves a Danish called "sacristain". Going back to the same pastry shop and butcher shop is great because they'll recognize you and take good care of you.
In France it's more important to establish a relationship with a shop keeper than going around looking for "the best" bakery or pastry shop.
A Treasure in the Vaucluse: Enclos des Bories
Right outside of Bonnieux look for a place called Les Enclos des Bories. It is a tiny hamlet with igloo shaped enclosures made of stacked stones that date back from the Neolithic times. They are scattered all over. Pay the 5€ and enjoy the genuine stuff.
Outside of the town of Gordes they also have something similiar, but it's been developed and is too touristic. So, go to Google and look for "Enclos des Bories, Bonnieux, France", you'll find it.
At L'Enclos des Bories you can see the old way of life: their beehives, their irrigation systems, their guard posts, the pens for their animals. It makes it possible to see how the ancients lived.
 Pont Julien and Bike Path Between Bonnieux and Apt
Biking in this area is not too difficult because you can do a lot of it off the main roads. You can rent a bike in Bonnieux and zip down the hill, across the Nationale, and go on the bike path outside of the Nationale.
You'll pass houses, enclosures for animals, eventually you'll arrive at the Pont Julien. It is 2000 years old, dates back to the Julien Roman Emperor. There is still traffic using this bridge! It's a one lane road. They've now built a new bridge right new to it for cars. The ancient bridge is left for bikes and pedestrians.
The French are so good at honoring their heritage! This is why it's so popular because they hang on to things.
Playing House in Provence
Everything Mary-Lou mentioned today and more is in this book. Every chapter is a morsel of their experience in France. It is not a guide in the usual sense of the word, but it will give you the desire to go experience Provence and the Vaucluse for yourself. You will get to meet interesting characters they met on their travels.
As we got to know France better, we started putting the emphasis on friends, not touring.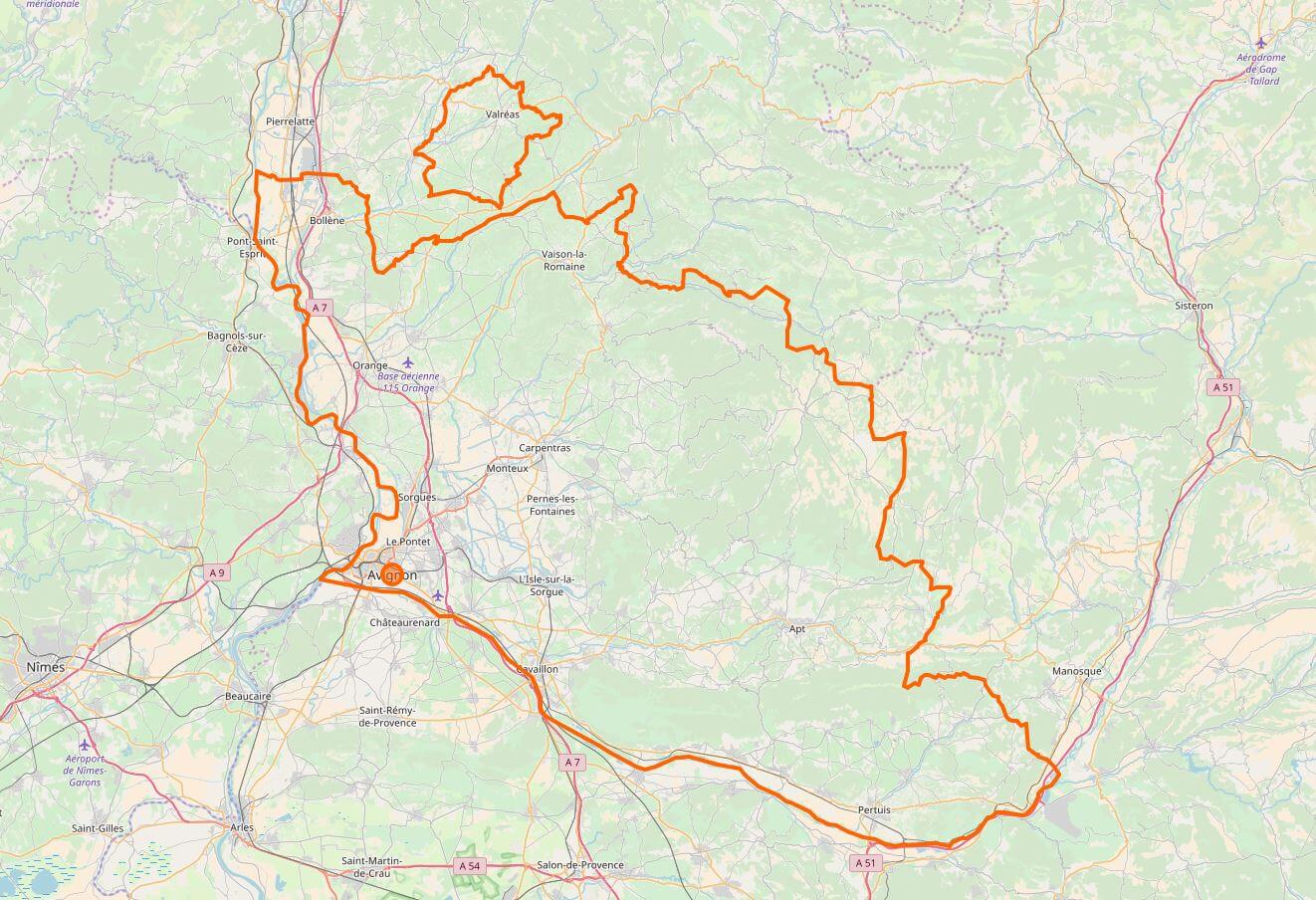 Subscribe to the Podcast
Apple
Google
Spotify
RSS
Support the Show
Tip Your Guides
Extras
Patreon
Audio Tours
Read more about this show-notes
Episode Page
Category: Provence