Categories: Montpellier Area, Occitanie, Toulouse Area
Join Annie Sargent and Mark Adams in this trip report about the Languedoc-Roussillon area of France. Sometimes overlooked, this part of France is full of hidden gems. Whether it's biking along the Mediterranean or hiking up to Cathar Castles, this trip report explores fantastic experiences. Click play to listen!
About the Languedoc-Roussillon
The Languedoc-Roussillon region in southern France, known for its diverse landscapes and rich heritage, offers several notable points of interest. Carcassonne, a UNESCO World Heritage Site, features a remarkably well-preserved medieval fortress with extensive double walls and 53 watchtowers. The Canal du Midi, recognized as a UNESCO site, impressively showcases 17th-century engineering. Today, people use it for recreational boating.
Montpellier, serving as the region's capital, hosts vibrant markets where local vendors offer produce, cheese, and other culinary specialties. Languedoc-Roussillon stands as one of France's premier wine regions, and many vineyards here welcome visitors for tours and tastings.
Another noteworthy city is Sète, often referred to as the 'Venice of Languedoc' because of its network of canals. Sète is famous for its bustling port, lively fish market, and its annual water jousting competition. It is a tradition dating back to 1666. It is also the birthplace of renowned poet Paul Valéry, whose tomb overlooks the beautiful sea from the St. Clair hill.
Lastly, the coastal town of Collioure has a rich artistic history, having attracted masters like Matisse and Picasso, and still keeps a thriving arts scene today.
Regional Name Changes: from Languedoc-Roussillon to Occitanie
In 2016, as part of a territorial reform, France reduced the number of its regions from 22 to 13 to create larger administrative divisions. This resulted in several regions being merged to form bigger ones. In this process, the administrative entities combined the regions of Languedoc-Roussillon and Midi-Pyrénées to create a larger region, now known as Occitanie.
The change was official as of January 1, 2016. The name "Occitanie" references the area's historic linguistic and cultural ties to the Occitan language, which was historically spoken in this part of France, as well as in portions of Italy and Spain. Despite the administrative changes, many people, especially in informal contexts, still refer to the area as Languedoc-Roussillon.
Today, the region of Occitanie is the third largest of metropolitan France's 13 administrative regions and has the fifth largest population. The region encompasses a variety of landscapes and cultures, from the mountainous landscapes of the Pyrenees to the sunny beaches of the Mediterranean, and from the historical significance of Carcassonne to the bustling modernity of Toulouse, the region's capital.
Mark's Favorite Activities and Places in the Languedoc-Roussillon
Attending the Fêtes Votives in Aigues-Mortes
Riding gravel bikes between Montpellier and Sète (and back)
Carcassonne and the canal tour on the Canal du Midi
Collioure, fort and beaches
Lastours Cathar Castles, a great place for hike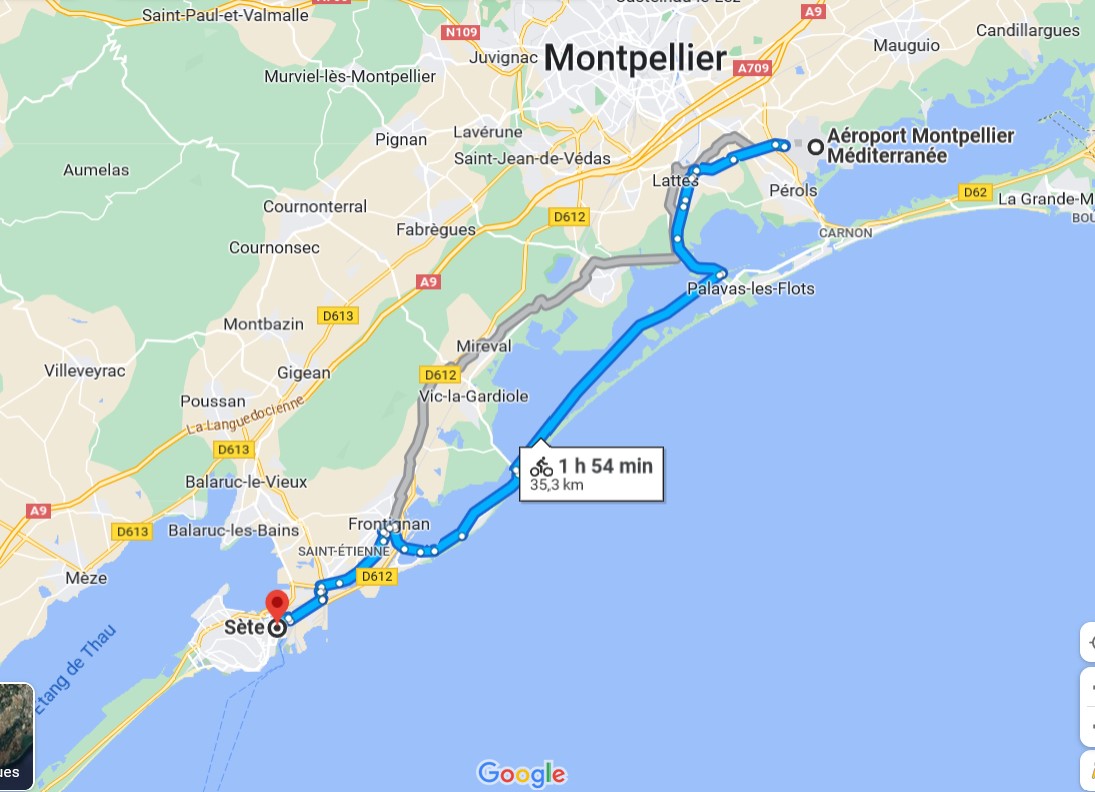 More episodes about the Occitanie region
#TravelFrance, #Collioure, #Sète, #Carcassonne, #TravelEpisode,  #FrenchAdventure, #ExploreFrance, #TravelReport, #SouthernFrance, #HistoricTowns, #MedievalFrance, #FranceTripReport, #podcast
FOLLOW US ON:
Subscribe to the Podcast
Apple
Google
Spotify
RSS
Support the Show
Tip Your Guides
Extras
Patreon
Audio Tours
If you enjoyed this episode, you should also listen to related episode(s):
Read more about this episode
Transcript
Guest Notes
Categories: Montpellier Area, Occitanie, Toulouse Area