This post contains affiliate links, meaning I get a commission if you decide to make a purchase through my links, at no cost to you. Please read my disclosure page for more details.
Category: Provence
Today we're going to talk about three walled cities. Picture this: a 4-day weekend exploring the enchanting city of Avignon, marveling at the prehistoric Grotte de Chauvet, standing in awe at the ancient Pont du Gard, and wandering through the fortified town of Aigues-Mortes. Then, throw in  Carcassonne just for fun! Are you ready to embark on this adventure? Then grab your favorite travel buddy, pack your bags, and follow in Annie and Jennifer's footsteps!
Three Walled Cities in the South of France
From strolling through the cobbled streets of Avignon and immersing yourself in its artistic atmosphere, to gazing upon the captivating drawings of the Grotte de Chauvet that date back over 30,000 years, this trip promises an extraordinary journey through time. And let's not forget about the architectural marvel that is the Pont du Gard, a Roman aqueduct that has stood the test of time, or the charming medieval town of Aigues-Mortes, surrounded by its impressive ramparts.
So, buckle up and join us as we explore these captivating destinations, discovering a few hotels that you might also want to try when you visit.
Recommended in the Three Walled Cities Areas
Table of Contents for this Episode
#Provence, #Occitanie, #France, #Podcast, #Travel
FOLLOW US ON:
Discussed in this Episode
First walled City: Avignon
Second walled city: Aigues-Mortes
Third walled city: Carcassonne
Valon-Pont-d'Arc
La Grotte du Pont d'Arc (Chauvet)
Château de Montréal
Pont du Gard
Subscribe to the Podcast
Apple
Google
Spotify
RSS
Support the Show
Tip Your Guides
Extras
Patreon
Audio Tours
If you enjoyed this episode, you should also listen to related episode(s):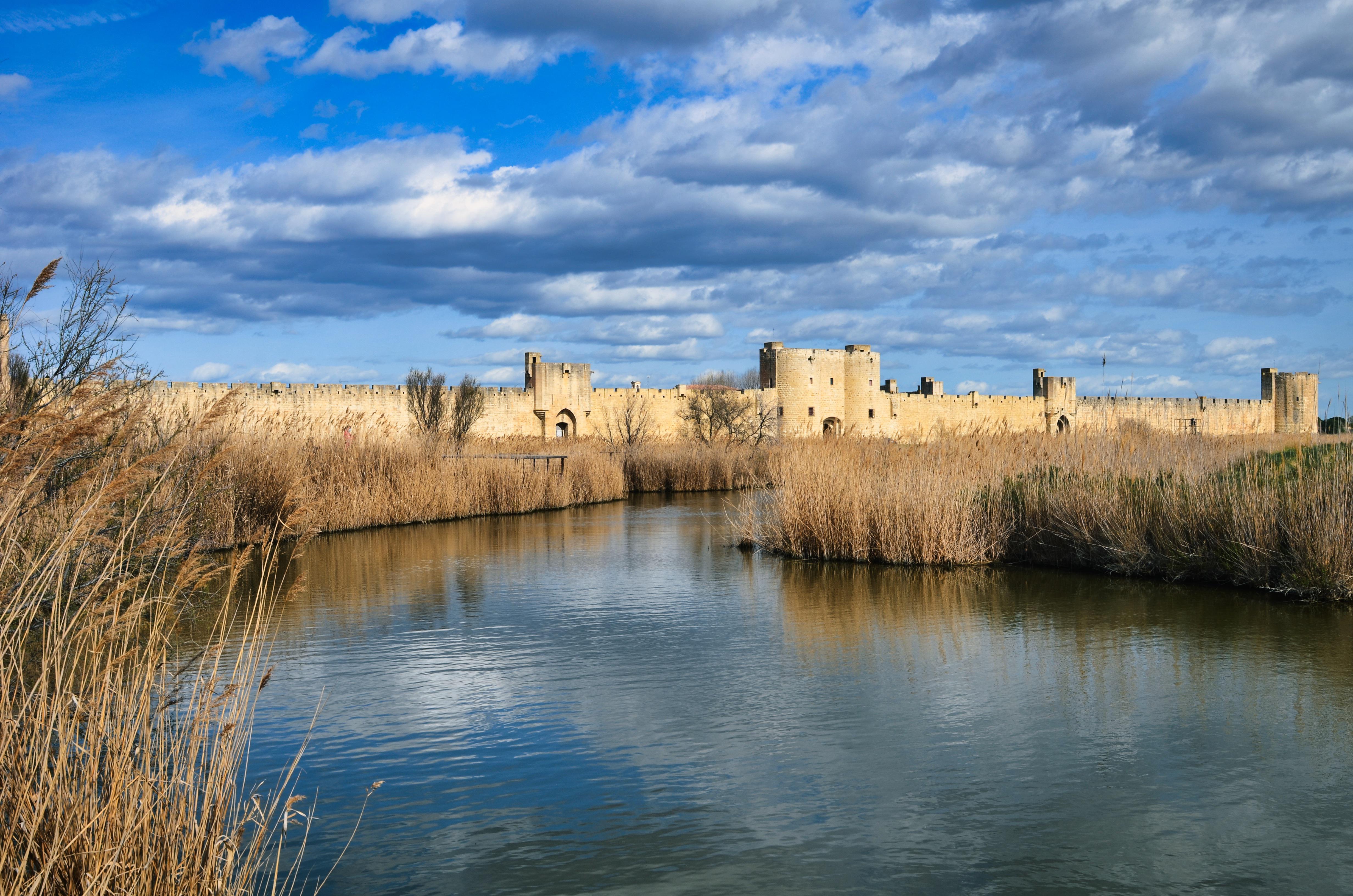 Read more about this episode
Transcript
Category: Provence