Categories: French History, Montpellier Area
This episode features our frequent and very popular guest Elyse Rivin. If you enjoy her episodes, please consider supporting her on Patreon.
Aigues-Morte is a fortified city near Montpellier and Sète. It is part of the Petite Camargue. It is a marshland that is the delta of the Rhone river. This part of France used to be quite poor because there were no industries besides the salt trade. Aigues-Morte had its glory day in the 1100-1200 under Louis IX who was canonized and became Saint Louis.
Aigues-Morte and Saint Louis
Saint-Louis was extremely religious and that's why he brought back the Crown of Thorns to France and built the Sainte Chapelle in Paris. He went on several crusades, including the 7th crusade. He had departed to the crusade from various ports that belonged to the Italians. For the 7th crusade he decided to build a city that we talk about today.
Building the Fortified City of Aigues-Morte
Aigues-Morte is not on the Mediterranean sea directly, but it links to it through man-made canals. This allowed Saint-Louis to bypass Italian waters. There was a tower there built by Charlemagne in the 8th century. This was merely a tower to observe the arrival of possible assailants. The name "Aigues-Morte" means stagnant waters or more literally dead waters. It is the French Bayou without the aligators! It's only 20 miles from Montpellier and it's easy to get between the two cities.
The original tower by Charlemagne is not there any more, they replaced it with the Tour Constance. It was a look-out tower and also a prison. The Constance Tower is 30 meters high and the walls are 6 meters thick.
Louis IX decided to go on the 7th crusade in 1244. This particular crusade was not to "liberate" Jerusalem but rather to attack Egypt. They left for that crusade from Aigues-Morte when they could have used Marseille. Marseille was under the leadership of the Count of Provence, brother of Saint-Louis. But Louis IX didn't want to pay his brothers their due, which is why he developed Aigues-Morte.
The city looks today very much like it did originally. There are ramparts and medieval buildings and streets. It is very quaint and pretty. There are little shops and it's pretty touristy.
A Fortified City
Aigues-Morte now has two towers. The second one came later, it's called Tour Carbonnière and this is where Louis IX's grand son, Philippe Le Bel, burned the Knights Templar. The city looks like what you'd imagine a fortified city should look like. They have towers, gates that lock, crenalations, etc.
The vibe is very similar to what you find at Mont Saint Michel or Carcassonne. It normally attracts a lot of tourists because it is beautiful. Just walking around you get the feeling of what it was like. It is strange to have a city build out of nothing in France. Most places in France grew over time and you can tell that they've put old stone on top of old stone. But not there. This city was built out of nothing all at the same time. You'll find a lot of boutiques, shops with local specialties geared towards visitors.
In the 1400s the build a port closer to the city so they could shorten the canal and access became easier. In the late 1700s the city almost disappeared because there was no economic activity in the area.
Sel de Camargue
The salt industry is huge in Camargue now. Fleur de Sel de Camargue is a great gift for you to take back after your next visit to France. It's inexpensive in France (between 3€ and 4€ at the grocery store) and it really makes a difference on steaks for example. You don't want to use it to salt the water for noodles (any old salt will do for that!) but it's great as a condiment on your table. It's super expensive online right now, possibly because of the pandemic, wait to get a few on your next visit.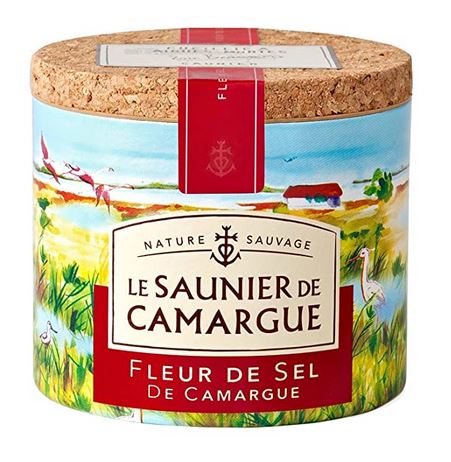 The Massacre of Italian Workers in 1893
Italian immigrant workers were the victim of racism and class warfare in 1893. This had to do with the salt business. There were two big salt businesses that started up again at the area but because there was an economic crisis many people were looking for work. The company went looking for cheap labor in northern Italy and this created tensions between the French and Italians. This led to riots and a massacre within the walls of the city.
Aigues-Morte with Children
This is a nice place to visit with kids who enjoy running around the fortified city. Walking around the city at night is lovely. You can take a boat that will take you to the Camargue to see the horses (it's called a "Manade") and you'll see beautiful birds. If the kids want to go to the beach take them to Sainte-Marie-de-la-Mer nearby, it has a lovely long sandy beach.
Louis IX aka Saint Louis
He is the only French king to be an actual Catholic saint. "Saint Louis" is not a nickname, he was made a saint. This is because of his deep belief, the fact that he brought back the Crown of Thorns, and he also died during a crusade. He was religious in the extreme and so was his mother.
FOLLOW US ON:
Subscribe to the Podcast
Apple
Google
Spotify
RSS
Support the Show
Tip Your Guides
Extras
Patreon
Audio Tours
If you enjoyed this episode, you should also listen to related episode(s):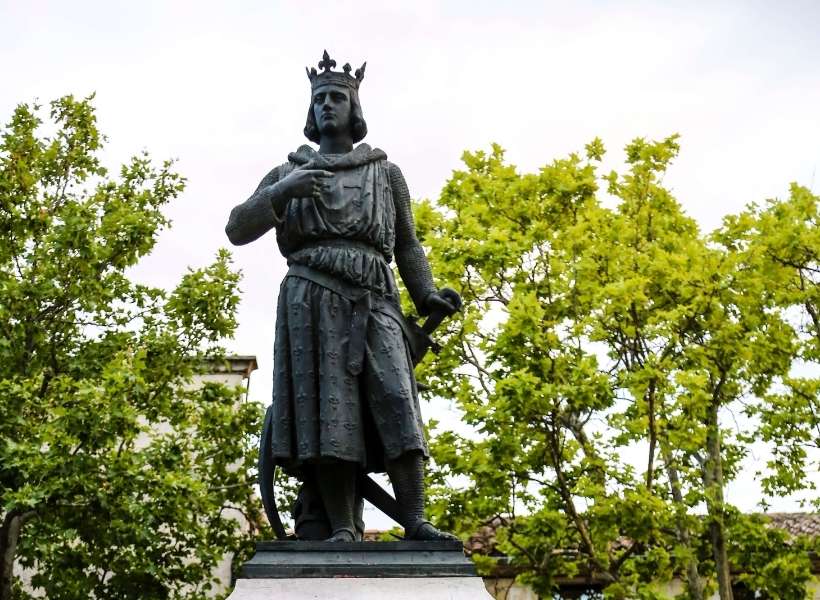 Categories: French History, Montpellier Area