Category: Montpellier Area
The Camargue and Gard are magical places. Today Claire tells us about three French departments that she knows well: the Bouches-du-Rhône (13), the Gard (30), and the Hérault (34), which are neatly tucked between Provence and the Southwest, and are off the beaten track as far as French tourists are concerned.
Camargue and Gard with a French-American Visitor
Claire is French-American, she was born in Nîmes to a French father and an American mother. Her family moved to the US when she was a few years old, but her first language was French. Growing up in the US, she lost most of her French, but she spent her Junior year of High School in France and it all came back. Her American life has been infused with French culture and she shares some great tips about how to get to know France like a local.
Listener Question: Wine Tours in the Loire Valley
Michelle asks how to find day wine tours in the Loire Valley. There are three ways to do this:
Stay at a vineyard / château.
Get on a tour organized by the local tourist office: you should call them (don't be shy, they speak English) and ask for information on group wine tours. Angers tourist office: +33 2 41 91 21 50. Tours tourist office:  +33 2 47 70 37 37.
Find wineries that are open to visitors and drive around yourself.
---
Make this episode even better! What do you think? Did we leave anything out that you know about? Add your comments here!
---
FOLLOW US ON:
Discussed in this Episode
Aix-en-Provence
Lambesc
Arles
Aigues-Morte
Grau-du-Roi
Aimargues
Sommières
Grotte des Demoiselles
Uzès
Nîmes
Barbentane
Abbaye Saint-Michel de Frigolet
Gorges du Tarn
Barbentane
Bouches-du-Rhône
Camargue
Carreto Ramado
Gard
Gorges du Tarn
Green Guides
Hérault
Nîmes
Running of the Bulls
Santons
Sommières
Strikes in France
Subscribe to the Podcast
Apple
Google
Spotify
RSS
Support the Show
Tip Your Guides
Extras
Patreon
Audio Tours
If you enjoyed this episode, you should also listen to related episode(s):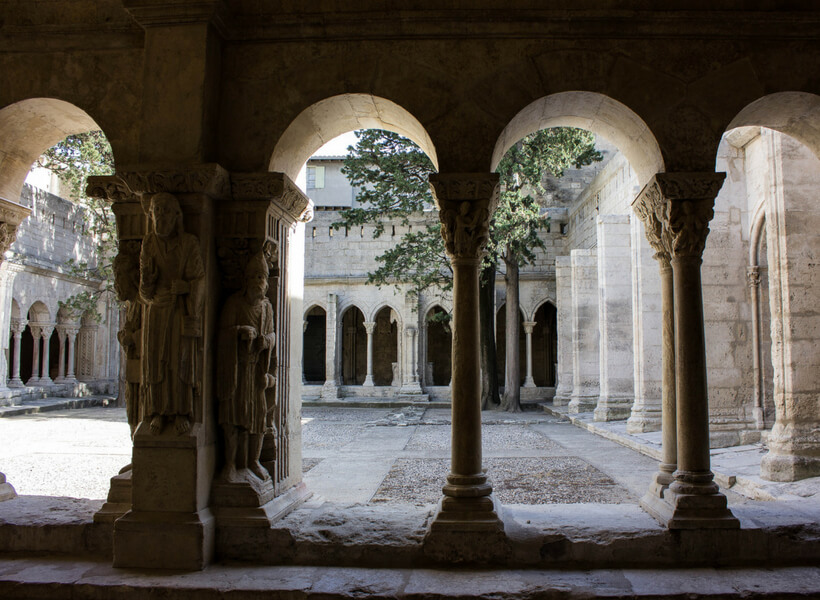 Read more about this episode
Show Notes
Category: Montpellier Area