This post contains affiliate links, meaning I get a commission if you decide to make a purchase through my links, at no cost to you. Please read my disclosure page for more details.
Categories: Montpellier Area, Off the Beaten Track in France
This episode features our frequent and very popular guest Elyse Rivin. If you enjoy her episodes, please consider supporting her on Patreon.
Sète is full of charm, history and genuine French culture. It is a favorite of French families who go to enjoy the ambiance, the canals, the sea and the sun. If you'd like to spend some time on the Mediterranean and not spend your whole vacation budget in two days, keep reading and listening, this is the city for you! Learn how to enjoy the best of Sète Annie and Elyse's way.
FOLLOW US ON:
Discussed in this Episode
Beach in France
Mediterranean Resort
Sète
Thau Lagoon
Tielle
Off the Beaten Track in France
Subscribe to the Podcast
Apple
Google
Spotify
RSS
Support the Show
Tip Your Guides
Extras
Patreon
Audio Tours
Recommended in this Episode
When Annie visited Sète after recording this episode, she stayed at a hotel called Le National. She found it comfortable, clean, the owner was friendly. This is a family-run hotel, the hotel lobby closes in the afternoon. The owner will contact you via SMS to confirm the details of how to get into your room.
Le National is a great budget hotel, in a good location, easy walking distance to the Canals, free parking is not difficult near the hotel. Skip the hotel breakfast (nothing special or "bof, bof" as we say in French) and go have breakfast at a café near the Canal instead.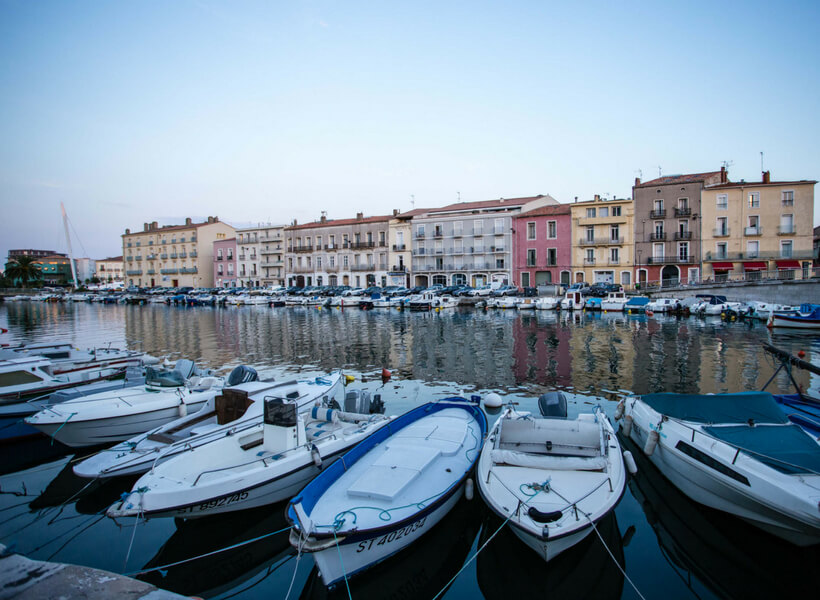 Let's Review
Annie and Elyse think that Sète is definitely worth a couple of days. The area has a lot to offer without being pretentious and out of reach financially. And you'll love the accent, it's like they are singing when they talk over there!
Read more about this episode
Show Notes
Categories: Montpellier Area, Off the Beaten Track in France