Tags:
Episode with Elyse
Category: Montpellier Area
CLICK TO PLAY THIS EPISODE
This episode features our frequent and very popular guest Elyse Rivin. If you enjoy her episodes, please consider supporting her on Patreon.
On today's episode we give you tips for visiting Montpellier (France) and why you should consider going next time you're in the south of France! We know even our most dedicated listeners probably haven't visited it because it's not on the "major tourist track",  but what charm and what a great lifestyle! We love it and we hope you will love this episode too!
Montpellier, France Is All About the Lifestyle
Montpellier is all about the lifestyle: you're close to the Mediterranean, close to Barcelona, close to Italy, and interesting parts of rural France are also nearby. It is not near as expensive to visit as cities like Nice and Monaco that are also next to the sea.
Even if you don't have time to enjoy the nearby beach, take the time to stop at a few of the city's cafés and restaurants. Slow down, you're in the south of France, not in Paris!
Some of Our Tips for Visiting Montpellier
Spend some time walking around the city center: place de la Comédie, place Jean Jaurès, Porte du Peyrou, Cathédrale Saint-Pierre. Don't forget to include the neo-classical newer parts of the city such as Antigone and the Esplanade d'Europe. And if you'd like to see a museum, we recommend the Musée Fabre.
Did you get my
VoiceMap
Paris tours yet? They are designed for people who want to see the best of Paris neighborhoods
and
put what they are looking at into historical context. There are so many great stories in Paris. Don't walk right past them without having a clue what happened there! You can buy them directly from the VoiceMap app or click
here
to order activation codes at the podcast listener discount price.
Discussed in this Episode
France with children
Montpellier
Montpellier Medical School
Neo-Classical
Subscribe to the Podcast
Apple
Google
Spotify
RSS
Support the Show
Tip Your Guide
Extras
Patreon
Audio Tours
Merchandise
If you enjoyed this episode, you should also listen to related episode(s):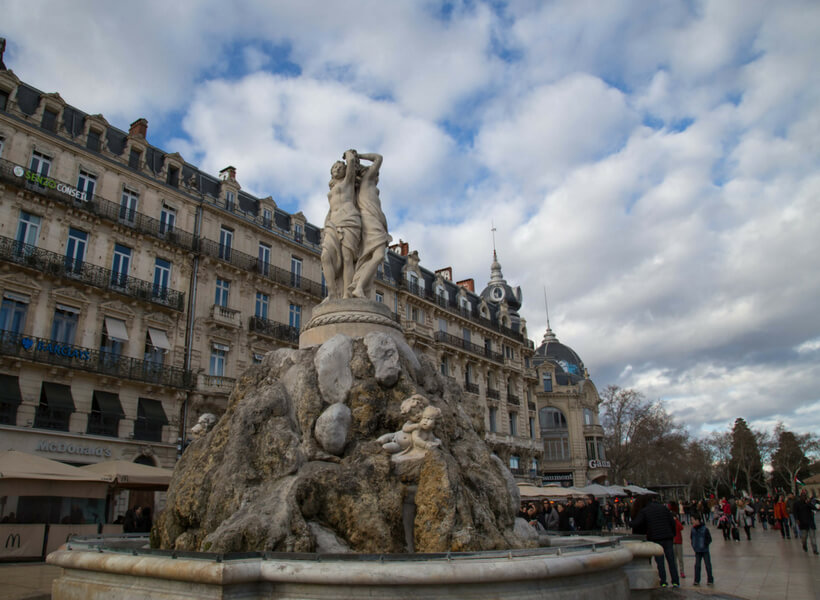 Let's Review
If you're going to spend time in the South of France, we think Montpellier is a great place to spend a couple of days, or maybe use it as a base to take day-trips, there is a lot to see nearby as well: Sète to just name one.
Read more about this episode
Show Notes
Category: Montpellier Area