Categories: First Time in Paris, French Food & Wine, Paris
Food Markets in Paris
Emily Dilling is the author of My Paris Market Cookbook, a cookbook about markets and family recipes in France. On today's episode she shares her experiences going to food markets in Paris and how that relates to French culture.
Romantic Notions about Farmers and Food Markets
The farmer who also goes to sell his produce to the farmer's market is a bit of unicorn because not everybody can be both good at farming and at selling and marketing. That's why there are organizations to help farmers sell direct to consumers without spending so much time going around to various farmer's markets:
AMAP (Association pour le Maintient d'une Agriculture Paysane): this is the French version of Community Supported Agriculture where you buy a share of a farmer's production and get a basket every week.
La Ruche qui dit Oui cooperative stores with a short retail chain between farmer and consumer.
Great Food Markets in Paris
Some are all organic, most are a mix. The organic ones we discuss today are Raspail (crammed), Batignoles (bigger). You will see the same vendors at both markets for the most part. Both of those are quite touristy and it's not hard to find people to speak English to you.
Ornano is in a rougher, but gentrifying part of Paris. It's an interesting part of the city. Also a good place to go try craft beers.
Why Don't French People Get Kale?
Kale is all the rage in America. Annie has served kale to her French family and friends and none of them have been impressed. French people know they're supposed to be trying kale because they've read about it in the magazines, but they always say "this is just flat cabbage!" French people are never early adopters when it comes to food trends.
Bastille: this one is easy to get to for most visitors.
Great Foods You Can Get at the Market
Even if you don't have a kitchen, you can buy ready to eat food at French food markets. Try cavillon melons or some of the other fruit, they are very local and delicious. You can also get cheese or cold cuts and bread.
French People Have Tiny Kitchens
Most French people have tiny kitchens (especially in Paris!) yet they manage to make elaborate meals. When they see the size of our kitchens, visitors from North America may think that's barely enough to make coffee in the morning, but it's all about adjusting and making the most of what you have. French people have tiny fridges, but we keep truffles in that tiny fridge!
Classic French Recipes
In her book Emily includes classic French recipes that don't use many ingredients and won't be too intimidating to people who don't cook much.
Croque Monsieur with or without béchamel
Cheese fondue
How to make cheese fondue in the US
Swiss Chard
Oeuf en cocotte
FOLLOW US ON:
Discussed in this Episode
Bastille Market Paris
Batignoles Market Paris
Farmer's Markets in Paris
Les Halles de Paris
Open-Air Markets in Paris
Raspail Market Paris
Le Halles de Paris
marché Ornano (18th)
marché des Batignoles (border of 8th and 17th)
marché Raspail
Solo travel in France
Subscribe to the Podcast
Apple
Google
Spotify
RSS
Support the Show
Tip Your Guides
Extras
Patreon
Audio Tours
Recommended in this Episode
Paris Craft Beers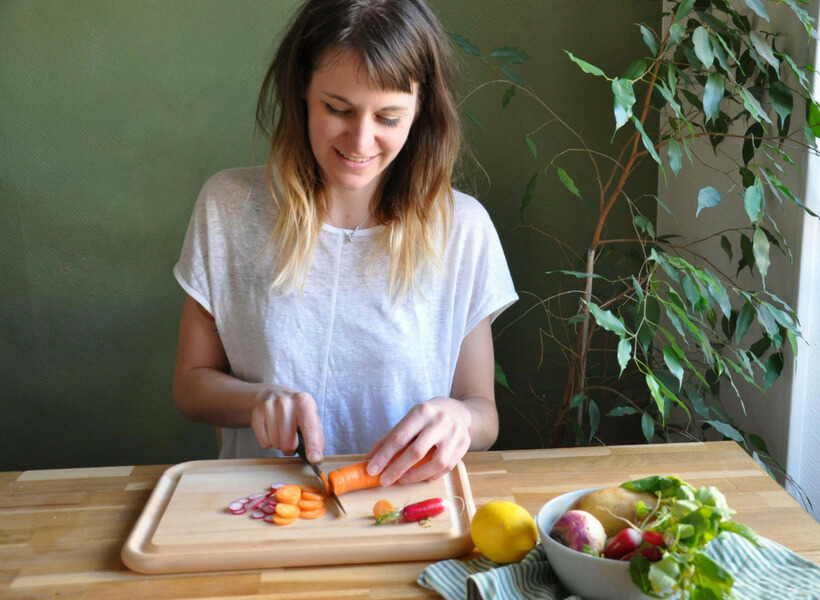 Read more about this episode
Show Notes
Categories: First Time in Paris, French Food & Wine, Paris