Categories: France How To, Moving to France, Paris
In this episode of the podcast, Annie Sargent has a chat with Paulette Geragos about how things went when she bought an apartment in Paris. We go into the nitty-gritty details about what was strange about it, what went well and what didn't go so well. Paulette tells us what she wishes she had known about the process of buying an apartment in Paris.
Links You'll Need if Buying an Apartment in Paris
Why Buy an Apartment in Paris
Paulette visited Paris for the first time on a Junior High School trip and then later with her family. She set a goal for herself that when she was a big girl she'd get herself an apartment in Paris. She feels very lucky to have been able to make that dream come true.
This was a purchase of the heart, but in her mind she wanted to buy an apartment where the value would increase over time. She was hoping to find a place that had the potential to be rented out, but also be a vacation place for her family.
Those are some of the reasons why she chose Paris rather than buy a house in the country. It turns out that with the pandemic prices have decreased a tiny bit in Paris and increased a bit in the country, but that's not how it works usually.
Looking for a Property to Buy on Your Own
Paulette knows about companies that can help Americans buy an apartment in Paris for a fee, but she decided she wanted to do this on her own. She had conversation with a few and one in particular seemed really patronizing and she thought she could do just as well on her own.
Some of these companies try to push your buttons like "you'll never make it" or "you'll be robbed blind" but that's not usually the case. That's why you're doing your homework and learning from other Americans who have bought properties in Paris!
Good reasons to hire a company would be if you don't have the time to do the legwork and learn about this process on your own. People who are terrified at the thought of negotiating the price of a car probably shouldn't negotiate the purchase of an apartment either!
Finding a Management Company in Paris
Paulette was looking to buy to use as a rental as well and she was lucky to find a management company that could take care of her apartment during the pandemic. The company sends someone over once a week to make sure everything is clean and well maintained. They were also renting it as a vacation rental for a minimum of one week and with VIP turn down service.
Restrictions on Rentals in Paris
According to Paulette, the current Mayor of Paris (Anne Hidalgo) has made it impossible for her to rent her apartment. She's imposed rigid provisions designed to slow Airbnb down, but they are putting a damper on all vacation rentals.
For example, you can only put your apartment on the short-term rental market if you have a commercial license. There are now restrictions on how much you can ask for the apartment rental based on the number of square meters. Mayors all over France are trying to reduce the impact of apartments rented by the week.
There were companies buying entire buildings to rent on Airbnb and sometimes those renters had so little respect for the neighborhood that locals (who vote!) complained. Airbnb vacationers don't make great renters because they are here today and gone tomorrow and they just want to have a good time, consequences be damned.
The moral of the story is, if you want to buy an apartment in Paris just so you can rent it out by the day or by the week, expect difficulties and high taxes.
Do Your Research
Paulette knows Paris well, so she knew where she wanted to buy. She had the metro and RER lines in mind and she wanted it to be in central Paris. She wanted an elevator (which she did not get). She wanted a Hausmannian building (and her building is older). And she wanted a view (and she got that!).
Her apartment in on the Île de la Cité with a view of the Seine river and City Hall. This is what they call "vue dégagée" in French real-estate terms.  Paris is cloudy a lot of the time, so having an apartment in the upper floors with a view was important.
Being on the 3e étage (4th floor) without an elevator is not ideal, but French Department stores (like BHV) deliver food right to your door. Being close to an open-air market was important to Paulette.
The price per meter is set per arrondissement and there isn't a lot of room for negotiations. Properties sell fast in France when they are priced right, so if you want it, grab it!
How to Deal with French Realtors
French realtors with experience have all dealt with Americans who just like to shop for apartments in Paris for entertainment. There are lookie-loos everywhere and they are common in Paris too. Your first job is to convince them that you are serious. Dress well, show that you're really interested. Tell them about yourself so they understand why you're a serious buyer.
Very few realtors in France have exclusive listings. When you know the arrondissement or area of Paris that's of interest to you, look at what they are posting in local agencies. And sometimes you'll see the same property in several agencies.
Prices listed include realtor fees, but they don't include "notaire fees" (which are mostly taxes and come up to around 20% of the prices) or the VAT tax. Note that when selling by owner the VAT tax does not apply. The rules are a bit complicated, check with your realtor and notaire.
Finding the Apartment and Making an Offer
Paulette found this apartment through her realtor and they had just reduced the price so she jumped on it. She had seen it in a magazine originally. The process of making the offer was very informal. Her offer was written on a napkin while sitting at a café. Later the realtor wrote it up with the sales price and the offer price and that was it!
Inspections on French Properties
The realtor put Paulette in touch with her notaire who was really good. He arranged for a translator to assist every step of the way. The notaire functions like an escrow company, a title company, and they arrange for a home inspector to do the energy study.
There are few inspections done on French home by law. The energy study is mandatory (because so many French homes are impossible to heat!) but there is no termite inspection or home inspections. The notaire suggested that they measure the property and that's really important because people lie.
Paulette did a walk around the apartment with a contractor and an architect to make sure everything was on the up and up and that's always a good idea.
Choosing a Notaire
You can pick your own notaire to represent you, or you could go with the same notaire as the seller to save on a few fees. All notaires charge the same fees and they are set by law. If you need to consult with a notaire because you have questions, they will not bill you for their time. This is included in the purchase price.
Securing a Loan
Getting a loan in France was difficult, but Paulette wanted to do it that way because rates are so low. In the end she found a person at Crédit Agricole who worked with her and she got a great rate.
When you get a loan in France you have to purchase life insurance and that will add to the cost of the loan. There will be lots of medical paperwork to do and if you don't already have a doctor in France you'll have to do a bunch of tests.
The insurance is setup to reimburse your loan so your spouse (who may not have the same level of income) isn't stuck with a house payment they can't afford after you die. It's setup to forgive the rest of the loan in case something bad happens.
Friend of the podcast Lachlan Cooke makes a great point about borrowing euros vs. dollars: "While the interest rates are low in France, for Americans the real risk is in the currency exchange. As the dollar goes down, the price of your euro denominated mortgage goes way up. For most Americans, getting a loan on their existing American property makes more sense. This is dollar denominated and at this point the interest is tax deductible. Another way to liberate some money is to borrow on Margin against your existing securities."
Building Fees in France vs. HOA Dues
When you're buying an apartment in France it's like when you buy a condo in America. There are maintenance fees. Home Owner's Association dues are usually higher in the US. The dues are invested and put in a bank account in case there are years with excessive maintenance on the building.
In France fees are lower generally and when there's a need to do maintenance on the building they vote to approve to levy extra cash for a specific project. There are meetings of co-propriétaires where they vote. There is also a syndic, which is a management company for the building. Sometimes in France  heating, water, sewer is included in the monthly fees.
Conclusion
The whole process went quite smoothly considering the complications due to buying abroad when you don't speak the language fluently. The seller decided to leave all their china, crystal, sterling, paintings and prints because they didn't need them where they were going.
The architect was great. Paulette took the lowest bids on all the workers and she admits maybe she should have taken the middle bid. But things went smoothly anyway. Sometimes she would showed up and nobody was working at times when they should have been working. Finding someone to go good paint is difficult, but that's probably because of the quality of paint. Certain chemicals are not allowed in Europe. Remodeling is not cheap in France. It's cheaper in the US and much cheaper in Spain.
FOLLOW US ON:
Subscribe to the Podcast
Apple
Google
Spotify
RSS
Support the Show
Tip Your Guides
Extras
Patreon
Audio Tours
If you enjoyed this episode, you should also listen to related episode(s):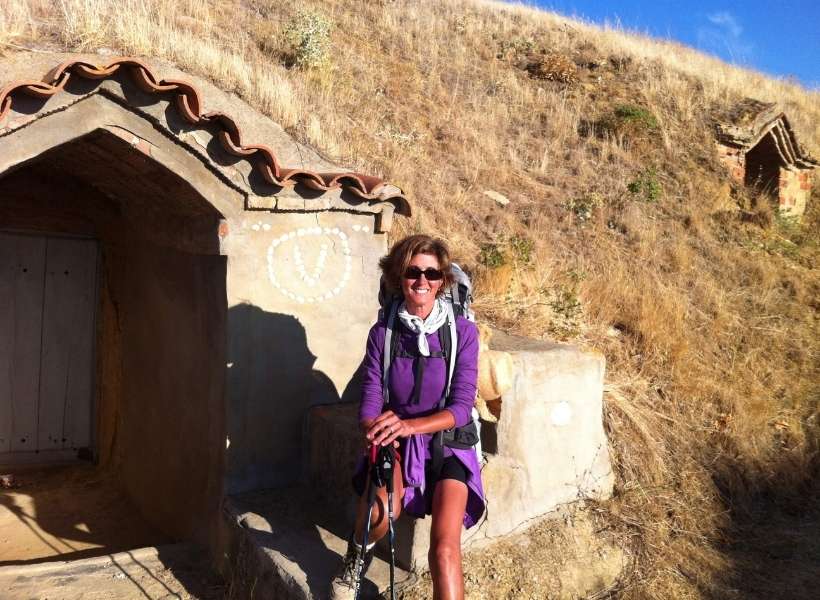 Read more about this episode
Guest Notes
Categories: France How To, Moving to France, Paris