Tags:
Episode with Elyse
This post contains affiliate links, meaning I get a commission if you decide to make a purchase through my links, at no cost to you. Please read my disclosure page for more details.
Category: Normandy & Brittany
CLICK TO PLAY THIS EPISODE
This episode features our frequent and very popular guest Elyse Rivin. If you enjoy her episodes, please consider supporting her on Patreon.
The Bayeux Tapestry
Today on Join Us in France we take you to Bayeux, the prettiest little city in lower Normandy and a place where everyone seems to speak English! Bayeux is a must-see city for history buffs for many reasons, starting with those two: the Bayeux Tapestry and WWII history. This, and more, on today's show. Enjoy!
Hotel Annie has tested in Bayeux: Saint Patrice. Good value hotel 🙂
Bayeux Tapestry Episode Highlights
A brief history
What is the city famous for today
Local food specialties
Vikings in Normandy
What is the Bayeux Tapestry about?
Harold betrays William
William the Conqueror and the armada
Harold gets killed by an arrow that went through his eye
The beginning of French influence on England
Work of art and documentation of history
70 meters long, it is an embroidered scroll more than a tapestry
Superb colors and intricate details
Tells a story much like a comic strip would today
Incredible craftsmanship
During WWII
The Cathedral and surroundings today
Medieval Festival the first week-end of July
Other things you can visit nearby having to do with WWII
Calvados, the drink and the department
Conclusion: Bayeux is a great central location from which to visit Normandy, the Bayeux Tapestry is a must-see, the city center is gorgeous, and the people are friendly. If you're looking to get out of Paris, this may be the place for you!
If you enjoyed this episode, you should also listen to Episode 116, Episode 101, and Episode 18S.
Did you get my
VoiceMap
Paris tours yet? They are designed for people who want to see the best of Paris neighborhoods
and
put what they are looking at into historical context. There are so many great stories in Paris. Don't walk right past them without having a clue what happened there! You can buy them directly from the VoiceMap app or click
here
to order activation codes at the podcast listener discount price.
Subscribe to the Podcast
Apple
Google
Spotify
RSS
Support the Show
Tip Your Guide
Extras
Patreon
Audio Tours
Merchandise
If you enjoyed this episode, you should also listen to related episode(s):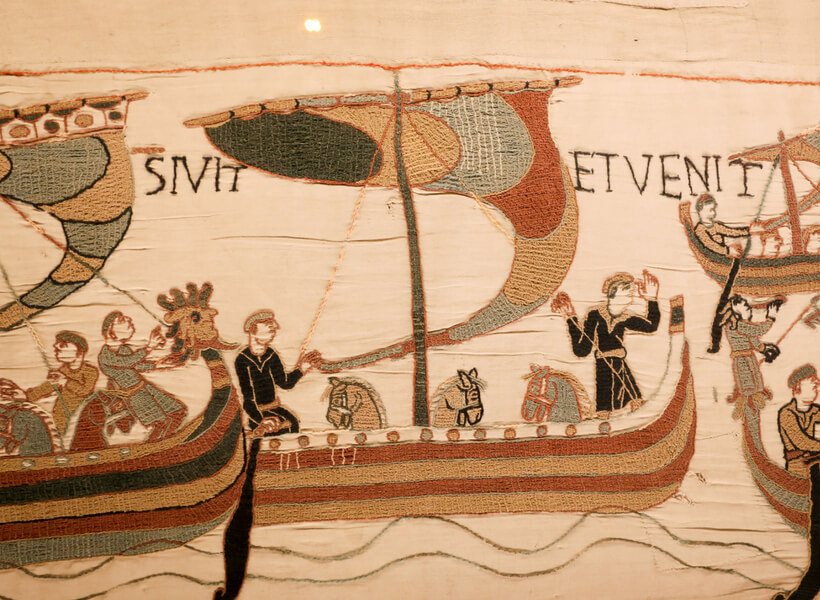 Category: Normandy & Brittany