Categories: Normandy & Brittany, Paris
Going abroad for the first time can be intimidating. But my guest on today's episode, Tisha Guy, had such a great time that she wanted to share her experiences. She was part of a group of 50 that came to France to celebrate the 70th Anniversary of D-Day.
Going to Normandy for D-Day Celebrations
Because it was such a big group and accommodations were hard to find, they stayed in Granville in Normandy. If you are planning on visiting Normandy around D-Day celebrations, you must book your hotel very early. Alternatively, plan on spending a lot of time in the car or bus because Normandy is a big place!
Trip Report on Normandy and Paris: Gorgeous Mont Saint-Michel
The Mont is breath-taking and lived up to expectations visually. But because it was such a big group they were short on time and didn't have a chance to visit some of the attractions. They had time to enjoy a restaurant that served mussels in cream sauce. Watch out for the omelettes at the Mont Saint-Michel, they are runny!
D-Day Sites
There are many military cemeteries in Brittany and Normandy. On this trip they went to a couple, including the one at Omaha Beach and the Brittany American Cemetery and Memorial. They also went to the town of Sainte-Mère-Église, a beautiful Normandy town full of war history.
Playing Pétanque in Paris
In Paris she walked a lot and saw a lot of landmarks she had always wanted to see such as Notre Dame and the Louvre. She also got to play pétanque with some French people at the Tuileries Gardens and loved it. She asked a man to explain how the game works and he invited her to try it!
Save
FOLLOW US ON:
Discussed in this Episode
American Cemetery
Colleville-sur-Mer
Granville
Mont-Saint-Michel
Normandy
Omaha Beach
Sainte-Mère Église
Normandy Mussels
Playing Pétanque in Paris
Subscribe to the Podcast
Apple
Google
Spotify
RSS
Support the Show
Tip Your Guides
Extras
Patreon
Audio Tours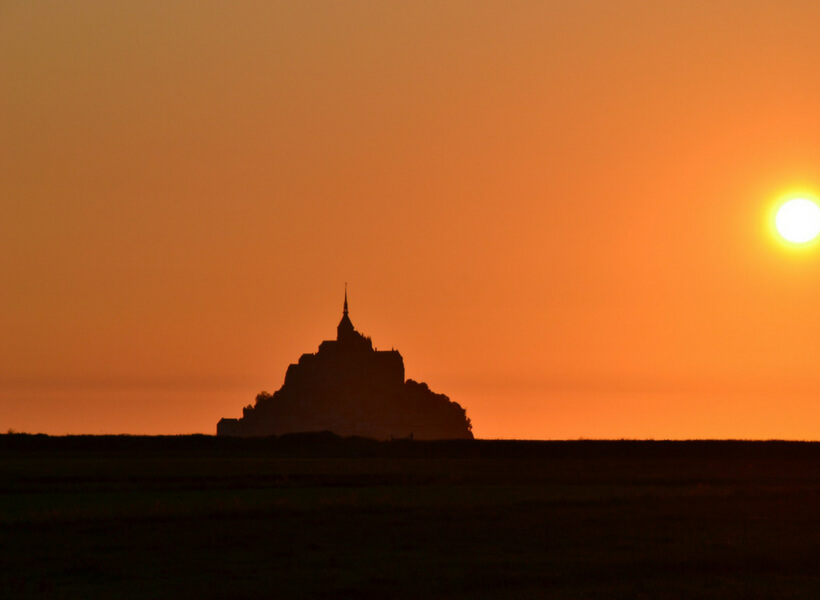 Read more about this episode
Show Notes
Categories: Normandy & Brittany, Paris