This post contains affiliate links, meaning I get a commission if you decide to make a purchase through my links, at no cost to you. Please read my disclosure page for more details.
Categories: Paris, Solo in France
On this trip report Annie chats with Heather Nellis about her 12 days solo in Paris. A friend met her in Paris for a couple of days, but for the most part she was alone and got to decide exactly what she wanted to do and see! How would you like that?!
For Heather this was the trip of a lifetime and she shares great tips on how to make your own solo trip to Paris a great success. Because she is a police officer, she also has great tips for staying safe while traveling.
This is the day use hotel for the day she arrived was Hotel Britannique. It is inexpensive and has a great location downtown.
Table of Contents for this Episode
FOLLOW US ON:
Subscribe to the Podcast
Apple
Google
Spotify
RSS
Support the Show
Tip Your Guides
Extras
Patreon
Audio Tours
If you enjoyed this episode, you should also listen to related episode(s):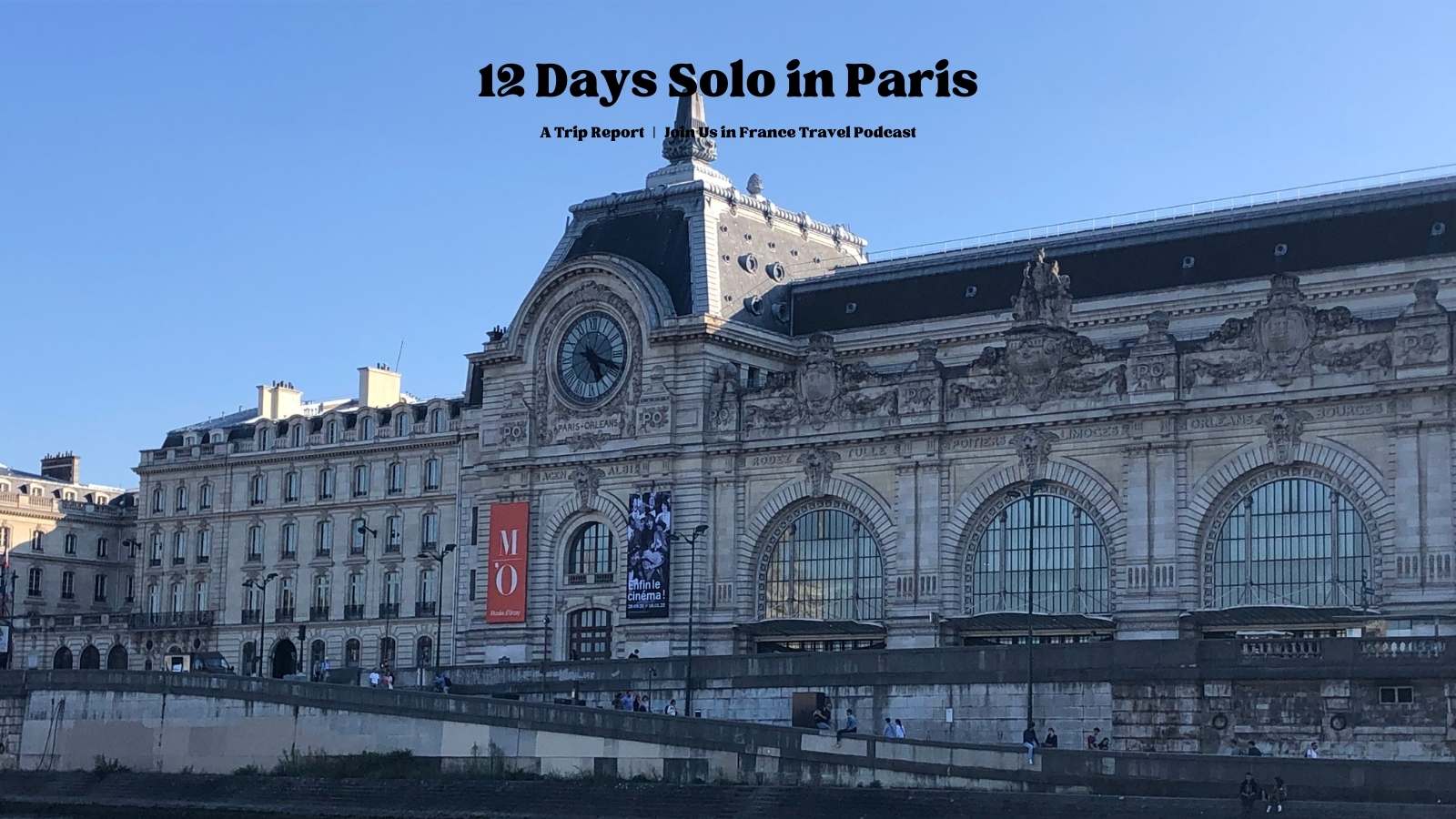 Read more about this episode
Transcript
Guest Notes
Categories: Paris, Solo in France