Secrets to Finding an Apartment in Paris, Episode 153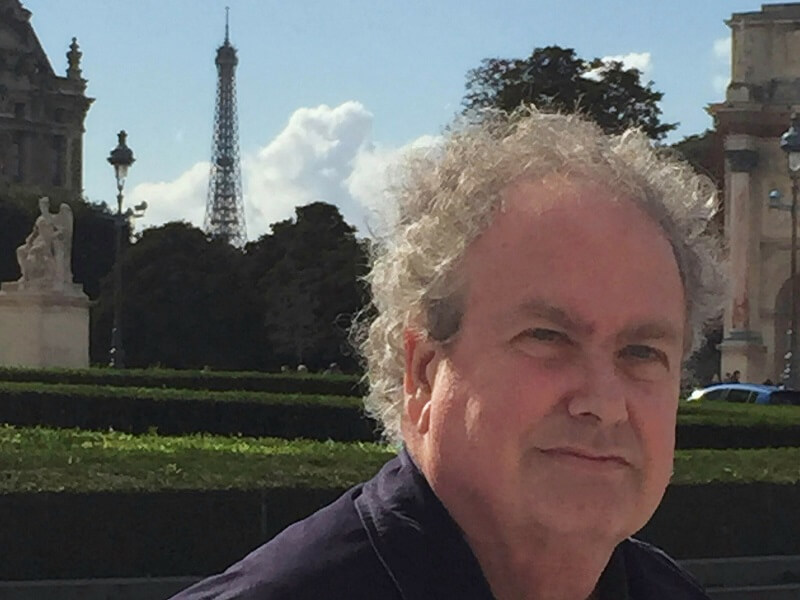 Introduction
Renting an apartment in Paris is a great option, especially if you're planning on staying in Paris one week or longer. It is probably not ideal for first-time Paris visitors who don't know the area yet, but even for them, it can be a good option if they are coming with children or extended family. In this episode Phil Goldsmith shares the secrets to finding an apartment in Paris and he breaks it down into simple steps that anybody can follow. If you've rented apartments in Paris and would like to share your own nuggets of wisdom, call the voice mail line 801-816-1015. Also stay tuned until after the interview with Phil to hear from Inaugural Tour Member Sue Walsh. Enjoy the show!
Would you like to tour France with Annie and Elyse? Visit Addicted to France to choose an upcoming tour.
What You Will Learn about in Today's Episode
40″ On today's episode, Phil Goldsmith shares his tips and secrets for finding an apartment in Paris.
43″ Our next Paris Tour is scheduled for Oct 1 through Oct 7th 2017; we would love to have you join us in France, not only through the podcast but also in real life.
2'16 Interview with Phil Goldsmith starts
5'11 Why rent an apartment and stay at a hotel? An apartment gives you more of a chance of living like a local. Hotels are a lot more anonymous. Apartments are also more likely to be situated in a residential area rather than a business/commercial area. For instance there are few apartments for rent in the 2nd arrondissement, but there are lots of hotels there. When staying in an apartment you probably won't get your breakfast at a café, but you may walk to the local bakery and get a chocolatine while observing real life.
7′ It is true that there is nobody living on the Ile de la Cité who is not either a millionaire or someone staying at a hotel.
7'34 Will renting an apartment save me money? We'll come back to this question later in the episode also, but renting an apartment doesn't so much save you money as it gets you better value for your money. Renting is cost effective for people who are staying for several weeks.
8'50 If you're going for just a few days, just get a hotel. Finding the right apartment takes a long time. There is no standard rating system for apartments, each agency does things their own way, you have to spend time looking into the place you are considering renting.
9'54 You get more room in an apartment than in a hotel. Apartments are great for kids or extended families too. Apartments make it easy to accommodate bigger groups.
11′ Gite de France are made for families, they typically have mom and dad and two or three kids. Those are mostly in the countryside.
11'38 Because apartments are a little less expensive, you can leave the apartment for a few days and explore other areas nearby.
12'12 The disadvantages of renting an apartment:
You have to do a lot of research to find an apartment.
People sometimes wonder if this is a legitimate rental. You're better off going through a reputable agency than Craig's List!
2-bedroom apartments are harder to find, but it can be done.
The apartment will be quirky or charming depending on how you want to look at this.
13'36 Some of the crazy places Phil has rented in the past: rickety tiny stairs and steep stairs without handrails or bathroom where you have to go out on the terrace to get to the bathroom.
15'30 Be prepared to deal with a security deposit. Different agencies handle this differently: some put a hold on your credit card, some what you to bring cash to give to the owner that you will get back when you check out. For some of the longer rentals there may be charges for cleaning and electrical bills. You know about this ahead of time if you read the website.
18′ What you need to know about rental agencies: there are countless numbers of them. They are either direct rental platforms like AirB&B or managed apartments. You may have heard of VBRO or HomeAway, AirB&B, Home to Go: those are the big ones. There are also a lot of local Paris-based agencies that are in the managed apartment business. They manage the apartments on behalf of the owner. They all seem to have the word Paris in their name: Paris Attitude, Paris Stay, Paris à la carte, Paris Perfect, Vacation in Paris, etc. They know the Paris market better and their websites are designed for the quirkiness of the area. Their apartment descriptions are usually more detailed.
21'`4 Some agencies will take the reservation with a credit card. Some will require an international wire transfer. Sometimes transferring money between the US and France is a pain, it can be done.
22'55 There will be some cancellation policy imposed by the agency. It's not usually unreasonable, but you need to understand it. With a hotel room you normally only lose the first night, with a rental you may lose the whole thing.
24'30 Where do you want to stay in Paris? If it's your first time in Paris you need to understand how the city is organized. Look at the map and learn what the arrondissements mean and why it matters. The Latin Quarter is close to everything you want to see. If it's your first visit to Paris, stay as close as you can to Notre Dame.
28′ If you plan on taking the RER between the CDG Airport and the center of Paris, you have to know that it stops in the 5th arrondissement, so it's an easy transfer. So long as you don't have to change lines you should be OK.
29'35 The Ile de la Cité is a business area, in the day-time it is bustling. But at night it empties and you're left with just tourists. It is the opposite on the Ile Saint Louis.
30'50 You can choose a busy street or a quieter side street. You will also have the choice of facing the courtyard or the busy street. Pay attention to that.
31'43 Ask yourself what goes on at night on that street. You may pick a quiet street next to a night-club and if you're not used to city life you won't enjoy it. Make that choice carefully.
32'30 None of these apartments have parking. Take a walk of the neighborhood using Google Street View before you rent.
35′ Once you've found an apartment you're interested in, you need to decipher the listing. It'll give you the number of square meters (multiply by 9 to get the square feet). A studio apartment might be around 35 square meters. By comparison, the average hotel room in the center of Paris is 8 square meters!
37'25 Most apartments are non-smoking and most do not allow pets. Many are not air conditioned. Some apartments can supply a crib if you wish.
38'15 It is important to Phil to know what sort of building you're staying in. Is it a Haussmann building? Is it more recent? That makes a lot of difference in terms of ceiling height, decor, and light.
40'25 Some of the buildings will not be lit well because French people are obsessed with saving electricity. There will be timers in the halls. Use your cell phone as a flashlight in some of those older buildings with stingy occupants.
42′ The first floor in France is what Americans call the second floor. There may be some stairs involved even if the building has an elevator. If this matters to you, inquire about that.
43′ Passcode lock: most places nowadays have a passcode lock instead of a key. Some of the listings have floor plans, most only have photos. Look at the photos really carefully. AC is rare in France but WiFi is common these days.
French locks are very different from American locks. If you're not used to a simple American lock and don't live in a high security building, you will probably be surprised by what it takes to open a door in France. Most places have security locks.  Some places have locks where if you don't move the door handle all the way up, it will not lock. You may have to have somebody show you how it's done if it's not immediately obvious. Make sure you have a number you can call if you run into a problem.
47′ From the photos, take a good look at the quality of the furnishings. If there are slip covers or a sheet on the sofa, it indicates that it's not great.
48′ Many rental apartments will not have an oven. Some will not have a microwave. Take a close look at what's there.
49′ Bed sizes in France. In the description you'll often read that the bed is King, Queen or Double, but those descriptions are an indication of size, it will not be what you're used to. Double beds are the most common size you'll see. French size are 140 (double) or 160 (queen) or 180+ king. French people never have enough pillows in apartments.
51'40 Water closet is separate in France. The bathroom is where you'll find a shower or bathtub + a sink. The toilet is separate. This is because French people think it's filthy to go to the bathroom where you brush your teeth.
53'47 Take a look at the reviews, most people will say it was great, what's even more important is that this place has been rented in the past.
55′ Checking in and out. There is no concierge or front desk, you need to make arrangements to meet someone. Allow enough time to get to the apartment from Charles de Gaulle airport (typically 90 to 120 minutes). Most apartment managers will ask you to call them when you are on your way.
56'44 Deposit in cash can be a problem because you'll have to carry the cash, but then what do you do with the cash when they give it back to you at the end? Ask if you can pay your cash deposit if dollars, so at least when you get it back you don't have to convert it back before you can use it.
58′ There is usually a house rules binder in the apartment that will explain how things work in the apartment. Avoid using the small home dryers, they are awful. Just wash and hang dry.
60′ There are very few American food items that you can't find at French grocery stores. Chili powder is one, coffee creamer is another.
61′ When you checkout, set a time with the apartment manager. Some places will ask you to replace things that you finish. They may ask you to strip the beds and empty the garbage.
63′ In Provence rentals are very expensive April thru November and cheap thru the winter months.
64′ Annie's arguments against renting an apartment:
If you're going the apartment route, you may be tempted to stay somewhere longer than you need to. Some place won't rent for less than one week and there are lots of places in France where the only way to make that work is if you rent a car and you use the apartment as a central point to go visit lots of things.
For people who already know that they know and like France, it's good to stay a while, but if it's all new to you, don't stay too long in one place or you'll get bored.
Conclusion
Phil likens the process of renting an apartment in Paris to the fast, good, or cheap paradigm. You need to decide if it's most important to you to have your apartment with easy access to attractions (fast), how many amenities you want (good) or how much you're willing to pay (cheap). You can have two of the three, but probably not all three at the same time. With this episode you're now better equipped to decide which two matter most to you.
RSS
|
iTunes
|
Android |
Stitcher Radio
|
TuneIn Radio
Phil's Secrets to Finding an Apartment in Paris
Background
What kind of travel do I like?
My partner Nancy and I started traveling internationally ten years ago (2007) – China for 3 weeks. Since then, we've been to 11 other countries on 4 continents. I'm a city boy, I love to visit cities. Nancy's an "adventure traveler," loves to explore "wild" places, but she also lived in Europe for three years (a long time ago). So, we've had a mix of both types of travel, from Patagonia to the Galapagos Islands, but also Tokyo, Singapore, Rome, Venice, etc. and of course Paris.
We first went to Paris in 2010, then I had an opportunity to return in 2015. All it did was whet my appetite for more, so we're going again in September – this time for a month (plus a week in Provence).
So, yes, I'm a city boy, and yes, I love museums and monuments, churches and cathedrals. But what I really enjoy are the seemingly ordinary things that make a city what it is – watching the people, studying the architecture, feeling the pulse of the city.
Advantages of an Apartment
Gives you a chance to experience local living

Know patisseries, boulangeries, cafes, local shops and markets
More likely to be in a residential area, rather than a commercial area
Much more likely to get out in the morning, not to eat at a café, but to stroll to the local boulangerie for a pain au chocolate, watch the "Men in green" washing the streets and the farmers delivering produce to the outdoor markets.

Money saving (to a point – more a case of value than actual $$ saved)

Eat in if you want – in reality not so much to save money, but to relax.
Long-stay discounts: 1 month = 3 weeks
Our upcoming trip (28 nights): $160/nt, equivalent hotels in area average $175-250/nt

More amenities

Space = comfort (Hotel rooms (especially French hotels) offer no place to relax – one chair, at least in reasonably priced hotels)
Kitchen
Laundry

Quieter, more relaxing (eating in)
Great with kids or extended families – 2 or more bedrooms (or the sofa bed)
Can use it as a base for exploring other places, even overnight (cost is lower, so you don't feel so bad leaving it empty for a day or two. We'll be going to both Antwerp and Reims for 2-day trips – traveling light.
Adds to the whole Paris experience.
 Disadvantages
Requires lots of research to find the right one – internet, hard to compare – lots of variables, no "star rating"
Rental legitimacy concerns (deal with a reputable agency) – no craigslist
Minimum stay length – for practical reasons, less than a week – go to a hotel
2-bedrooms harder to find
Apartment will be quirky (or charming, depending on how you look at it)
Security deposit (up to the full rental fee)
Extra charges (insurance, cleaning) – small
Cumbersome check-in process

No luggage storage
No reception desk/concierge

Best for 7 days minimum
Book early for best selection – 6 mos minimum
 Agencies
Direct rental platforms (websites) vs managed apartments
Price, convenience (credit card deposits, etc.)
Europe

VBRO Vacation Rental by Owner
Home Away
Airbnb (300+ homes) – outer arrondissements
Home to Go

Paris-based (these have better detail on Paris-specific matters) – more in inner arrondissements

Paris Attitude (500 apartments)
alacarte Paris (50)
PARIStay (700)
All Paris Apartments (3,000)
Paris Perfect (200?)
Vacation in Paris (100+)

Google "Paris vacation apartments"
Avoid Craigslist! Agencies offer some level of security
Costs
Rental fee

Paid to agency or owner
Credit card or international wire transfer (one or two payments)
Cancellation policy

Other fees

Agency fee – included in weekly rate, separate in monthly ($5-600), paid to agency (by credit card)
Insurance – agency will refer you
Electricity (monthly)
Cleaning

Security Deposit

Credit card hold
Cash – $ or € – negotiable

Cancellation policy – varies
 Where to Stay?
Location

If it's your first visit, it's important to learn a bit about the way the city's laid out – the 20 Arrondissements in a spiral, and gently split by the Seine into the Left and Right Banks. Most things you'll want to see and do are in the inner arrondissements (1st-7th). The outer arrondissements are fine places to live, but not as much to visit. They're Metro accessible but it chews up too much time when you need to go everywhere by Metro. The Metro is wonderful, but what you really want is to be able to walk to many places.
Areas to consider:
Historic core – the Marais (4th and the southern 3rd) on the Right Bank, on Ile St Louis (very quiet) and Ile de la Cite. Mostly late 18th century, residential, trendy.
Left Bank: 5th (Latin Quarter), 6th (Saint German) 7th (Eiffel Tower) are largely residential, and artsy.
Right Bank: 1st, 2nd and 8th – close in but a bit commercial.
You can find apartments in the next tier (8th, 9th, 10th, 11th, 18th (Montmartre)), but they're a little remote (more metro travel)
Metro access, RER access
Distance from the Seine
Local cafes and shops, "tourist sites"

Street noise

Busy vs quiet street
Street side vs rear/courtyard side
Nightlife

No parking – need to use mysterious underground parking garages
Take a walk in the neighborhood!

Google Streets
Drop the little man on your apartment, see what it looks like from the outside, walk around the neighborhood.
 Decoding the Listings
Size (in m2)

Very small studios = 15 m2
average 1 br – 40-50 m2

No of bedrooms (Studio/1-br/2-br)
No of occupants (includes sofabeds)
Most apartments are non-smoking, no pets
Most are not air-conditioned
Ask if cribs can be supplied
Find apartment on the map

Street address – Google streets
Nearby shops, supermarket

Age/style of building: (Architectural detail – it's part of the Paris /experience)

18th century buildings

Quirky – often dark and small
Exposed beams, narrow streets
Ile de la Cite, Ile St. Louis, 4th (Marais), 18th (Montmartre) Arr.

Late 19th Century

The classic "Haussmanian" building – marble fcade, long rows of wrought iron balconies, formal, parquet floors, crown molding, on a major street.
1850's-1890's.
1st, 2nd, 5th-7th

20th century infill

Functional but boring
Could be anywhere, but especially in outer arrondissements.

"Real" floor number – 1st French floor starts on "2nd"

Stairs/elevators
May still be stairs even with elevators
Not wheelchair friendly

Street view vs courtyard
Security/locks – passcode 5 -6 digits
Check photos of all the rooms
Floor plan in some listings
Utilities

AC – very rare in older buildings
WiFi/Phone – WiFi common, phone not so much

Owner/occupied vs investment apartment – level of furnishings

Furniture quality and comfort

Kitchen – list of appliances (oven?)

Dishwasher – not so important
Washer only or washer-dryer combination – great for more than a week

Bedrooms

Euro bed sizes:

King (rare): 180 cm = 70 in
Queen: 160 cm = 62 in
Double (most common): 140 cm = 55 in

Sofabeds, futons
Lofts – beware (weird stairs/ladders)

Bathrooms –

Separate WC? With/without sink?
Shower – handheld vs wall

Reviews from past clients – important, just their existence
Comes down to a variation on the "fast, good or cheap" paradigm:

Most important choices are location, amenities and cost – can have two out of the three:

Good location and amenities, but high cost.
Good location, low cost, bare bones amenities, etc.

You have to decide.
Checking In and Out
In

Set time (by email) to meet the owner or agent
Have passcode to get into the building – owner/agent will hand you the keys
Have deposit as arranged.
Do a walk through.
Look for the house rules and tips
Special requests
Do not lose the keys! Carry the passcode number and the phone number of the owner or agent.
Get used to lobby lights shutting off – motion sensitive
Go shopping –

Out

Set time to leave.
Restock supplies, as needed.
Minor housekeeping when you leave (per the owner – strip sheets, clean fridge, empty trash).
Arrange to get the deposit back!
Leave time to get to the airport.
Have you noticed that in this episode we didn't tell you which apartment you should rent? To us an old adage, we don't believe in giving you a fish but rather in teaching you how to fish. Now go out and make good use of Phil's secrets to finding an apartment in Paris and go fishing for the perfect apartment for yourself.
Save
Save
Save