Table of Contents for this Episode
Categories: First Time in Paris, One Day in Paris, Paris
Discussed in this Episode
Île de la Cité
Notre Dame Cathedral
Bathroom and WiFi behind Notre Dame
Latin Quarter
Sainte Chapelle
Bateaux Mouches
Musée d'Orsay
Montmartre
Sacré Coeur
Eiffel Tower
Louvre Museum
Catacombs
Arc de Triomphe
Champs Elysées
Père Lachaise Cemetery
Montparnasse Tower
Institut du Monde Arabe
Paris Open-Air Markets
[4:52] Why you can't go to a museum in France and expect that it will be self-explanatory or that signs will be in English. Why so many people visit a French museum and get little out of it.
[6:42] What people who don't like "touristy" should do instead of going to Paris.
[7:22] If it is your first time in Paris and you only have one day, this is what I would do:Early morning: Walk around the Île de la Cité (if you want to see where the rich and famous live) or around the Latin Quarter.
[7:44] French Tip of the Week:  have a "croissant", or maybe a "pain au chocolat" or "chocolatine" as we call those in the south of France. In France we don't order "Latte" we order "café au lait". Au you will not get a gallon size drink, we drink small coffees in France!
[10:45] Why you should visit Notre Dame. Consider going up the Notre Dame tower if the line for tickets isn't too long, you need some exercise, or you love to take pictures. From up there you see the gargoyles up close and get gorgeous views.
[12:05] Bathroom and WiFi behind Notre Dame.
[13:05] Notre Dame is a classy Cathedral. What do I mean by that?
[15:32] Where you buy tickets to go up the tower at Notre Dame and why you should walk up the tower if the line is short.
[17:42] Lunch near Notre Dame. If you can afford it, don't go cheap on the lunch and definitely have some wine with your lunch because you're in France and that's what we do! If you want to not spend too much on wine, ask for "un pichet de vin" which means you'll get the house wine. Not all restaurants have a house wine.
[19:57] Sainte Chapelle, go especially if there are sun rays coming out. You've seen stained glass windows before, but you haven't seen those!
[21:00] I recommend Notre Dame and Sainte Chapelle because you don't need to know anything about those places to enjoy how beautiful they are.
[21:22] Concerts at the Sainte Chapelle. Small ensemble plays approachable music.
[23:30] If you still have some time, take a ride on the Bateaux Mouches. You'll get to go closer to the Eiffel Tower which is gorgeous and such a symbol of modernity and France.
[38:38] If you want to seep Impressionist and Post-Impressionist Art, go to the Musée d'Orsay. You can see it all in a day and if that's what you've been looking forward to for a long time, it's beautiful.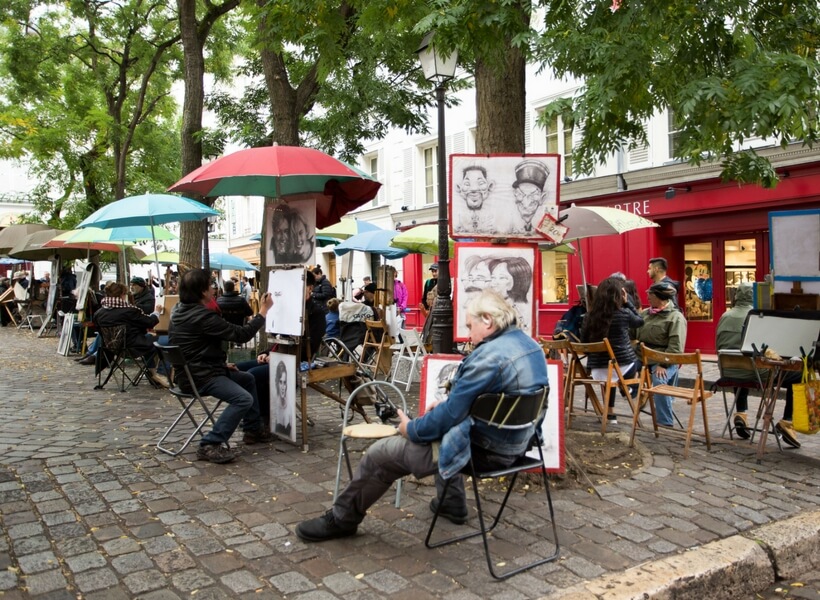 Not Worth it IF You Only Have One Day
[26:30] Montmartre / Sacré Coeur. Too crowded, too touristy in a cheap kind of way, the church is really spectacular on the outside, but once you're inside it's very dark. It feels like a pilgrimage church where you're surrounded by believers who don't take kindly to your camera and casual manner around religious beliefs. And when you walk around Montmartre you see way too much in the way of plastic souvenirs for my taste. There are some good and even ethnic restaurants there, so if that's what brings you to the area, it makes sense to go.
[29:00] If you only have one day, don't take the underground or RER to go all the way to the Eiffel Tower because it's far away and will take you far from most of the other things you want to see. [29:33] Big museums like the Louvre, love it, but you could spend your whole day there and only see 1/10th of it! The Louvre is great if you have a week in Paris, not if you just have the one day.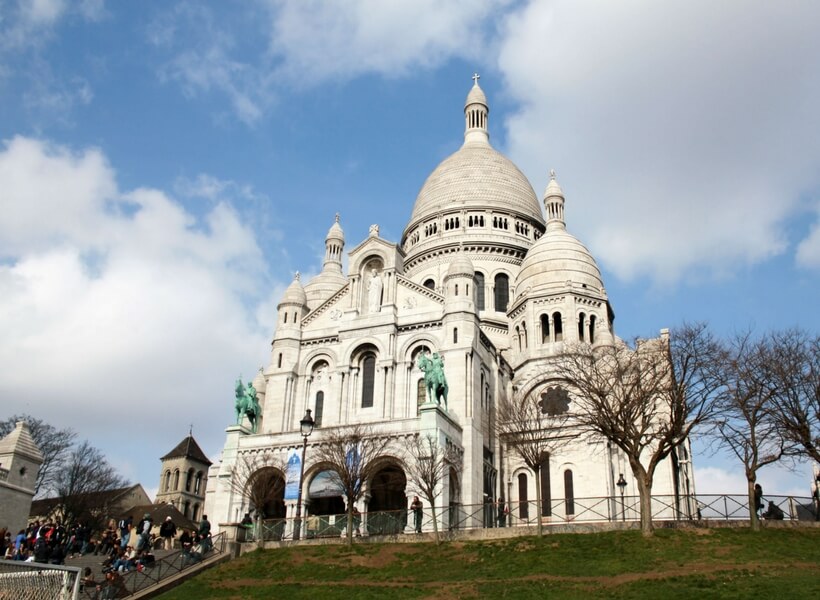 One Day in Paris With Children
[30:34] What if You have one day in Paris and you are there with children? I would go to the Catacombs because that is the one thing they will remember from Paris. They would forget most other places you may take them in Paris, but they won't forget the Catacombs.
[32:20] Arc de Triomphe / Champs Elysées. Not a good choice if you only have one day. Why? I don't like the feel of it. Lots of cars and lots of expensive stores, many of them chain stores that you'll find anywhere. Two good reasons to go anyway: 1. You love shopping or 2. You want to see how crazy the traffic is on the Étoile roundabout from above. This is an old style roundabout with right hand-side priority which makes it a mess.
[34:10] Another place I would not go if were only in Paris for one day is Père Lachaise. I love the place, but it's out-of-the-way, not appropriate for one day in Paris.
[34:45] If you are NOT up to walking a lot, take the bus. You could choose a hop-on-hop-off bus, but city buses work too. Some people list the Paris Métro as one of the highlights. Yes, some metro stations are nice, but if you're only there for one day, don't spend it in a tunnel!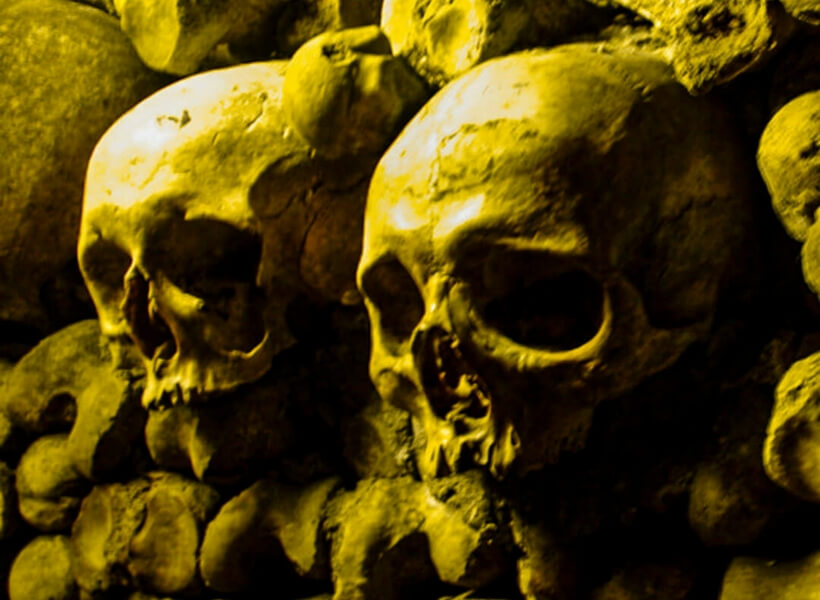 One Day in Paris for a Photographer
[35:23] What if you're a photographer and you're in Paris for one day? Top spots for Paris cityscape photography:
Eiffel Tower (with some caveats explained on the show)
Notre Dame bell tower
Montparnasse Tower
Institut du Monde Arabe (going to the 8th floor terrace is free, greats views of Notre Dame and Le Marais)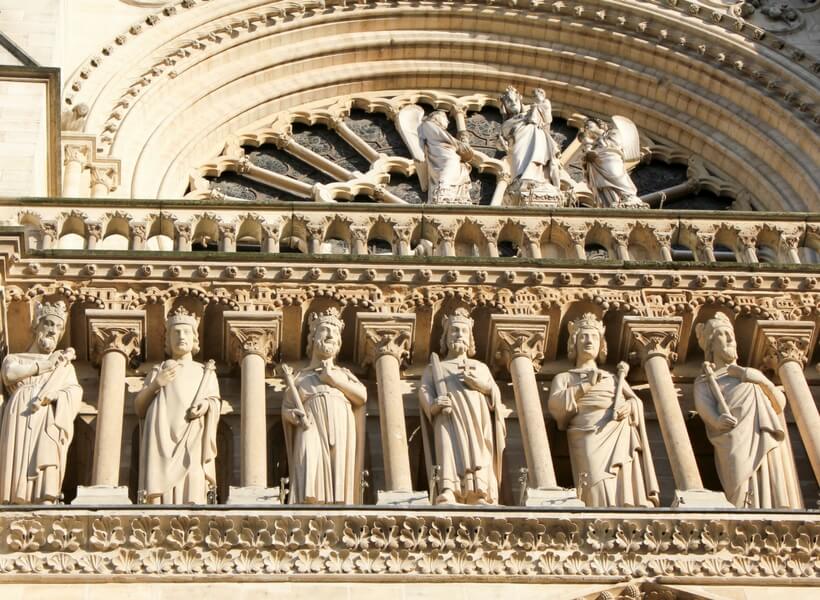 One Day in Paris to Practice Your French
If you mostly want to use your French for your one day in Paris, then it makes sense to go to less "touristy" places. One good place would be to go to a market. There are open-air and covered markets all over Paris. French site that lets you search for markets open right now (ouvert maintenant) or by arrondissement (area) or by type of market.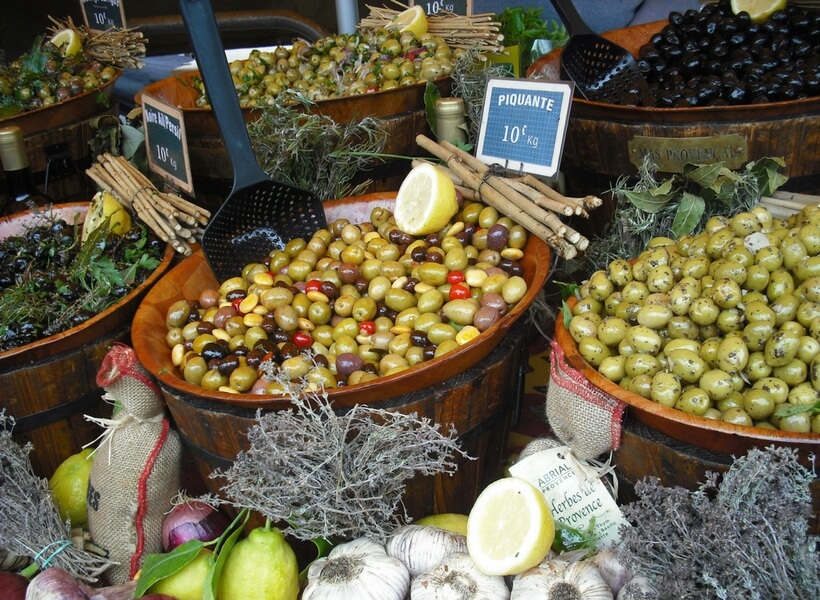 Subscribe to the Podcast
Apple
Google
Spotify
RSS
Support the Show
Tip Your Guides
Extras
Patreon
Audio Tours
Read more about this show-notes
Episode Page
Transcript
Categories: First Time in Paris, One Day in Paris, Paris