Categories: First Time in Paris, French Food & Wine, Paris
On today's episode Annie and Patricia share tips about visiting kitchen supply stores in Paris. Most of the ones we mention are in Les Halles area and you can visit them in an hour or two depending on how much time you spend in each store.
Some are really funky, some sell surprising products, and most of them have those really heavy Le Creuset pans that really shouldn't go in a suitcase!
All of these kitchen supply stores are also a great place for you to find gifts for the Francophiles in your life. So, click play and let's discover surprising cookware stores in Paris!
Kitchen Supply Stores in Paris: Les Halles
Where should you start and end? This is the way to visit them all so you maximize your time!
Du Bruit dans la Cuisine Forum des Halles
Open every day 10 AM until 8 PM, except Sunday when it's 11 until 7 PM.
Cooking demonstration Tue thru Sunday at 5 PM
They sell utensils, tableware, cookbooks, it is a lot like Sur la Table or Williams Sonoma in the US. Not very French at all, but it has a nice selection of basic cooking items. 35 stores total in France, 3 in Paris (Beaugrenelle mall in 15e; Gare St. Lazare 8e)
Déco Relief
6 rue Montmartre, 75001
They are pastry and chocolate specialists, both equipment and ingredients. They have 2 stores in Paris, both in the 1st arrondissement, rue Montmartre and rue Montorgueil. They also have stores in Dijon, Bordeaux and Lyon and they sell on-line. Closed Sunday, the rest of the week they are open 10 AM until 7 PM.  5 stores in France, 2 in Paris (Montorgueil, Montmartre), Dijon (headquarters/factory), Bordeaux, Lyon
MORA
13 rue Montmartre
Open 9 AM until 6 PM Monday thru Friday and on Sat they have shorter hours and they close for lunch.
Utensils, tableware, cookbooks, specialized sugars, coloring agents, small appliances, knives, single use boxes, skewers, decorative items.
La Bovida
36 rue Montmartre. They have 30 stores all over France, some only sell wholesale, but this one sells retail. Their hours are 9:30 until 7 PM more or less, depends on the store a bit. As this episode is released, they are closed until September 2019 for renovations.
G. Detou
58 Rue Tiquetonne, 75002 Paris
They sell specialized ingredients. It is not very big but they have an awful lot for such a small space! You know that ingredient that's impossible to find at your local grocery store?
You'll probably find it there. Nuts, sugars, oils, honey, chocolate, decorative sugar things, specialty canned French foods, all sorts of mustards, specialty jams, a great place to find items for gifts. No cookware here, just ingredients that a pastry maker might be hunting. Small store with antique feel.
A.Simon
48 Rue Montmartre, 75002 Paris
They have 2 stores side by side, this is a cooking store where they also sell china, glasses, silverware, pots and pans including Le Creuset, cheese serving platters, olive wood utensils, cutting boards. It's a great place to go looking for a wedding gift for example!
E.DEHILLERIN
18-20 Rue Coquillière, 75001 Paris
Lots of utensils in an old style store that's worth a visit just to see the store. The inside of the store is old, the display cabinets look like some home-made garage shelves. This is the sort of place where you need to know what you're looking for because they don't have a lot of staff. 9 AM until 7 PM Monday thru Fri, they close at 6 PM on Sat, closed Sunday.
Warehouse/industrial look with old wooden floors and benches. No prices on items just a number. There is a notebook at the end of the counter with numbers and prices. Not sure if prices are current. Mostly sell to professional chefs/restaurants, no effort to sell to individuals.
Kitchen Supply Stores Outside of Les Halles Area
Other nice cookware stores are at Galleries Lafayettes near the Opera Garnier or Bon Marché in the 7th arrondissement.
And, WHAAAAAT? You can visit America while staying in Paris?
Annie and Patricia also went to Costco France south of Paris and it was like taking a little trip to America! The store was full of French people and they seemed to dig it!
FOLLOW US ON:
Subscribe to the Podcast
Apple
Google
Spotify
RSS
Support the Show
Tip Your Guides
Extras
Patreon
Audio Tours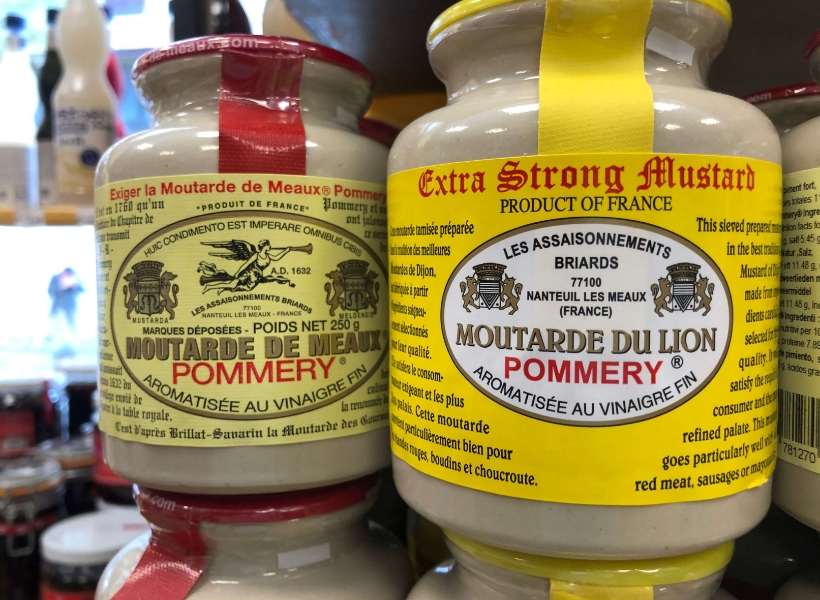 Read more about this episode
Transcript
Categories: First Time in Paris, French Food & Wine, Paris