Categories: First Time in Paris, Paris
How carefully should you choose what neighborhood to stay in Paris? Are they all that different? What about safety and convenience? What about price? Is it worth spending big bucks just to be in an area recommended by guide books? Annie has seen them all and stayed in most of them, so let's talk about it!
Each Paris Neighborhood Has a Strong Vibe
Each part of Paris has it own feel and understanding the vibe of Paris neighborhoods is important so you can be in the best position to choose where you stay. The question of where should I stay in Paris comes up a lot especially for first-time visitors.
So Many Possibilities It's Hard to Choose!
Some people work themselves into knots trying to decide where they should stay in Paris. It gets a lot easier once you understand the general feel of each neighborhood and their pros and cons. Click on the Show Notes button below to read a quick overview of what we recommend.
Try Different Neighborhoods, You'll Soon Get a Favorite!
Those of us who have been to Paris several times have our favorites, but that doesn't mean that the rest aren't any good, it just means that you like to stick to what's comfortable to you! Maybe you should shake things up and try a different area next time you go to Paris!
The neighborhoods we consider today are the Latin Quarter, Saint Germain des Près, Saint Michel, Le Marais, Montmatre, Montparnasse, the Eiffel Tower, La Défense, the Champs Elysées and Arc de Triomphe area. We could have discussed many more, stay tuned for other episodes!
Is the Vibe of Paris Neighborhoods Really Different?
There are some Paris neighborhoods Annie loves and others she does not. In this episode you hear exactly why with examples of what's good and bad about them. There are even some neighborhoods where you should not stay unless you are going with a local. See Dicey Paris Neighborhoods, Episode 194
FOLLOW US ON:
Discussed in this Episode
Latin Quarter
Saint Germain des Près
Saint Michel
Le Marais
Montmatre
Montparnasse
the Eiffel Tower
La Défense
the Champs Elysées
Arc de Triomphe area
Subscribe to the Podcast
Apple
Google
Spotify
RSS
Support the Show
Tip Your Guides
Extras
Patreon
Audio Tours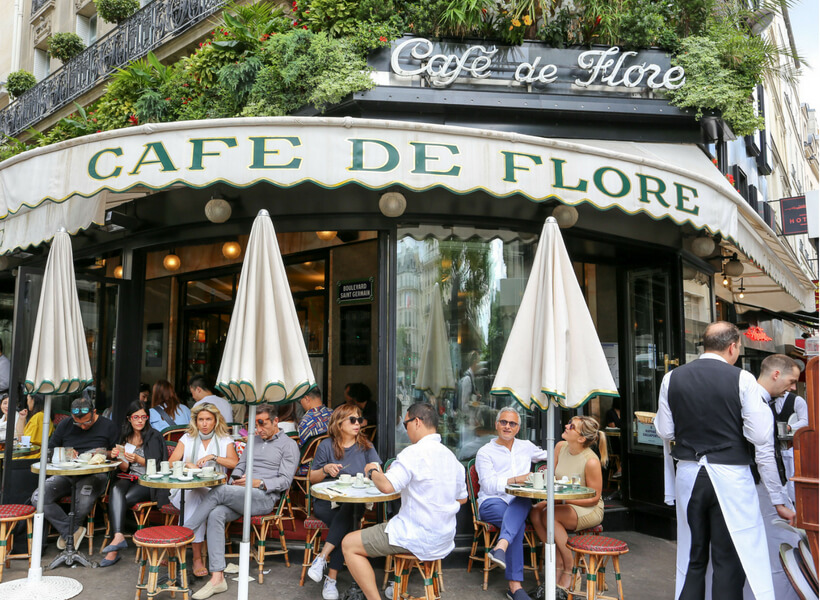 Read more about this episode
Transcript
Categories: First Time in Paris, Paris