Categories: French History, Paris
CLICK TO PLAY THIS EPISODE
Paris nerd in training, you need to hear about the Paris Historical Axis!  Why? Because it's cool and because you definitely want to see that! Most visitor completely miss it because they have no idea it's there, and they don't know where to stand to see it. But once you see it, you'll be amazed so few people ever talk about it!
This Axis is a cool idea that takes us back to its origin with the earliest occupants of the Louvre Palace in the middle 1500s and has kept on going ever since.
French-born architect Pierre Charles L'Enfant exported the ideal of "lining up" monuments to Washington DC . But this whole thing started in Paris back when Paris was small and startlingly different from what we see today.
So, let's dive in and see how the axis came to be and how you can see it for yourself next time you're in Paris. And, you have my permission to grab the arm of a random tourist and tell them "Look up, you're missing it!"
What You Will Learn About in this Episode
What Is the Paris Historical Axis? [02:37]
The Monuments that Make Up the Axis [06:49]

Starts with the Statue of Louis XIV at the Louvre [06:57]
Ends with the Grande Arche de la Défense [08:28]
Other Landmarks Along the Axis [08:45]

How Did the Paris Historical Axis Start? [09:34]

The Royal Road [11:51]
Catherine de Medici and the Palace of the Tuileries [12:11]
André le Nôtre Genius Garden Designer [15:26]
Place de la Concorde in the 1700s [16:21]
There Are Two Arcs de Triomphe in Paris [18:02]

The Arc de Triomphe du Carrousel [18:28]
The Arc de Triomphe de l'Étoile [19:13]

How Far Apart Are the Paris Historical Axis Landmarks? [21:14]
What Is the Best Place to See the Historical Axis of Paris? [23:40]
Grand Arche de la Défense, Worth a Visit? [24:05]
Who Created the Paris Historical Axis? [26:07]
Possible Future Extension of the Paris Historical Axis [26:48]
Did you get my
VoiceMap
Paris tours yet? They are designed for people who want to see the best of Paris neighborhoods
and
put what they are looking at into historical context. There are so many great stories in Paris. Don't walk right past them without having a clue what happened there! You can buy them directly from the VoiceMap app or click
here
to order activation codes at the podcast listener discount price.
Subscribe to the Podcast
Apple
Google
Spotify
RSS
Support the Show
Tip Your Guide
Extras
Patreon
Audio Tours
Merchandise
If you enjoyed this episode, you should also listen to related episode(s):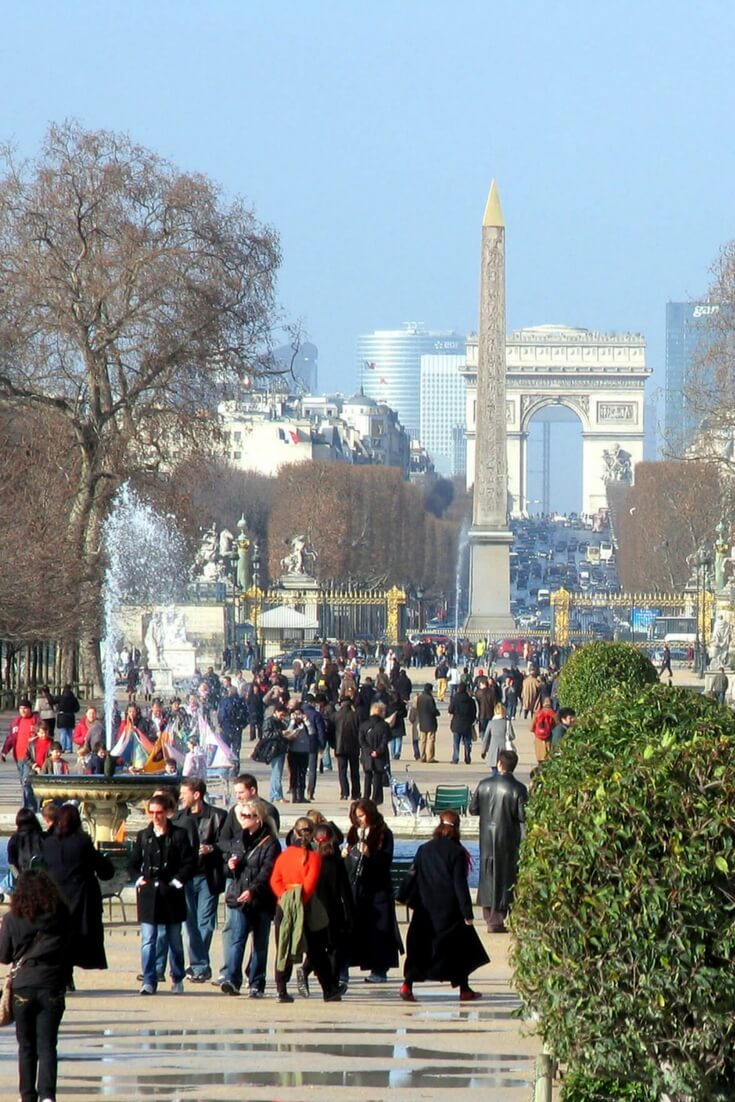 Read more about this episode
Transcript
Categories: French History, Paris