This post contains affiliate links, meaning I get a commission if you decide to make a purchase through my links, at no cost to you. Please read my disclosure page for more details.
Categories: Active Vacations in France, Provence
Today's episode of the podcast is a conversation between Annie Sargent and Greer Ball about her wonderful Provence cycling tour. Greer is from New Zealand, I think she's my first Kiwi guest on the podcast and she was a lot of fun!
I don't know about you but I am ready to day-dream about a nice visit to Provence and I am confident we'll be able to do that again soon. Soon to me would be this time next year. And why not? It seems doctors and researchers are making great progress in learning how to handle this pandemic.
Greer's cycling tour in Provence has everything you might want: lots of exercise, great meals, a fun group and tour leaders, she loved it and gives lots of tips for a cycling trip to France. The company she used is called Obscure Tours
The tour took them through the towns of Avignon, Remoulins, Pont du Gard, Uzès, Tarascon-en-Provence, Arles, Les Baux de Provence, Avignon, Châteauneuf-du-Pape, the Camargue, Saintes-Maries-de-la-Mer, and Montpellier.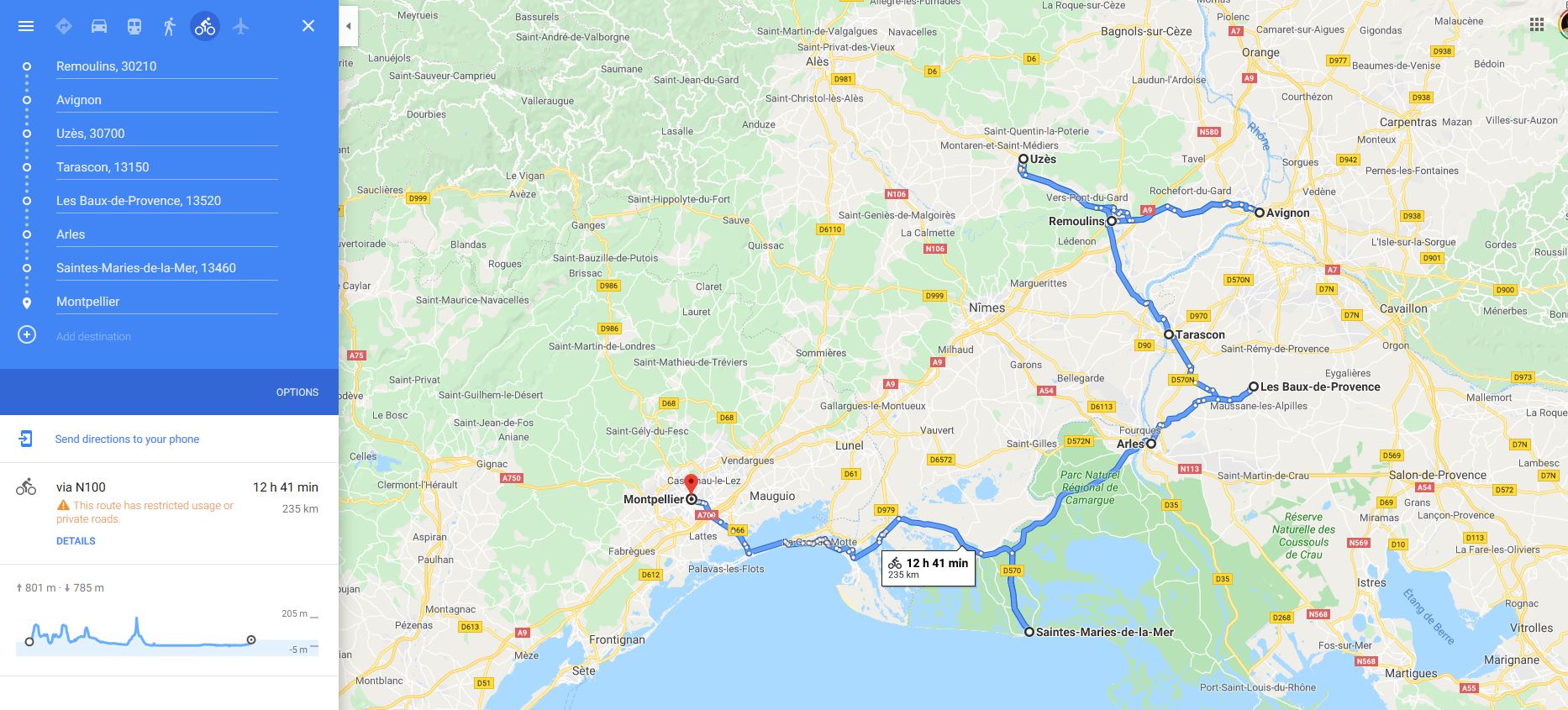 For my personal update after the interview I'll tell you about the announcements made by the French Prime Minister and how things are going to change in France after May 11.
Hotel Recommendations
In Avignon they loved the Cloitre Saint Louis Hotel where you can have your breakfast around the cloister and has a pool!
In Remoulins they stayed at Hôtel Restaurant Le Colombier which had great outdoor eating under a big tree for meals. It's a couple of kilometers away from the Pont du Gard, an easy walk.
Hotel in Uzès, Hostellerie Provençale an old building with modern art.
Hotel Les Echevins in Tarascon
Hotel du Forum in Arles
Hotel Les Palmiers en Camargue in Saintes-Maries-de-la-Mer
Hotel Royal in Montpellier
FOLLOW US ON:
Discussed in this Episode
Tour group with guide and luggage service [03:42]
Electric bike option [04:18]
Steep ride up to Les Baux de Provence [04:50]
The tour started in Avignon [05:23]
Taking the TGV between Paris and Avignon [06:08]
Great hotel in Avignon [07:10]
Pont d'Avignon aka bridge to nowhere [08:28]
Why you should take the iPad tour at the Papal Palace [08:45]
Vibration sound and light show at the Papal Palace [10:15]
Riding between Avignon and Châteauneuf-du-Pape [11:06]
Riding to Remoulins and the Pont du Gard [12:21]
Canoeing under the Pont du Gard [12:35]
Hotel recommendation in Remoulins [13:50]
Parking situation at the Pont du Gard [14:23]
Riding between Remoulins and Uzès [15:07]
Is Uzès the best market in France? [15:38]
The Duke's Castle in Uzès [16:56]
Claustrophobic castle staircase! [17:45]
Walking to the source of the acquaduct that fed the Pont du Gard in Uzès [18:43]
Hotel recommendation in Uzès [21:14]
Ride from Uzès to Tarascon [21:40]
La voie verte du Pont du Gard: and old railway line converted into a bike trail [22:55]
Chateau du Roi René in Tarascon [24:08]
Ride between Tarascon and Les Baux de Provence [24:36]
Les Carrières de Lumière in Les Baux [25:33]
Is the village of Les Baux de Provence worth it? [27:23]
Ride between Les Carrières de Lumière and Arles [28:28]
Roman ruins in Arles [28:58]
Van Gogh stuff in Arles [29:19]
Saint Trophime in Arles [30:55]
Arelate festival in Arles in August [31:23]
Riding to the Camargue [32:18]
Saintes-Maries-de-la-Mer and Sainte Sarah [32:59]
Ride to Montpellier [35:21]
Stop in Aigues-Mortes and La Grande-Motte [36:02]
La Grande-Motte is popular with French vacationers [36:57]
Riding to Montpellier and restaurant recommendation [38:49]
What should you have done differently for this trip? [39:18]
French people don't deserve their "rude" reputation [41:20]
Tour company: Obscure Tours [42:49]
Thank you Patrons [44:48]
Personal update [47:20]
Summary of new announcements by the French Prime Minister Edouard Philippe [47:48]
Subscribe to the Podcast
Apple
Google
Spotify
RSS
Support the Show
Tip Your Guides
Extras
Patreon
Audio Tours
If you enjoyed this episode, you should also listen to related episode(s):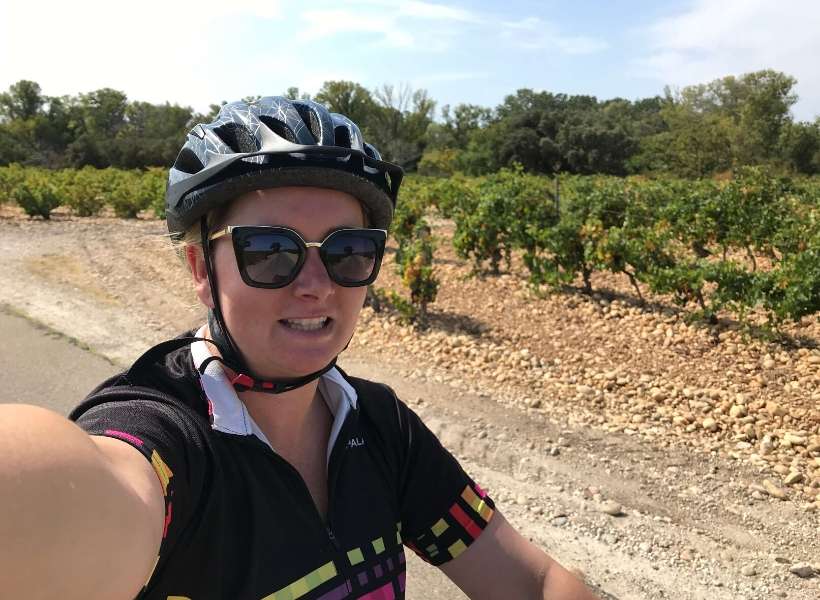 Read more about this episode
Transcript
Guest Notes
Categories: Active Vacations in France, Provence