This post contains affiliate links, meaning I get a commission if you decide to make a purchase through my links, at no cost to you. Please read my disclosure page for more details.
Category: First Time in Paris
Are you introducing your partner to France? Perhaps you're bringing your children to France for the first time? In this episode, you'll hear lots of tips on how to make sure things go so well that they'll want to come back.
My guest on today's episode, Megan McKay, has visited France 3 times but this was her partner's first time in France.
Megan wondered what if he doesn't like France as much as I do? He was willing to try it, but sometimes things can go wrong. She wanted to make sure they did things they'd both find rewarding.
Because he's a cycling fan, he wanted to see the Champs Elysées. He's not into sitting at cafés at home, but in France he loved it. He's someone who enjoys hunting, so they went to the Musée de la Chasse et de la Nature in Paris (museum of hunting and nature). This gave them a chance to look around the Marais as well.
Then they went to Deyrolle in Saint Germain des Prés. It's an artsy taxidermy store with all sorts of wonderful things for nature lovers.
But spending time in Provence, or as she puts it "A Year in Provence" in 3 days ended up being their favorite thing to do. Take a listen and make it your favorite as well!
Accomodations Recommendations
B&B Recommendation: Le Champ des Oliviers. The host gave them great recommendations for local dining as well.
Paris hotel recommendation: Belloy Saint Germain
Tips for introducing your partner to France
Take the TGV when going between large cities.
Rent a car to visit villages.
Ask your B&B host for local recommendations.
Don't rely on websites because in France small businesses sometimes never update their website if they have one at all. You should email or call for accurate information.
When booking restaurants, it's always best to call, even if you don't speak French because the restaurant probably has someone who can speak English.
Even touristy villages in Provence are quiet October through March.
Enjoy a pitcher of wine, rosé is popular in Provence. Un quart de vin yields 4 small glasses.
Have picnics, little grocery stores sometimes have great picnic supplies.
There aren't open-air markets in villages every day. You have to be there on the right day.
When staying at an Airbnb save all the information about how to check in somewhere easy.
Parking is really tight in any coastal towns along the Mediterranean. Having a car in those places is counter-productive.
Patronize small restaurants and wine places that feel good to you and talk to people.
Don't take the RER if you have more than a carry-on bag.
For a first-time visit you'll have a much better experience with taxis than with taking the RER at the airport.
Say Bonjour to anyone you talk to. You don't need to be fluent in French, but you need to greet people in France.
You can take the train from Marseille right into CDG.
Travel light!
If you're going to drive, practice using the GPS.
FOLLOW US ON:
Discussed in this Episode
Musée de la Chasse et de la Nature
Le Marais
Deyrolle
Saint Germain des Prés
Le Champ des Oliviers B&B
TGV between Paris and Marseille
Minerve
Oppède le Vieux
Gordes
Roussillon
Lacoste
Cucuron
La Ciotat (a good alternative to Cassis)
Le Castellet (Bandole wine)
La route des Crêtes between La Ciotat and Cassis
Subscribe to the Podcast
Apple
Google
Spotify
RSS
Support the Show
Tip Your Guides
Extras
Patreon
Audio Tours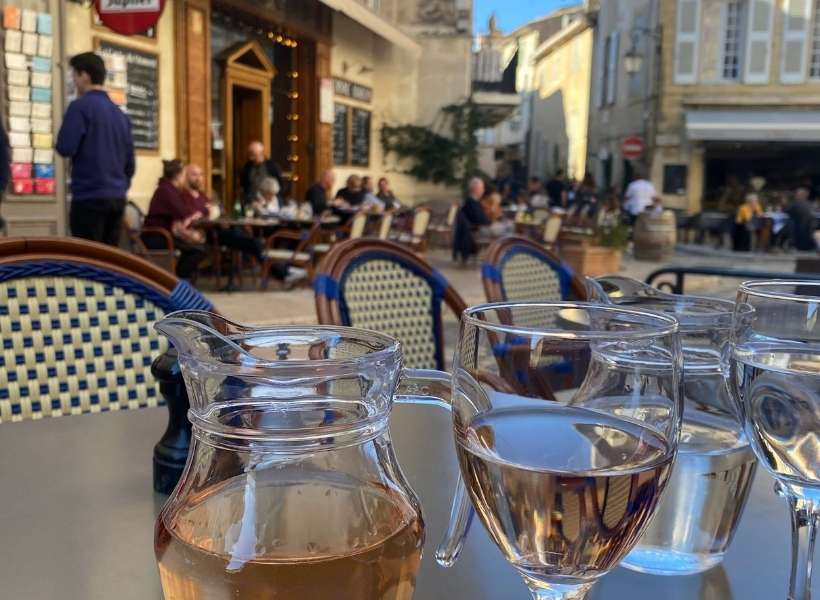 Read more about this episode
Transcript
Guest Notes
Category: First Time in Paris