Category: First Time in Paris
Discussed in this Episode
Musée de la Chasse et de la Nature
Le Marais
Deyrolle
Saint Germain des Prés
Le Champ des Oliviers B&B
TGV between Paris and Marseille
Minerve
Oppède le Vieux
Gordes
Roussillon
Lacoste
Cucuron
La Ciotat (a good alternative to Cassis)
Le Castellet (Bandole wine)
La route des Crêtes between La Ciotat and Cassis
Whirlwind tour of Paris and how to make it appealing to someone who doesn't love cities
Keep it small by sticking to less touristy neighborhoods
Travel in the off season so it's less busy
Find attractions or museums that fit their interests
Plan ahead so transit and activities are smooth
A year in Provence in two days
Plan a driving tour that includes some variety of villages
Leave time for walking and exploring
Very comfortable area, but could feel a little touristy
La Ciotat: great vacation spot that felt instantly like home
Old port town with apartment facing the port immersed us in the scene quickly
Old windy streets or long nature walks, warmer weather made it feel like "vacation"
Small restaurants are great to make deeper connections with locals
Last thoughts
Flying in and out of Paris is a great starting and ending spot and it was nice to have the same hotel at both ends of the trip so we didn't have to learn a new neighborhood.  Train to south was really easy.
Carry on luggage only made easy travelling but not much came home with us.
We didn't figure out how to use the GPS on the car until the last day or so and it would have been helpful a couple times.
Our phone service didn't work so needed to remember to download instructions and info when we were on wifi.
Car was a must in Provence but would have been fine to not have in La CIotat and Marseille. We are really comfortable drivers but it was more of a hassle at the end and not as relaxing as the train.
Researching areas, food, activity options is great so you have ideas of what to do and eat but then have flexibility to pick and choose as the mood, weather and interests change.  We loved spending more time on detours that caught our eye but liked knowing where we could move on as well.
Rose and Cognac are new favorites.
Late October was a lovely time to visit, cool but comfortable, not crowded and the colors in Provence were beautiful.
As others have said, we had a little trouble with credit cards at some ATM's or gas stations.
I need to work on my French language skills to get more out of the trips but a few simple phrases do open a lot of doors.  Nice to listen to some of your podcasts on culture and food to be better prepped.
I loved the South of France, ready to explore more!
The cafe culture in France made it feel more relaxed. I like to "travel" and he has tended to like to "vacation" but this was a great mix of seeing new things and learning while also feeling relaxed.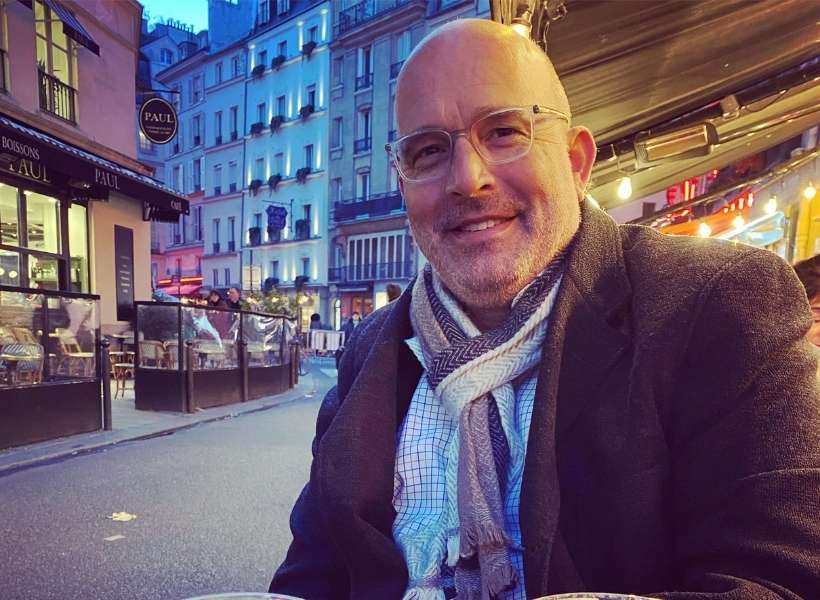 Subscribe to the Podcast
Apple
Google
Spotify
RSS
Support the Show
Tip Your Guides
Extras
Patreon
Audio Tours
Read more about this guest-notes
Episode Page
Transcript
Category: First Time in Paris