Categories: France How To, French Culture, French Customs & Lifestyle
This episode features our frequent and very popular guest Elyse Rivin. If you enjoy her episodes, please consider supporting her on Patreon.
In today's episode of the podcast Annie Sargent and Elyse Rivin have fun with the French language. What are the easiest and hardest words to say in French? We asked our Facebook group and they came up with some entertaining responses! You really need to listen to this one to get the full effect!
Easiest and Hardest Words to Say in French
Let's start with the easy ones because most French people will think that your accent is adorable.
• Écureuil (French people can't say squirrel either!)
• Phoque
• Aïl  Pluriel ? Aulx but only when you're talking about the condiment. If you're talking about the plant you're supposed to say "des ails"
• Méditerranéen/méditerranéenne
• Reuilly Diderot metro stop in Paris.
• Reims
• or Rouen
• or Caen
• Accueil
• Feuille
• Bourgueil
• Roi
• Montreuil
• Serge
• Américaine
• Serrurier
• Grenouille
• Coeur, soeur
• Chirurgien / chirurgie
• Oeil, clin d'oeil
• Clignancourt
• Aéroport
• Trottoir
• Heureux
• Fauteuil
• Yaourt
• Rue
• Huitre
• Rueil-Malmaison
• Au revoir
• Saucisse
• Restaurant (difficult r)
• Rennes
• Bouillabaisse
• Monsieur
• Montorgueil
• Millefeuille
• Ratatouille
• Voiture
• Eau, Carafe d'eau
• Quincaillerie
• Feuille
• Août
• Mouillé
• Pneu, Psychologue, Psychologie
• Tu / Tout (make your lips work!)
• Saperlipopette
• Saltinbanque
• Trompe l'oeil
• Ours
• Beurre
• Oeufs
• Bouilloire
• Voeux
• Leur / L'heure
Words that Are Derivatives of English
Any French word that is a derivative of an English word, because I feel like a total phony putting on a French accent to say a word in my own language ... e.g. T-shirt, hamburger.
What about hors d'oeuvres or maître d, or colonel, or lieutenant, or city names like Coeur d'Alène in Idaho?
If you say "hamburger" properly some French people won't know what you're saying. Or if they ask you if you're on linquèdin for Linked in. A burger at McDonald's in France was called "Southern Chicken Cajun" and I couldn't bring myself to say that the way French people would say it. As a result, the person taking the order had no idea what I just said!
You have to mispronounce English words when speaking French, but it goes both ways.
Favorite Words to Say in French
French also has lots of easy words and even pleasant words. Here are some of our favorites.
• Pamplemousse
• Parapluie
• Donc
• Bon !
• N'importe quoi !
• C'est n'importe quoi
• Tout et n'importe quoi
• Oh, la vache !
• On ne sait jamais.
• C'est la vie.
• Quand même, quoi
• St. Nicolas de Bourgueil
• Tant pis
• ça suffit
• Crépuscule
• Faire du lêche-vitrine
• À tes souhaits
• Truc ou machin
• Quand même !
• Quoi de neuf ?
• Oui oui !
• Comme ci, comme ça.
• Inoubliable.
• Oh ça va, ça va...
• Malgré
• Ça ne fait rien
• C'est quoi ça ?
• Fauteuil
• Pantoufles
• Allons à la plage
• Comment dites-vous ?
• Cocoliquot actually coquelicot
• On verra bien
• En panne !
• Je m'en fiche !
• Comme c'est curieux, comme c'est bizarre, quelle coïncidence !
• l'horloge
• Ce n'est pas possible !
• C'est la vie, c'est la guerre <-- Not something we say any more. Did we ever?
• Je vous en prie
• Ca vas..ca va
• Je ne sais pas?
• parlez vous anglais ?
• Merci beaucoup !
• Quel fromage!
• La plume de ma tante.
• C'est chouette, j'ai la pêche!
• Regarde comme elle tombe, cette belle neige...
• S'il vous plaît !!
• Tres bien !!
• Saperlipopette
• Libellule
• Tu me manques beaucoup...
• Au contraire !
• J'en ai ras le bol
• C'est parti!
• Bâtonnage (we have no idea what that word means!)
• Comme ci, comme ça
• Oh, que c'est beau!
• Bonjour! Un autre croissant au chocolat s'il vous plaît! <-- French people would never say that because there is a name for a "croissant au chocolat" and it's called "pain au chocolat" or (even better) "chocolatine"
• Je voudrais un bouteille du vin rouge
• Une autre coupe de champagne s'il vous plaît !
• C'est pas grave.
• Qu'est-ce qui se passe???!!
• Oh la la la la!
• Le Francais est la plus belle langue de monde.
• Écarlate
• À tes souhaits
• À bientôt
• Je suis d'accord
• "Mettez les œufs durs dans une boîte en fer pour qu'ils ne se fissurent pas." Most useless phrase to learn in French
• Touche pas
• Comme si, comme ca !
• Ma foi !
• Coucou !
• Moi aussi.
• Bonjour Madame !
• Coquelicot
• J'ai soif.
• Voila
• Vin
• Faux pas
• Appeler un chat, un chat...
• 'Sais pas, moi!
• Vivre la France
• Où sont les toilettes?
• À tout à l'heure
• J'adore
• Ça va?
• Est-ce que je peux caresser votre chien? (Ne dites pas, je peux péter votre animal)
• C'est incroyable!!
• Je ne comprends pas.
• Alors, je vais chercher du bon vin à la cave
• Hermès
• J'accepte votre invitation à boire du vin ce soir.
• Vin rouge ou vin blanc, monsieur?
• Les vacanes
• Magnifique
• D'accord
• Merci
• A chacun son goût (Nah, we don't say that! We say "chacun son truc")
• Pas de problème.
• Sommelier
• Il faut cultiver notre jardin !
• Hippopotame
• C'est la vie !
• Houp-la!
• Voilà
• Bienvenue mesdames et messieurs
• I love the word égayer and wish we had as lovely an equivalent in English. I love that someone can égaye a room or situation just by coming into it.
• N'importe quoi
• Aujourd'hui
• Très gentil.
• Enchanté!
• Doucement
• Parlez très doucement, SVP.
• Le cas échéant
• Joyeux Noël!
• Bonjour
• Monstrueux
• Les grenouilles grignottent les noix des ecureuils (good tongue twister!)
• C'est bon
• In my home Acadian Village, we will says Qui est-ce qui joue ce soir à la danse? when asking which band is playing music at the dance. Another village nearby will say Qui est-ce qui sonne ce soir?
• O mon Dieu, c'est pas vrai!!!
• Nom d'un chien!
• Mon petit chou
• S'il vous plait, une autre bouteille de vin
• Boulangerie
Funny French Insults and Sayings
NOBODY says sacre bleu BTW, maybe in Canada, but not in France
• Va te faire cuire un œuf !
• Bête comme ses pieds ou con comme ses pieds
• Pêter plus haut que son cul
• Poule mouillée !
• Ça coute la peau des fesses
• Va te faire voir
• Aimable comme une porte de prison
• Elle a un pet de travers
• Occupe-toi de tes oignons !
• Il n'a pas les lumières allumées à tous les étages
• Con à manger du foin
FOLLOW US ON:
Subscribe to the Podcast
Apple
Google
Spotify
RSS
Support the Show
Tip Your Guides
Extras
Patreon
Audio Tours
If you enjoyed this episode, you should also listen to related episode(s):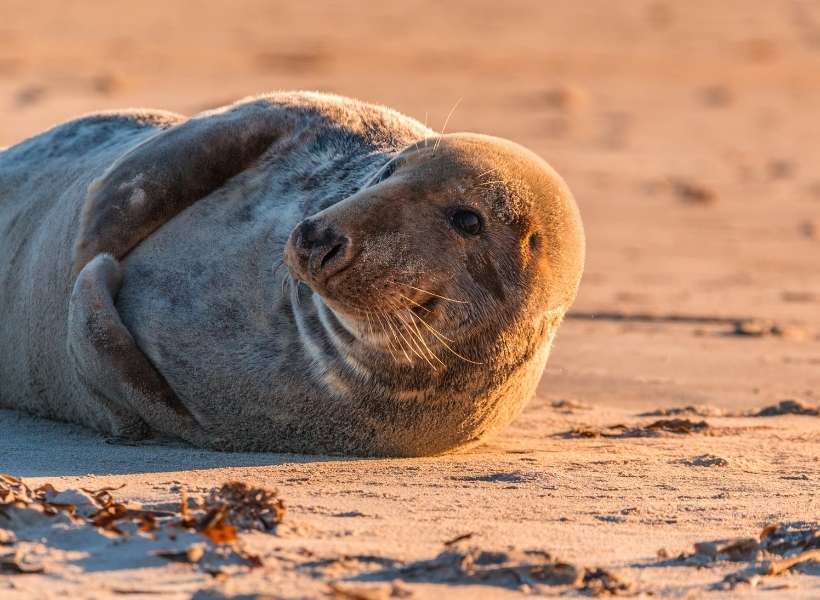 Categories: France How To, French Culture, French Customs & Lifestyle