This post contains affiliate links, meaning I get a commission if you decide to make a purchase through my links, at no cost to you. Please read my disclosure page for more details.
Category: France How To
The train system in France is known as the SNCF and is one of the most extensive and well-connected train networks in Europe. With high-speed trains such as the TGV and regional trains, the SNCF offers fast and convenient transportation throughout the country, connecting major cities and remote regions. Additionally, the SNCF operates an extensive network of suburban trains, known as the RER, in the Paris region, making it easy for residents and visitors to get around the city and its suburbs. Overall, the train system in France is an efficient and reliable mode of transportation for both short and long-distance travel.
This episode is a a reference for anyone who wants to travel in France using the train. The French train system is not perfect, but once you learn how to use it, you'll find it relaxing and satisfying.
In the Guest Notes (blue button below) you'll find a step-by-step guide to regional trains around Paris and the surrounding region (which is called Île-de-France). The Guest Notes page shows pictures of the machines we're discussing.
If you click on the Show Notes button, you'll find a recap of everything we discuss in this episode. These are the notes we followed for our recording.
French Train System Apps Recommended in this Episode
Chronotrains, you can click on a city like Paris and it will show you how far you can go on the train in 5 hours from Paris.
Rome2Rio  and Omio.com help you plan trips from city A to city B using whatever means of transporation are available.
This page on SNCFConnect is called "ouverture des ventes" and shows when tickets go on sale. This is important because you want to buy your TGV tickets as soon as they become available.
The smartphone apps that are most helpful for buying train tickets in France are OuiGo (budget travel where they charge extra for every little thing you need), SNCFConnect, and Trainline.
#trains, #SNCF, #France, #Travel, #podcast
FOLLOW US ON:
Subscribe to the Podcast
Apple
Google
Spotify
RSS
Support the Show
Tip Your Guides
Extras
Patreon
Audio Tours
If you enjoyed this episode, you should also listen to related episode(s):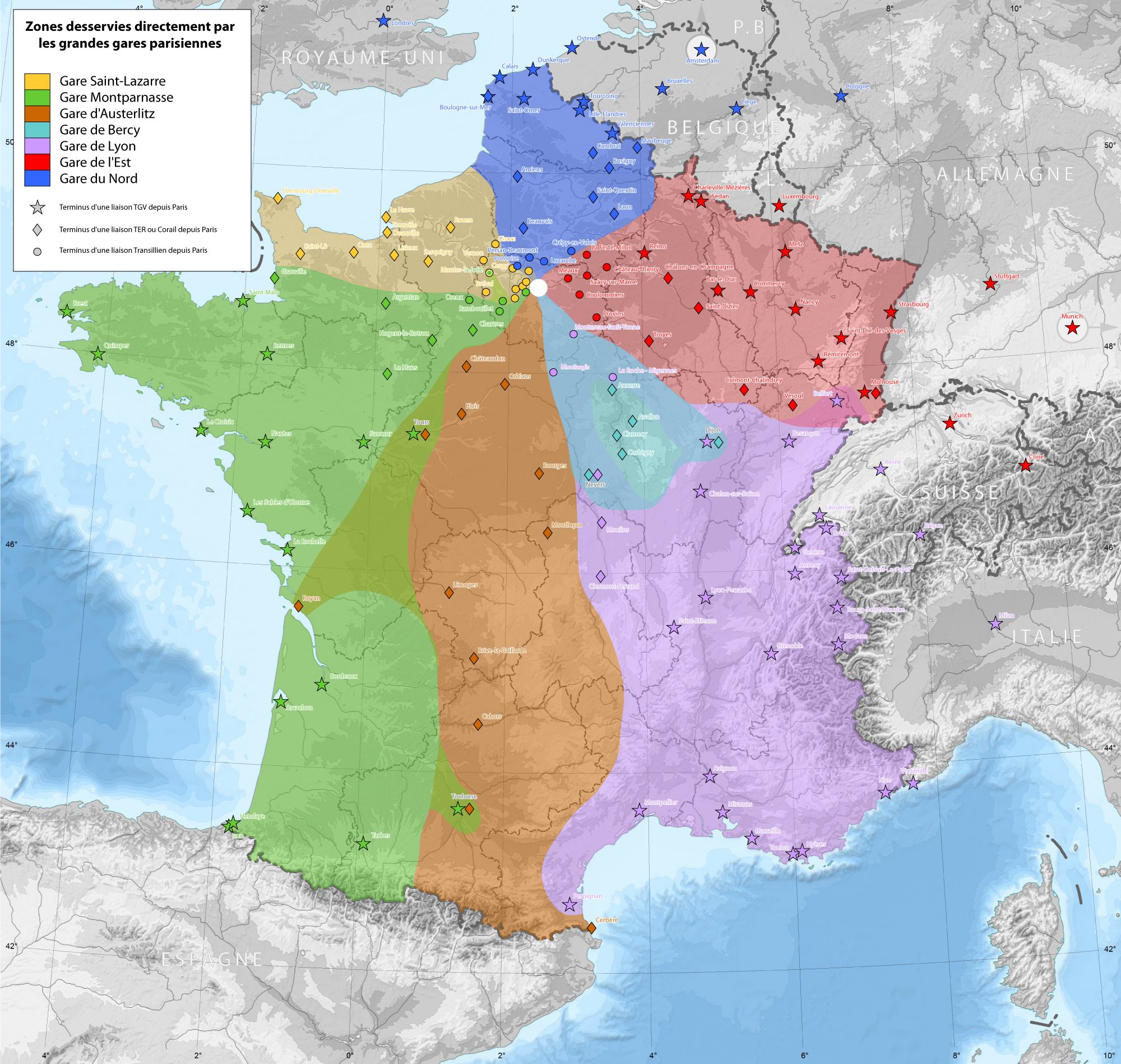 Read more about this episode
Show Notes
Transcript
Guest Notes
Category: France How To