This post contains affiliate links, meaning I get a commission if you decide to make a purchase through my links, at no cost to you. Please read my disclosure page for more details.
Category: Toulouse Area
Scott and his fiancé Grant spent 6 wonderful days in the Dordogne and Aveyron, two neighboring areas in Occitanie in the southwest of France. And since that's home for me, it's a pleasure to report that they had a great time!
Best Places in the Dordogne and Aveyron
They visited Sarlat, La Roque Gageac, Beynac, Saint-Cirq-Lapopie, Belcastel, Najac, Toulouse and Carcassone so those were busy days and well planned-out days. They have great accommodations and restaurant recommendations too!
In the episode we don't talk about Toulouse and Carcassonne because we ran out of time, but check out Scott's Guest Notes for information on those.
Scott has been in France several times and loves lots of things about it  including food, wine, and French culture.
Accommodations Recommendations
They like to stay in one place for 2 or 3 nights and will pick either hotel or rental depending on what the area has to offer. These are the gems they found on this trip:
Airbnb in Sarlat (Dordogne)
Chateau de Belecastel (Aveyron)
Airbnb in Najac (Aveyron)
Restaurant Recommendations
They only made a brief stop in Bordeaux but managed to find a great restaurant: La Tupina. This is a restaurant with a country feel and an open fire in the middle of it and they serve great local specialties.
In Belcastel they really enjoyed the Restaurant du Vieux Pont. It's worth making a reservation to eat at this one-star restaurant because the other food option in Belcastel is a little touristy restaurant Annie tried that was nothing to write home about!
About Renting a Car in France
Don't let the car rental agency upgrade you to a bigger car, it won't fit anywhere! And also, don't follow Google Maps too closely. If it's taking you on a dirt road, don't go there unless you've been warned that the entrance gate is on a dirt road.
You've got to hear what happened when they asked Google Maps to drive them to a parking lot in Belcastel! That starts at [34:27] And you also need to listen to that part because Belcastel is truly one of the most memorable scenic villages in France!
FOLLOW US ON:
Discussed in this Episode
Sarlat
La Roque Gageac
Beynac
Saint-Cirq-Lapopie
Belcastel
Najac
Marat des Bois strawberries
Gariguettes strawberries
Manoir de Grisson in Sarlat
Boat ride in Gageac
Subscribe to the Podcast
Apple
Google
Spotify
RSS
Support the Show
Tip Your Guides
Extras
Patreon
Audio Tours
If you enjoyed this episode, you should also listen to related episode(s):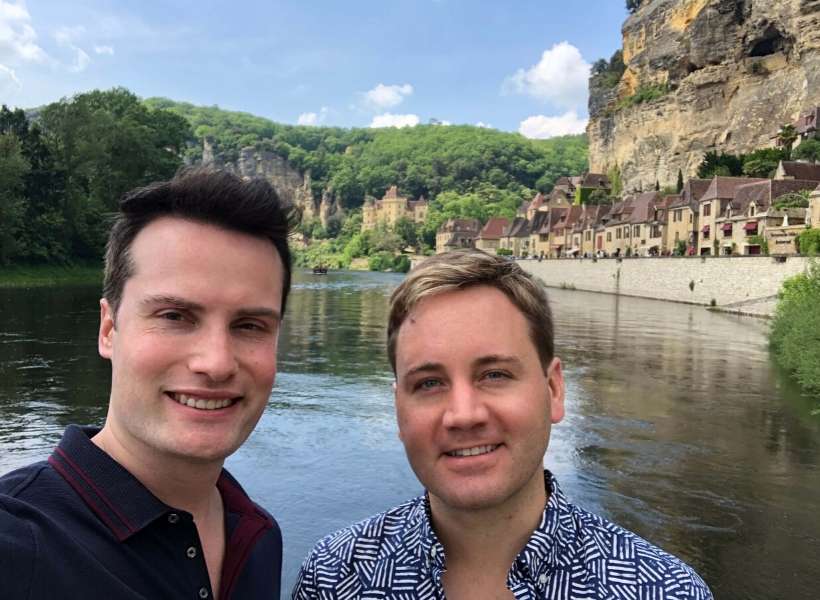 Read more about this episode
Guest Notes
Category: Toulouse Area