Categories: Dordogne, Family Travel
This episode features our frequent and very popular guest Elyse Rivin. If you enjoy her episodes, please consider supporting her on Patreon.
In this episode we take you to the Dordogne area. This is our first time talking about the Dordogne on the podcast, but as residents of nearby Toulouse, Elyse and Annie have enjoyed the area on many occasions. We think it's one of the best places for families to visit in France and we explain why in this episode.
Sarlat, Lascaux and Places We Love in the Dordogne
The Dordogne in South Western France is a visitor's dream come true: within a few dozen miles you'll see Sarlat, Lascaux (cave paintings!), the Medieval Castle of Beynac, the castle of Castelnaud with its great children's activities, the UNESCO World Heritage valley of the Vézère with its fifteen pre-historical sites, and the Cro-Magnon village of Les Eyzies.
So much to do in this area, we didn't mention them all in this episode because this is one of the great things about the Dordogne: no matter how often you go, you'll always find something new!
Sarlat, Lascaux and Places We Love in the Dordogne
We love the Dordogne so much we do custom tours there (see the green button below). And no matter how often we go, we always have a wonderful time and find new places to explore. Our customers love seeing the Dordogne with locals and we love taking them there!
Why the Dordogne Is Great for Families with Kids
Not every child is cut-out for a visit to the Louvre or the Orsay Museums in Paris. But we can guarantee that every child (within reason, we're talking 5 and up!) will love Lascaux IV. We're also certain that they will love seeing medieval machines at La Roque Saint Christophe.
Restaurant recommendation in Beynac-et-Cazenac: Hôtel du Château. We didn't try the hotel, but the restaurant is pretty good given that this is a touristy area and you can sit on a gorgeous terrace near the river.
FOLLOW US ON:
Subscribe to the Podcast
Apple
Google
Spotify
RSS
Support the Show
Tip Your Guides
Extras
Patreon
Audio Tours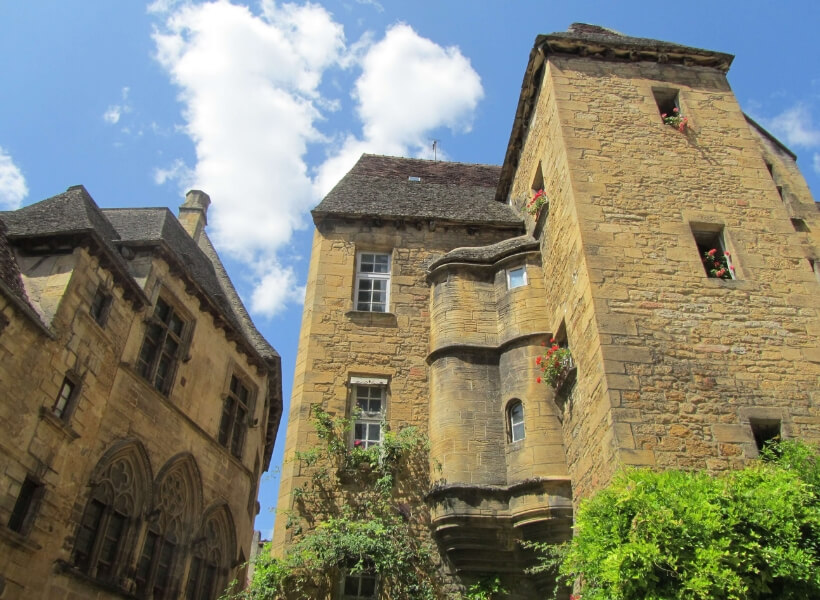 Read more about this episode
Show Notes
Categories: Dordogne, Family Travel