Category: France How To
The Secret to Taking Excellent Vacation Photos
A professional photographer spills the beans in this episode. Below is a (rather poor) summary of what we discussed. Just listen to the episode to get the full effect!
#1 Do Not Set Your Subjects Like Potted Plants
Avoid the "stand in front of the Eiffel Tower and let me take your picture" shot. In general don't ask your subjects to do anything.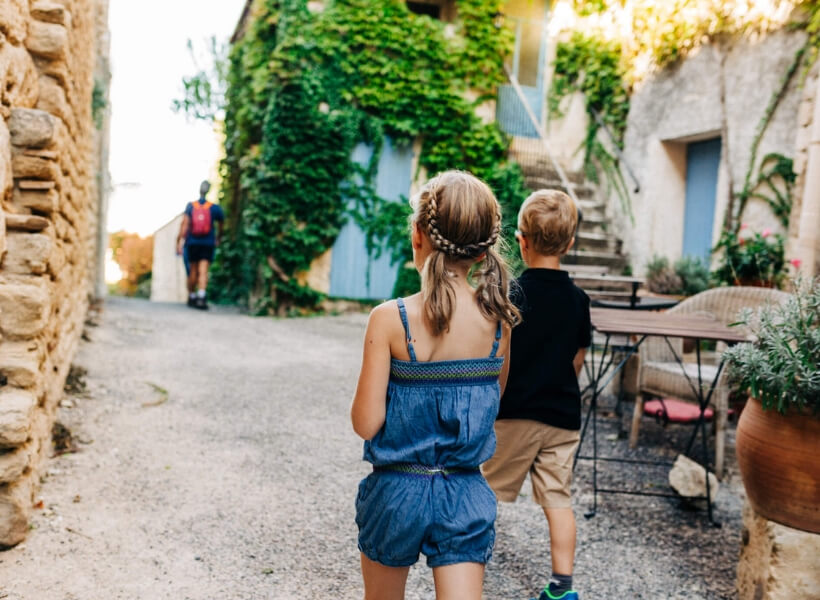 #2 Capture the Moment
Let your subjects do what they are doing, capture the moment. Answer the question what are we all doing right now?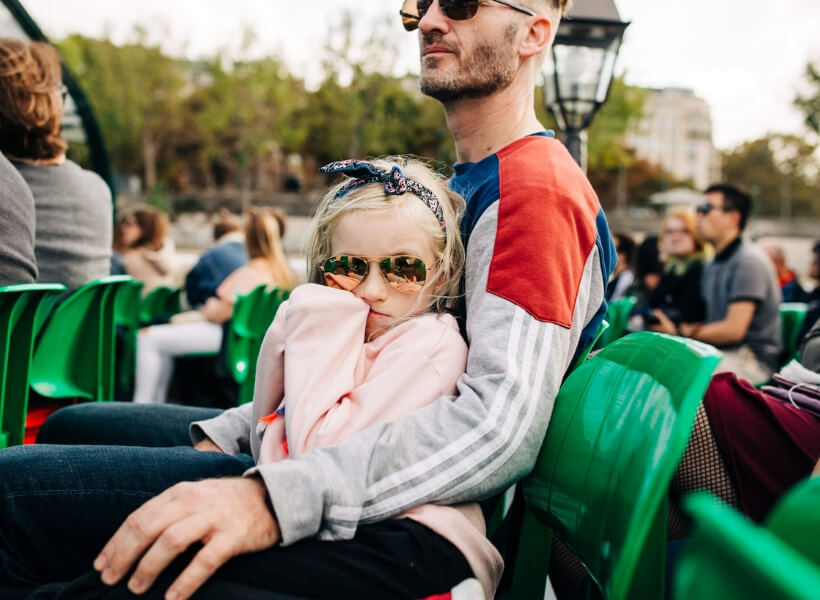 #3 Only Pose If You Can't Help It
Keep the number of lined up posed shots to a minimum. Sometimes you can't help it, you have to pose as a group. Make sure you only do that when absolutely necessary, because it's almost always meh.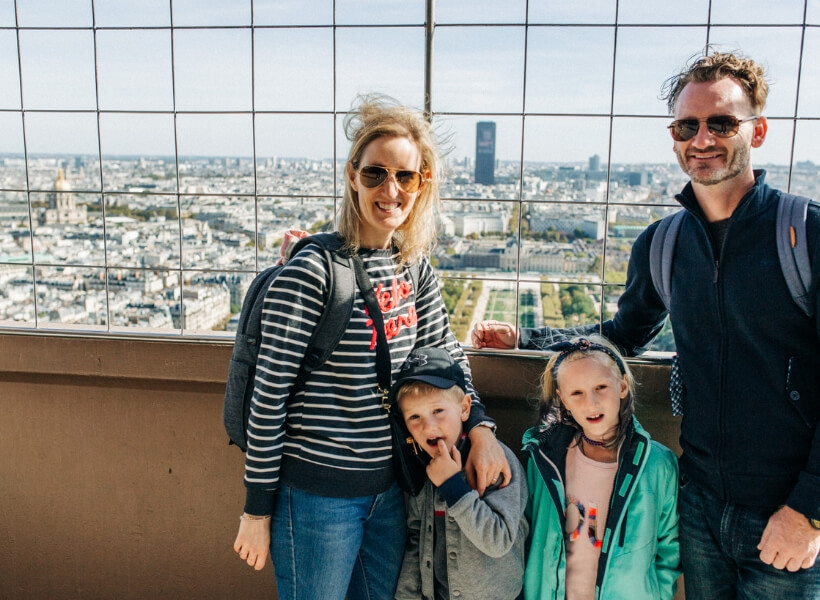 #4 Look for a Different Point of View
Shoot from an interesting angle: place your camera low or high, include just a part of an iconic monument in your photo.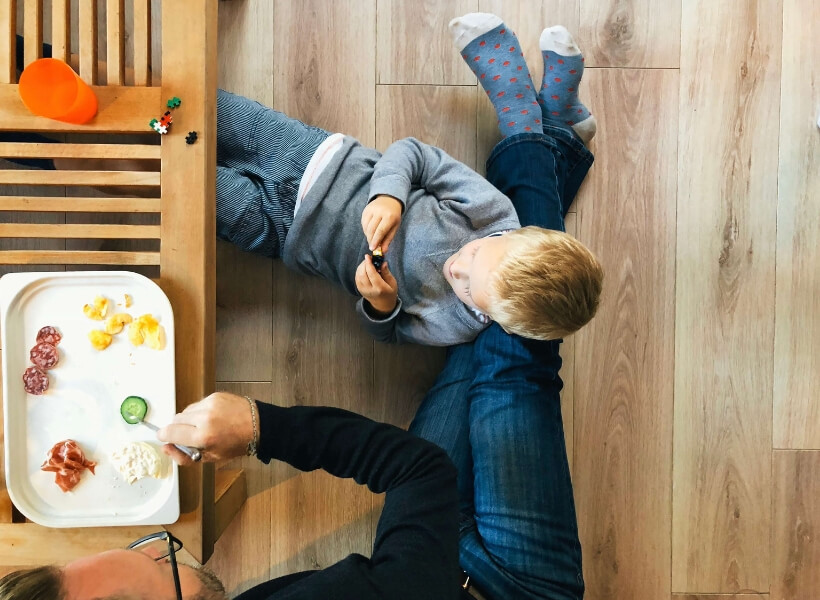 #5 Capture Movement and Action
Get your subjects to climb on something or jump off something. Even iPhones can capture movement photos as long as the scene is well-lit.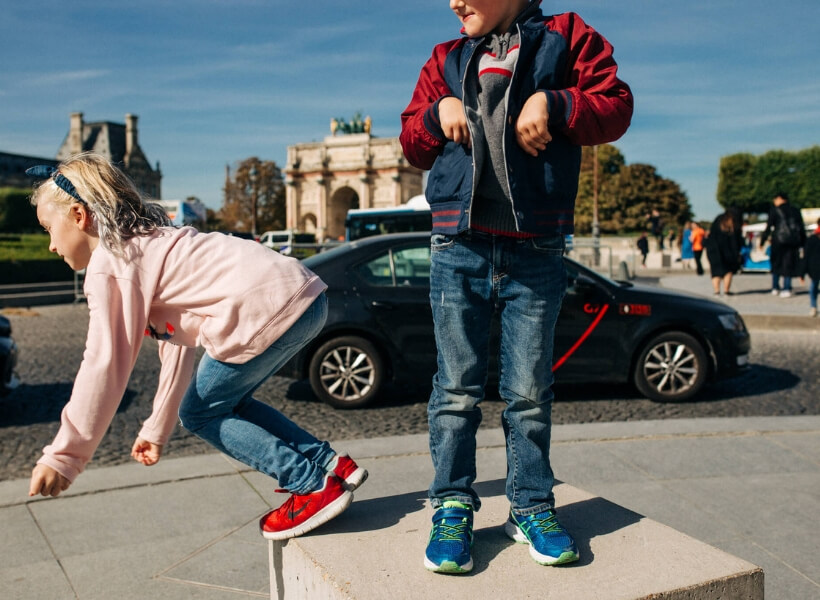 #6 Capture the Emotion of the Moment
Watch what interests your kids and capture that moment. Photograph them when they are excited or surprised or in a moment of joyous anticipation. It's worth doing that even if you're not placed ideally!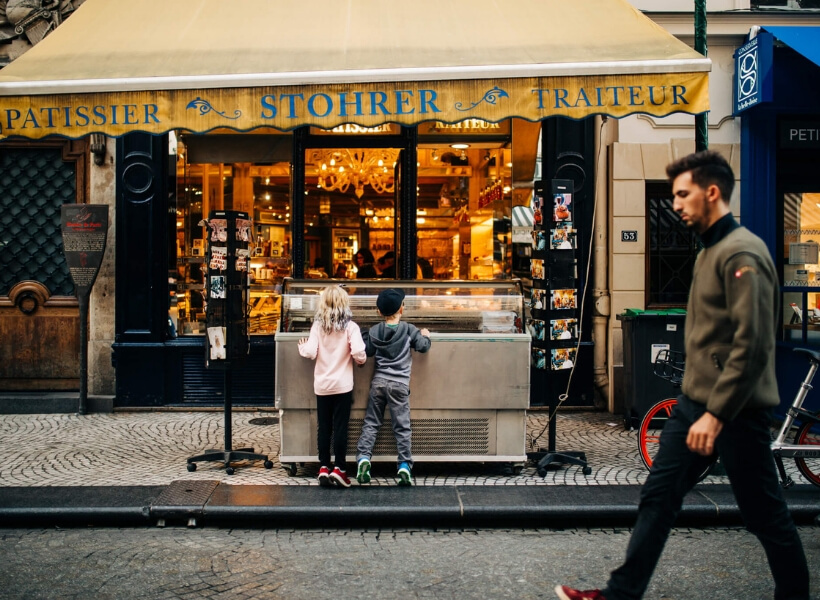 #7 Don't Be the Insufferable Photographer!
Always keep in mind that this is a family vacation, not a solo photo journey where you get to do everything you want to do.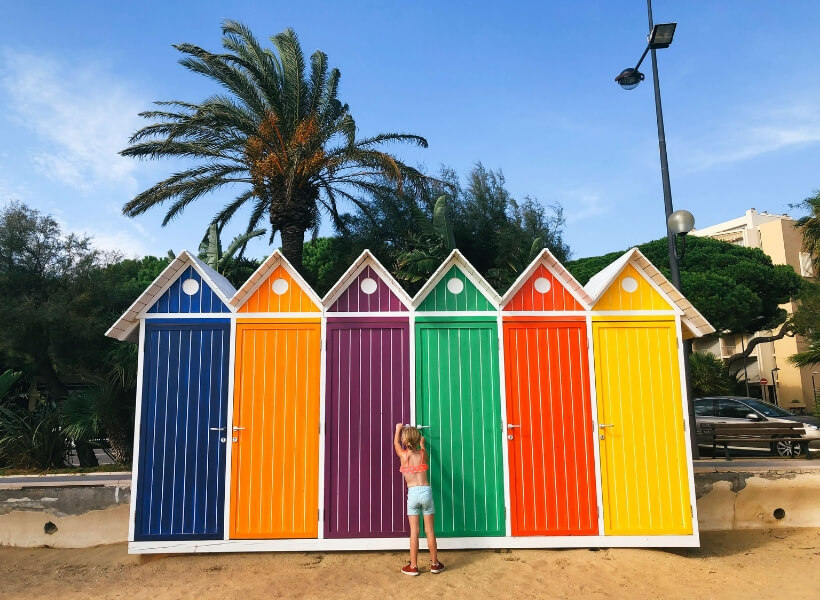 #8 Leave Some Equipment at the Hotel
Don't carry too much camera equipment. Decide what you'll need based on what you'll be doing today. If you're going kayaking for example, you may want to "only" risk your iPhone and not your DSLR, and look how this iPhone photo turned out!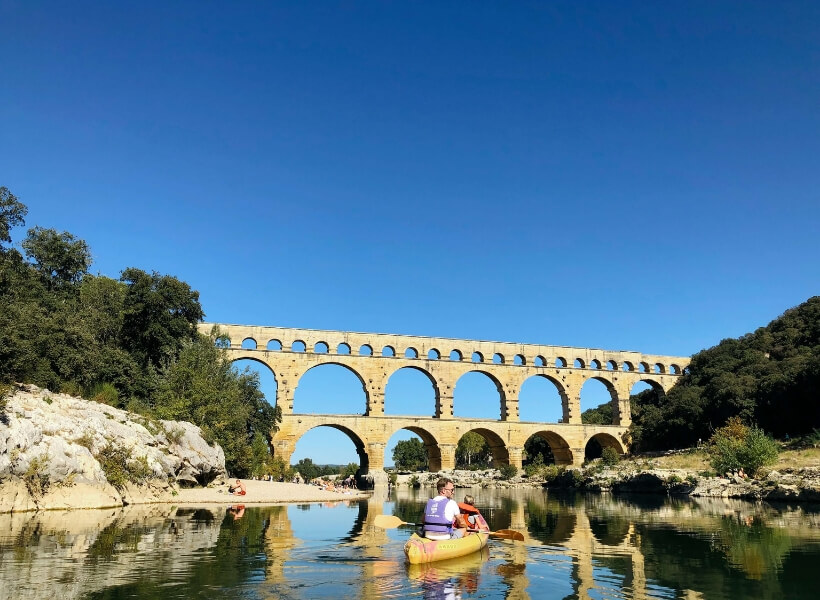 #9 Don't Shoot Constantly
You don't need to capture every moment of every day, spend plenty of time looking and not shooting.
#10 The Best Camera Is the One You Have With You
Cell phones have really good cameras too, they can take great photos under many conditions. The best camera is the one you have with you!
#11 Photograph Your Subject At Their Level
When photographing kids and dogs you need to get down to their level and look up at them.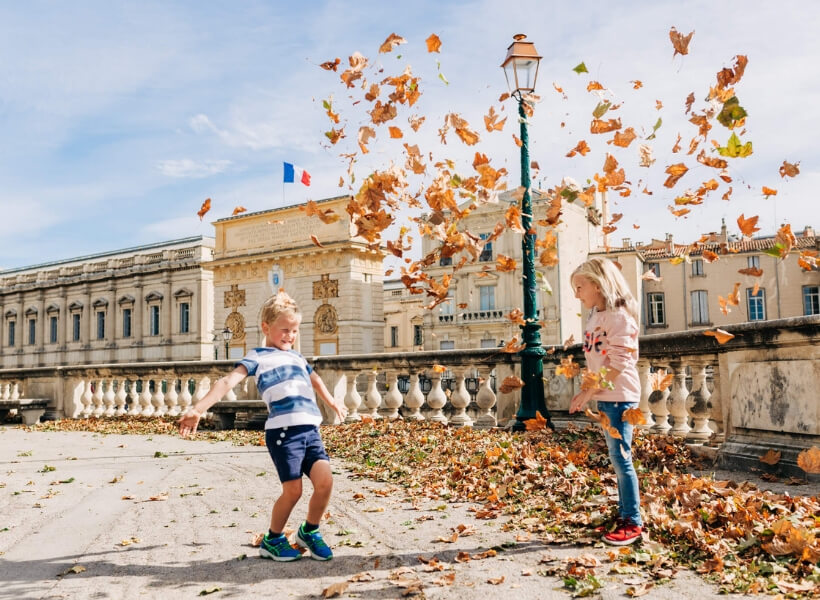 #12 Pay Attention to the Surroundings
Pay attention to the surroundings of the photo: is there anything unsightly in the way? Is there a light post that looks like it's coming out of somebody's head? Shift your shooting position a little and those things can be fixed!
#13 Only Keep the Best Photos
Delete the photos that didn't turn out right away. And if you took 5 photos of the same moment, only keep the best one! Do this while you are still on vacation or you may never get to it afterwards. Keeping all your photos is doing yourself a huge disservice because you'll probably never do anything with those terabytes of photos!
#14 What Do You Want to Do with These Photos?
Ask yourself why you are taking pictures. Is it to show them to people on your phone when you get home? Do you want to make a book? Do you want to upload them to an online album? It's good to have a plan for your photos so they don't end-up sitting on your hard drive or memory card.
#15 Practice By Making Collections on a Theme
You can improve your photography skills by making collections of photos on a theme. It's easiest if you start with doors or flowers or anything that can be photographed in broad daylight and doesn't move. If you like shoes, photograph shoes!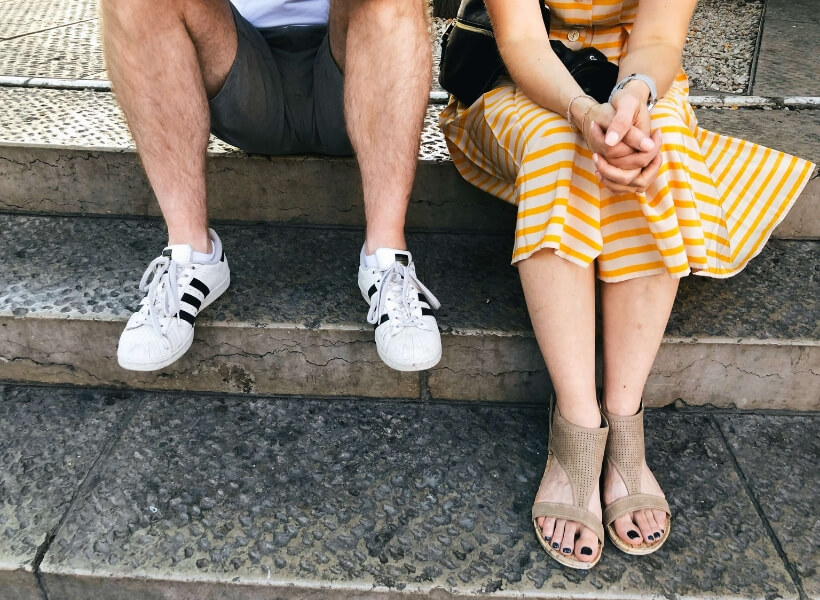 #16 Think About Your Audience
Think about your audience: will your friends and family want to look through all the photos you are taking?
#17 Ask Yourself Some Questions
What makes a photo boring to you? Think it through and don't take any of those photos on your vacation! What's interesting in this photo?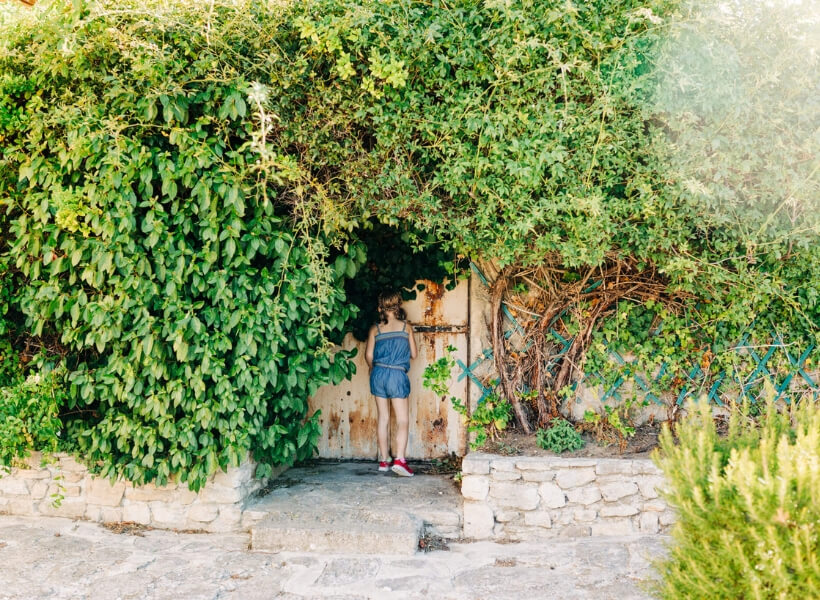 #18 Let the Photos Tell the Story of Your Trip
Think about how your photos tell the story of your trip. What matters the most to you? Do you want to include food photos? Transportation photos? Buying tickets photos? This one shows a pensive kid looking out of a window.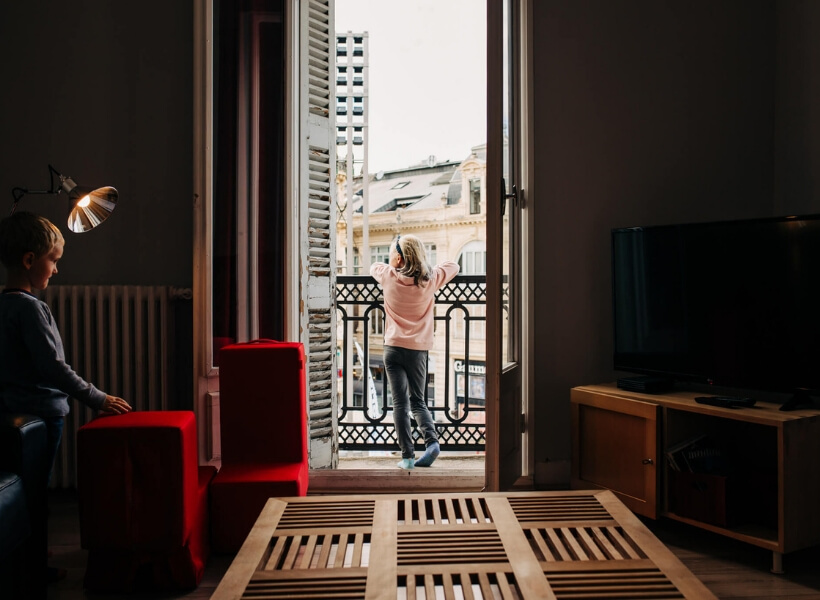 #19 Practice Good Photo Management
Backup all your photos before your trip and start your trip with zero photos on your iPhone.
#20 Only Keeps the Photos that Make You Happy
It is better to keep 100 photos of your trip that are meaningful and you are proud of than 10,000 that are just going to clog up your phone or hard-drive and you will never look at again.
#21 If You Take Video, Keep Them Short
The same goes for video: take short video clips, not hours on end!
#22 Consider Photo Books
Photo books are wonderful, you may want to get one at the end of your trip!
#23 How Much Time Will You Spend Sorting and Editing Photos?
Know yourself: if you don't want to take time editing your photos in Lightroom or some other photo editor, then just take photos with your phone! You can do basic edits on the phone without much trouble at all.
#24 You Don't Necessarily Need a DSLR
iPhones take great photos in most circumstance: they are not great for dimly-lit Cathedrals or sports photos, but if you don't care about those you'll do great with an iPhone most places!
#25 Most Popular Destination Photos Are Always Heavily Edited
If you spend time on Instagram looking at popular accounts having to do with France you'll see amazing photos that don't look natural at all. That's what we're used to seeing any more. Your photos won't have all those photoshop layers and edits, but don't let that discourage you from taking photos!
Photos like the one below don't happen without considerable editing skills. I love them too, but be aware that they are totally unrealistic. It's like airbrushing the photos of famous people. It happens all the time!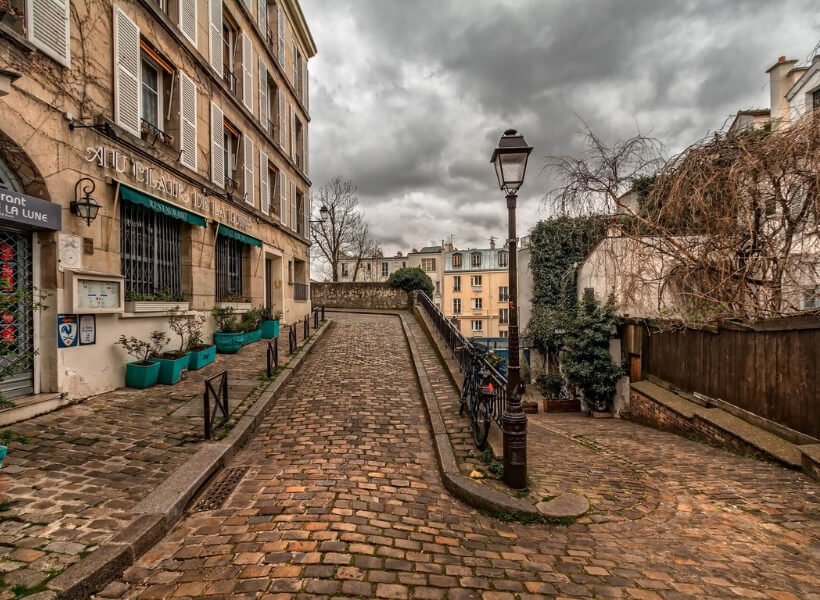 #26 A Tip for Smart Phone Users
If using an iPhone, zoom in a little bit then tap where you want the focus to be. That will make a better photo.
Subscribe to the Podcast
Apple
Google
Spotify
RSS
Support the Show
Tip Your Guides
Extras
Patreon
Audio Tours
Read more about this show-notes
Episode Page
Transcript
Category: France How To