Category: France How To
On today's episode of the podcast, photographer Jessica Kosmack helps us think about how to take better vacation photos. Capturing quality vacation images doesn't come natural to most of us. But let's think it through together: what can we do, practically speaking, to make our vacation photos better? It is within your reach!
How to Take Great Vacation Photos
What makes a photo great? Is it about the photography equipment or is it something else? We discuss camera gear in this episode, but we conclude that it is not what matters most, especially when doing vacation photography. If you were trying to shoot basketball or dark Cathedrals, then yes, gear matters a lot. But for most vacation pics, a recent smart phone will do great!
Let Your Photos Tell the Story of Your Trip
When taking vacation photos you want them to tell the story of your trip. The pictures need to reveal the mood and feel of the trip. You want to show the places you went to, but maybe in a coy way, as a tease.  And if you love food, there's nothing wrong with taking photos of the great food you will eat in France! Don't forget to take photos of the odd moments that will stick out in your mind, those are part of the story too!
Photo Management Matters a Lot!
Backup your phone before your trip, then move all the photos out of your phone to store them in folders on your computer. You will need lots of room on your phone for new holiday photos.
On vacation, establish a routine where you delete the photos that didn't turn out. Try to do this a little bit every day. If you took 5 shots of the same moment it's because you hoped one would turn out, not to keep all 5, right? So pick the best photo right away. That will save you a lot of time when you go home!
Why Is the Purpose of Your Photos?
You need to ask yourself why you are taking photos at all. Do you want to be able to show them to family and friends on your phone? In that case you'll need to get to them quickly. Do you want to print a photo book? Photo books are a great idea BTW! In that case you need to be thinking about your best 20 or 30, however many you want to include.
Maybe you are creating a collection of some sort. Beautiful doors or colorful flowers. Maybe you want to share them on social media. If you share vacation photos on social media tag them with #joinusinfrance, I love to see your fun photos!
Whatever the case may be, decide before your trip and keep it in mind, it will help give your photography purpose.
Camera Equipment Jessica Brought to France
Canon 6D body
Canon Rebel 2000 film camera + 20 rolls of film
24mm, 35mm, 50mm prime Canon lenses
Point & shoot Lomo film camera for her son
Panasonic LUMIX DMC-TS30A Waterproof/Shockproof for her daughter
Traveling light? Hire a local photographer
If you don't want to carry your equipment and want to hire a professional photographer in Paris, consider My Paris Portrait. This is not a paid endorsement, Katrina came recommended by the community.
The Blessing and the Curse of Digital Photography
With digital cameras people often go home from a vacation with thousands of photos. We used to be a lot more choosy when using a film camera because a roll had a limited number of shots. But now we can just shoot away without thinking much. Going home to thousands of photos usually means that you'll never take the time to sort them, which defeats the purpose of taking them in the first place! Have a plan for how you will sort and tag your digital camera photos. Otherwise they'll just sit there unused and unseen.
Giving a Camera to Your Kids
Giving your kids a camera to shoot with is a great idea, but you have to prepare a few things.
If you're going to give a digital camera to your kids, make sure it is sturdy enough so it won't die the first day.
Newer point and shoot cameras can do a good job for a young photographer who is not thinking about lighting and composition: they just do a decent job most of the time.
Parents should learn how to use the menu system for their kid's camera before the trip so you can help your child use the camera.
Disposable cameras are still a good option and there are still many places that will develop your film.
Polaroid or Fuji Instax is also an option that would work well, especially for a child who is keeping a journal for the trip and could add the day's photos right away.
Keeping Your Stuff Safe in France
Use a cross-body purse.
Don't bring your full wallet to France, only bring the things you will absolutely need.
It's good if your wallet can be latched or clipped to the purse.
Lowepro makes bags that zip up against your back, and you may need a bag with a raincoat in France!
Only take out what you really need, leave the rest at the apartment or hotel.
Because she knows her limits, Annie needs to use a belt with a Peak Design system that looks awful but works great.
There are thieves in Paris that target people just to steal their phone. They will grab and run. Especially if you're not in great shape or a little older, you're an easier target. Out your phone away as you enter a train or when the doors open and close. That's when they'll try to grab it an run!
FOLLOW US ON:
Subscribe to the Podcast
Apple
Google
Spotify
RSS
Support the Show
Tip Your Guides
Extras
Patreon
Audio Tours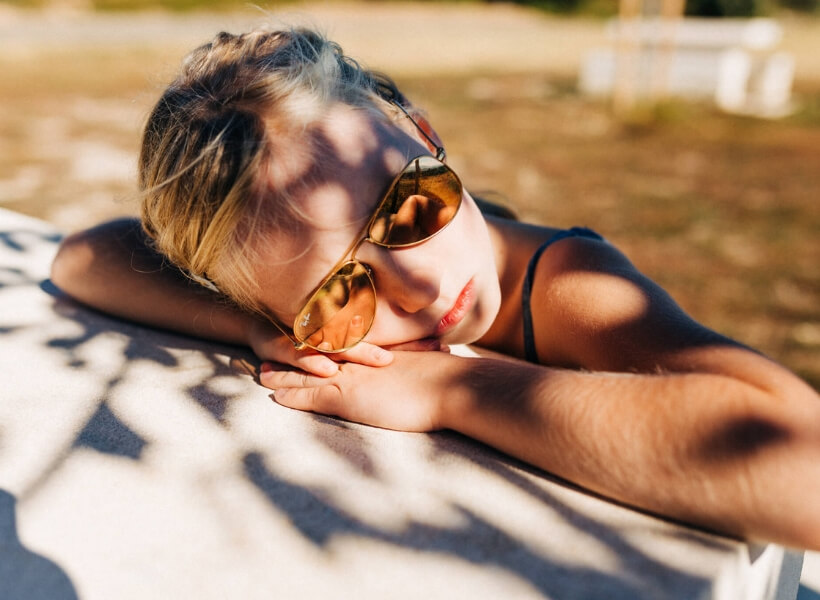 Read more about this episode
Show Notes
Transcript
Category: France How To