Categories: Active Vacations in France, Lyon Area, Off the Beaten Track in France
Discussed in this Episode
Outline of Tour du Mont Blanc Podcast by Lachlan Cooke, recorded on  07/14/18
Mont Blanc= 4807M, 15,771ft. Chamonix is at 3,400'
First climbed in 1767 by Jacques Balmat and Dr. Michael Paccard.
What is the TMB?
Distance approx 170km, 32,800ft=10000m. Altitude
TMB first by Prof Horace-Benedict de Saussure 1758
First officially waymarked as GR route in 1952
How many days are need to do the Tour du Mont Blanc?
8-10
Where do I start and how do I get there?
Chamonix….Geneva
Connections: Easybus, 1:15, 16euro about every 1.5 hrs./ oui bus 1:40 19E
What time of year is best?
Mid to late June-till mid to late September.
What kind of equipment will I need?
Pack, poles, puffy jacket, Hat, boots, rain gear, day pack. Local SIM
Offline mapping program with GPS tracks. Travel sack, towel. Blister
kit, Glide. (Leave unneeded things in Chamonix!). Rubber Slippers.
How do I navigate, What guidebooks should I use?
TMB Ciccerone Kev Reynolds
TMB Jim Manthorpe
Explore the TMB Gareth McCormack
Carte Randonnee A1 Pays du Mont Blanc
Where do I stay? What are the Refugios like?
Examples: Elisabetta and BonatiCan I camp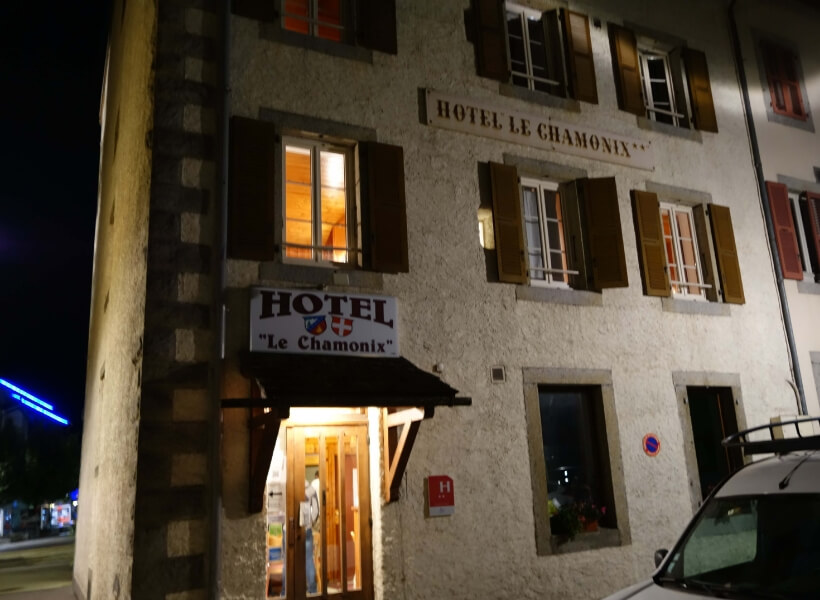 What is a typical day like? How rough is the trail? How Long?
8-12 miles
1360m/4,460ft up, 1500m/4921ft down
Can I have my luggage transported?
Taxi Besson
Where do I take a day off?
Courmayeur
How can I shorten the tour a little?
Before Courmayeur, Refugio Bonatti, after Col de forclaz
How do I make arrangements and who would you use for a guide?
Could I just hike a few sections? Can I bail out if it's too much?
What are some other walks and hikes that I could do in the area?
GR5, Haute Route, Day hikes.
Final words
Travel Insurance, fitness, Hydration, wool, No Jeans, train
with your gear. Fun things to do in Chamonix… Aiguille du Midi, Mtn
biking, day Hikes, Mer de Glace, Parapente.
Guide Books
The Tour of Mont Blanc: Complete two-way trekking guide
Tour du Mont Blanc: Includes 50 Large-Scale Walking Maps & Guides to 12 Towns and Villages – Planning, Places to Stay, Places to Eat (Trailblazer)
Tour du mont blanc (English and French Edition)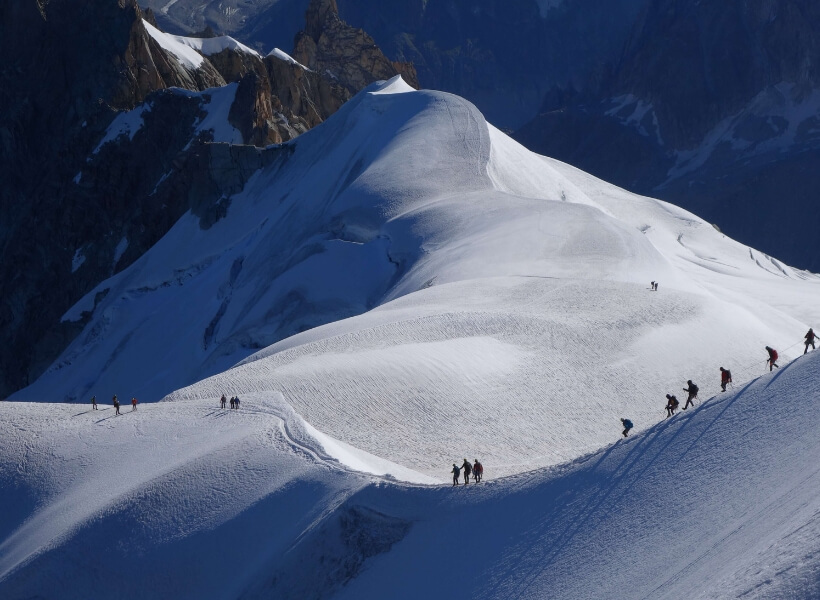 Subscribe to the Podcast
Apple
Google
Spotify
RSS
Support the Show
Tip Your Guides
Extras
Patreon
Audio Tours
Read more about this guest-notes
Episode Page
Show Notes
Categories: Active Vacations in France, Lyon Area, Off the Beaten Track in France