Categories: Paris, Solo in France
Discussed in this Episode
Annie's AirBnB problem
Recording an episode with Oliver Gee from the Earful Tower
Meeting Patricia
Women's only Hammam in Paris
Perfume-making class in Paris
Solo travel in France
Solo Female Traveler Podcast- Corrie Fewx
I started to listen to the Podcast about 4 months before my trip.
The podcast gave me a good understanding of how Paris is laid out, where I wanted to stay and "must see" attractions.
Listened to the la Marais episode the morning before I went out to see the area as a refresher.
Great to get involved with Facebook page, interactive, TONS of great ideas
What Parts of Paris Did You Visit?
I spent four days in Paris in an Airbnb in Montparnasse. I focused le Marais and Montparnasse with specific museums and actives in mind like seeing a ballet at the Opera Granier, perfume making class, Sainte Chapelle, and a Turkish Spa (hammam) to best utilize my time and actually absorb my experiences in my short trip.
I used the metro to and from the airport and I traveled the city by bus and metro and of course walking.
Montparnasse
Rue Durgree (shops, cheese, flowers, bakery, formogerie, etc.)
Montparnasse Cemetery
Catacombs
Le Marais
Evening People watching in the evening
Self guided bakery Tour: Meert and Aux Aux Merveilleux de Fred
Perfume class, Maison Candora
Opera Garnier
Ballet- Tribute to Jerome Robbins
Ile de la Cite
Sante Chappelle
Notre Dame listen to bells at Café: "Le Notre Dame"
Tuileries Garden
I strolled through the garden with a grab-an-go lunch
Ran in the gardens early AM
Bateau Mouches
What Museums Did You Visit?
Musee de L'Orangerie
Muse d'Orsay
Picasso Museum
Musée National d'Art Moderne
Cluny Museum
Louvre Museum
Local Experience
O'Kari Women's only Turkish Spa (Hammam)
Indoor Cycling class- Kiwill
My AirBnB
Airbnb- I had a flat on the 6th floor on Rue Durgree overlooking the rooftops of Paris. The street I was on was a typical French street with specialty shops, fromagerie, florist, butcher, wine shop and many cafes along the way.
I enjoyed cafes for a glass of wine and people watching but shopped at the markets to eat at my airbnb, grabbed a baguette/snack from the markets and shops while touring the city.
For this Trip I Wish I had
Learned more French
Researched one good restaurant and had one sit down meal
Thoughts on Traveling in Paris Alone
Don't be afraid to travel alone. It's a great way to appreciate a new city/culture without any distraction of coordinating with another person. It's also a great way to connect with yourself. You have a lot of time to think and enjoy your own company. Plus, you can move at your own speed, do what you want to do and eat what you want to eat. Paris was a very safe city with ample to see and do. I think everybody should travel solo at least once in your life.
Metro ride back crazy, Uber worth it.
Don't be afraid to go even for a short time. We never feel like we have enough time to do a trip justice, but I had a memorable time in 4 short days. If it's between no trip or a short trip, that the trip.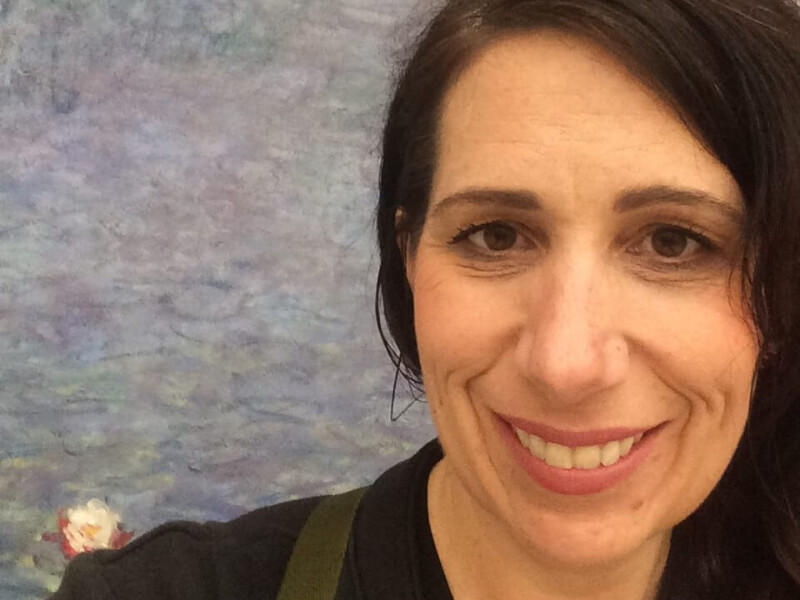 Subscribe to the Podcast
Apple
Google
Spotify
RSS
Support the Show
Tip Your Guides
Extras
Patreon
Audio Tours
Read more about this guest-notes
Episode Page
Transcript
Categories: Paris, Solo in France