This post contains affiliate links, meaning I get a commission if you decide to make a purchase through my links, at no cost to you. Please read my disclosure page for more details.
Category: Loire Valley
Welcome to the Join Us in France Travel Podcast. Today, Annie Sargent and Claire Ramsdell discuss an exciting and unique way to explore the Loire Valley in France - without a car.
Known for its charming chateaux, picturesque vineyards, and idyllic countryside, the Loire Valley is a popular destination for tourists from all around the world. However, many visitors rely on rental cars to get around, which can be costly and stressful, especially for those who are not accustomed to driving on French roads.
But fear not, because there are plenty of alternative ways to experience the beauty and history of the Loire Valley without a car. In this episode, we'll be sharing tips and tricks for getting around using public transportation, biking, and even walking. We'll also be highlighting some of the top attractions and hidden gems in the region, from majestic castles to quaint villages.
Whether you're a seasoned traveler or a first-time visitor to France, you won't want to miss this episode. So sit back, relax, and get ready to discover the magic of the Loire Valley - car-free!
Most important take-aways from this episode
If you're in Paris and take a train to Blois and stay in Blois for a few days, then you can take the TER train to Amboise and the Rémi shuttle to Chambord, Cheverny and Beauregard.  If you wanted to stay in a bigger town, you could stay in Tours and take the TER between Tours and Blois and use the Rémi shuttle. Note that this train stops in Amboise as well. The Rémi shuttle does not run every day in the year. Check the schedule here.
Also look at te Azalys shuttle to go between Ussé Chaumont and the Chaumont Château.
In Blois they offer a sound and light show and you can buy a combo ticket to visit the chateau during the day and go back at night for the light and sound show. They do this April through September and during the fall school vacation late October early November.
Take a look at the Castle Pass that gives you access to several of these chateaux. You can buy that at any of the tourist offices that participate in this program.
Apps Claire used: Trainline, SNCFconnect, Busradar, and Blablacar. She also used an eSIM that made it possible for her to have data the whole time she was in France without swapping SIM cards.
Claire stayed at Le Pavillon, not quite a budget hotel, but in the lower price range.
Do you like Edith Piaf? At Le Vieux Belleville in Paris every Tue night they have Edith Piaf night where they pass out the lyrics and have a singalong.
For more tips like these, visit Claire's blog, The Detour Effect
Topics discussed in the magazine part of the podcast this week
Do you need to do anything special to bring your medications to France?
How to deal with strikes in France
Nutri-Score food labels
Learn how to use trains in France
#podcast, #france, #loirevalley, #budget, #travel
FOLLOW US ON:
Subscribe to the Podcast
Apple
Google
Spotify
RSS
Support the Show
Tip Your Guides
Extras
Patreon
Audio Tours
If you enjoyed this episode, you should also listen to related episode(s):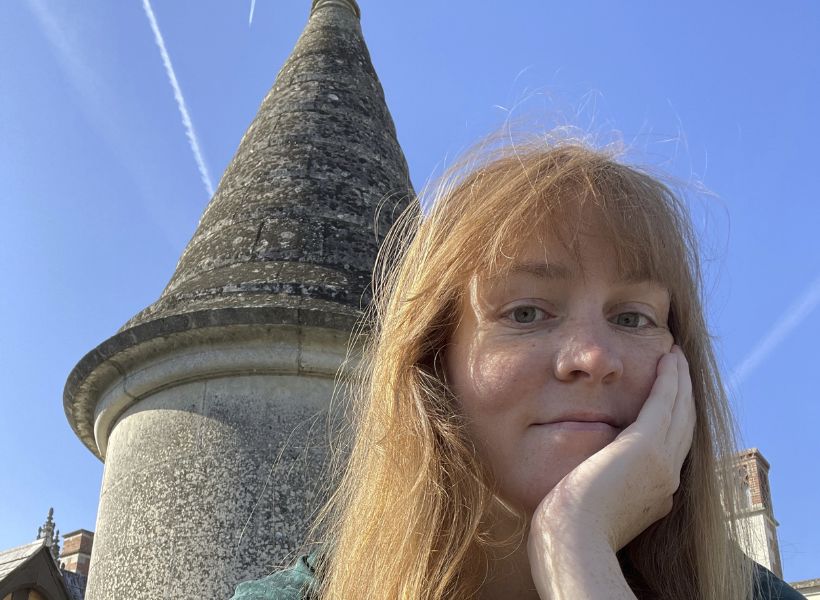 Read more about this episode
Transcript
Guest Notes
Category: Loire Valley