This post contains affiliate links, meaning I get a commission if you decide to make a purchase through my links, at no cost to you. Please read my disclosure page for more details.
Categories: Normandy & Brittany, Paris
On this trip report, Calee Spinney shares her experiences in Normandy, Brittany and Paris; starting with the Mont Saint Michel and Saint-Malo then moving on to Paris. They were going at a fast pace, but still had some surprising  experiences and learned some lessons that will be helpful to other travelers.
What Calee learned from her trip to Brittany and Paris
In our conversation we also go into a few issues Calee ran into on this trip.
The biggest problem is that they got on the wrong TGV because they were rushing. The train conductor helped them resolve this. This happened because they were moving fast and jumped on the first train going to Paris.
A pharmacist helped Calee deal with an ingrown toenail.
If you ask for a twin bed, it is possible the beds will be pushed together and it will feel like you're sleeping in the same bed. This mostly happens in small hotel rooms and usually in large cities where hotel rooms are small.
Recommended in this episode
Annie's favorite travel items on Amazon where you can see the bike phone holder we mentioned in the conversation.
See the Guest Notes for restaurant recommendations in each of these areas.
The Fountain of Youth
In the conversation we also discuss Marlin's Tomb and the Fountain of youth. It is called Tombeau de Merlin and the Fontaine de Jouvence in French. I mention this because the signs pointing you there will be in French. The GPS coordinates are 48°04'40.0"N 2°07'03.0"W and this is what it looks like on the map. We don't recommend you drink out of it however, you risk catching a nasty intestinal bug. Calee really enjoyed a restaurant called Excalibur there.
PS: I am aware that the Mont Saint Michel is in Normandy and not Brittany, don't email me!
FOLLOW US ON:
Discussed in this Episode
Mont Saint Michel
Saint Malo
Mussels and Fries
The Catacombs
The Rodin Museum
The Cluny Museum and the Lady and the Unicorn
Subscribe to the Podcast
Apple
Google
Spotify
RSS
Support the Show
Tip Your Guides
Extras
Patreon
Audio Tours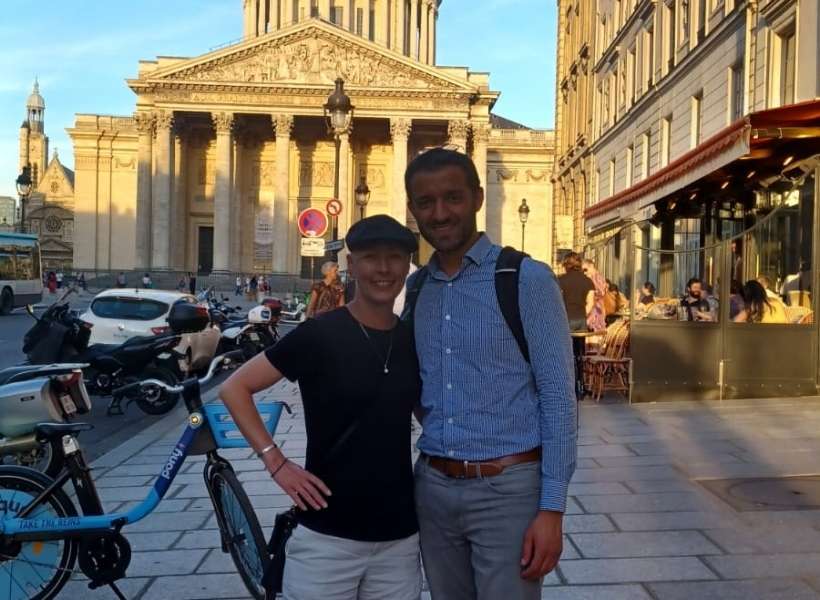 Read more about this episode
Transcript
Guest Notes
Categories: Normandy & Brittany, Paris