Categories: France How To, Moving to France
Have you ever thought about buying a new condo or house in France? My guest on this episode bought a new town home in Provence and a new studio in Paris. She bought them from plan because it was a great deal and she wanted a place of her own in France. In this episode she breaks down the process and shares why she's happy she did it!
Maybe you'd rather get into a  single family home? Developers offer residences in different sizes and prices, but one thing is for sure, they are popular and sell fast!
Buying a New Condo in France
I know that many of you hope to move to France someday, so today I bring you a conversation with Maria Trenzado about buying a brand new condo or single-family home in France. She's bought two apartments from plans: one in Provence and one in Paris.
She explains what is it like buying a brand new condo in France. How she went about it, the advantages, what should you be on the look-out for, all that good stuff. Make sure to check out the guest notes for details we didn't necessarily cover during our conversation.
In the first quarter of 2021 developers sold more than 30,000 new dwellings in France, this is a popular option for French people because we're not all cut-out for an old house and a renovation project. You'll find links to a few of the big players in the new construction space in France in the show notes joinusinfrance.com/351.
As always, after the interview I'll update you the pandemic and how things are progressing in France.
Consider These Providers
If you're hoping to find new constructions in France here are a few of the biggest players in the new construction space:
Why Maria Chose to Buy New
Maria chose to buy a new condo in France because of the following reasons:
Affordability
She prefers new properties because they don't have any problems for a while, no need to replace anything
She has a deep connection to France, has French ancestry, visits France every year.
She's planning to retire in France soon.
She has a town home in Loriol-du-Comtat near Avignon in Provence and a studio in the 17e arrondissement in Paris (Batignoles area).
New constructions are under warranty for 10 years in France as required by law (this is called "la décénnale".
When buying new you only pay 3% of the purchase price in Notaire fees as opposed to 7% or 8% for existing properties. There is no stamp tax when buying new.
Deposit on a new construction is 5% as opposed to 10% for existing.
Developers work with mortgage companies and can help you secure a loan in France if you need one and if you qualify.
How to Go About Finding New Constructions in France
Be curious and do lots of searches on the internet
Ask for a brochure (sometimes you can download it at home).
Nexity has English speakers on staff.
She bought both of her properties sight-unseen which means she's a bit of a risk-taker, but it worked out.
You cannot go into the building site even if you've purchased one of the apartments.
Even if you don't know the area, do your research so you understand what it's like. Understand the infrastructure, the roads.
Most of these developments are communities with parks and recreational areas.
Some of the bigger players will help you find a lot a build a house on it for you as well.
When you know you're not going to occupy the property full-time it's actually reassuring to know that there are other people around.
You get to choose the sort of finish you want and you can make changes for little money early in the process. You might want to add a toilet or a sink to an existing toilet and those are easy to do when you do it early.
It is easier to do this if you speak good French, but if you don't the large companies usually have someone on staff to take care of their English-speaking customers.
You have to buy fast, especially in Paris. These condos sell quickly!
Things to Watch Out For
When looking for new properties in France watch out for these things:
Make sure it's a new building and not a renovated building. This is important because different laws and fees apply to each.
Not every apartment will include a full kitchen, read the fine print.
When can you expect to move in? It usually takes a year at least, some projects are sold out 2 plus years in advance.
Don't buy from plans if you're in a hurry.
Don't buy into a condo if you don't like to have neighbors around.
This is not for you if you don't like being part of an association.
Condos are not good for people who like to improve their property. You'll need to get community approval for adding an air conditioning unit or a canopy over the patio. Anything that's a permanent fixture will require community approval which takes time and may not be granted.
Light fixtures and curtains are never included. You may not get more than a basic sink included in the kitchen. You may not get a fosset. You won't get a closet that's ready to use.  Read the fine print and be prepared to get this stuff installed yourself. There are often sales persons for various companies who offer such services on the premises, but it's all extra.
Pay close attention to details when you're doing your walk-through. For instance a contractor forgot to put the seal around her shower door, they took care of it, but she had to mention it.
Maria didn't buy a parking space but on second thought she probably would today because it's a good thing to have for resale value.
Pre-construction price is lower than once they've started construction.
Official Paperwork Pertaining to Buying New Property in France
You'll sign a Vente en l'état futur d'achèvement or VEFA. This is the document that outlines when you're supposed to make your payments and what the developer is going to do.
More episodes about moving to France
FOLLOW US ON:
Subscribe to the Podcast
Apple
Google
Spotify
RSS
Support the Show
Tip Your Guides
Extras
Patreon
Audio Tours
If you enjoyed this episode, you should also listen to related episode(s):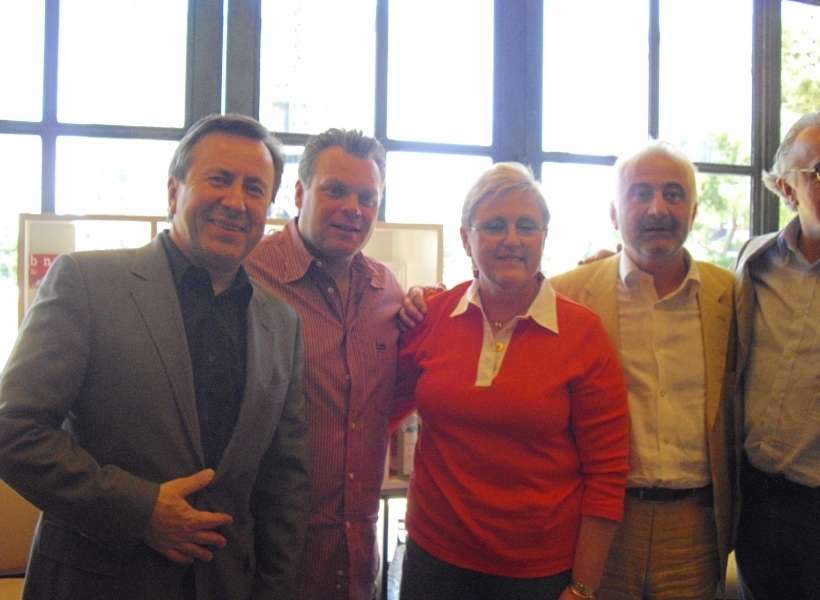 Read more about this episode
Guest Notes
Categories: France How To, Moving to France