This post contains affiliate links, meaning I get a commission if you decide to make a purchase through my links, at no cost to you. Please read my disclosure page for more details.
Category: Provence
On today's episode, a trip report with Tracey Gillespie on the smart way to visit Provence. Like most of us, she wasn't sure what town she should pick for her house rental.  Provence is a big area, where is the best place to stay?
In the episode she explains how she decided on the village of Roussillon in the Vaucluse, in an area also known as the Lubéron.
The Smart Way to Visit Provence and the Lubéron
Most people spend a day in Roussillon and move on. But Tracey and her husband had done a quick visit to the area in 2017 and knew they wanted to return and spend more time. That's what you do if you want to do more than snap a few selfies.
What Type of Village Do You Want to Stay In?
Some villages in the Lubéron give more of a feel for local life than others. Tracey considered Goult, Gordes, Ménerbes, Roussillon, Bonnieux, Lourmarin. Some of these villages are more touristy, Roussillon has more history to it and more local interest.
Roussillon has an elementary school, has a few restaurants, a local market, etc. Tracey also wanted a house in the village and not too far away from the village center. You have to be careful exactly where the villa is because you don't want to have to hike up a hill every time you want to buy a baguette!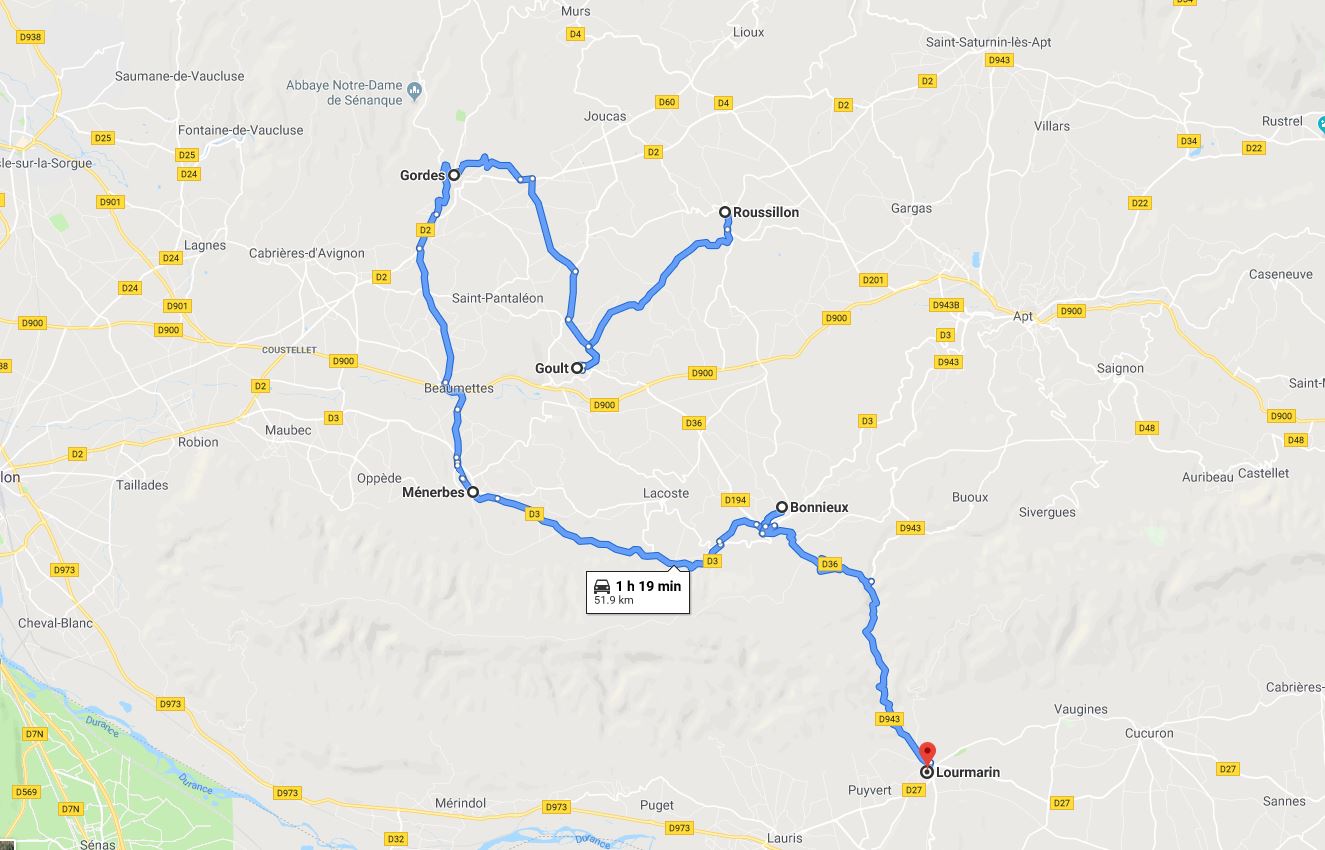 Why Choose this Part of Provence?
It is best to define what you are looking for before you make your choice of house rental. How do you want to use the rental? Do you just want a place to sleep? Do you want a place that has a well-stocked kitchen? Do you want a pool?
Enjoy the Local Markets!
There are lots of open-air markets all over Provence. Vendors don't just work one day a week, they go sell in various villages. Be careful of where the market is going to setup, you may get stuck somewhere you don't want to.
Some of the things you might find at the markets are food, wine, clothes, interesting gifts and decorative items (think of it as an open-air Etsy store!)
L'Isle-sur-la-Sorgue has a particularly beautiful market and sometimes you find wonderful things like hand-made table linens. If you see something you like go ahead and buy it because you don't know if you'll find that vendor again!
And of course if you rented a house you can get your provisions at the open-air market and try local recipes with great ingredients.
Cooking Class in Aix-en-Provence
They chose a market tour and cooking class from browsing on-line and were happy with their choice. Look for "L'Atelier Cuisine de Mathilde". She speaks really good English! She gave great tips on choosing local produce, jams and products that Tracey shares on the podcast. Even if you cook a lot you will learn a lot!
Château La Coste
Château La Coste is a fabulous winery and outdoor art park with award winning cuisine. You walk around the vineyard and through the art installations, it can take about 4 hours. It is fascinating stuff and well-worth spending a few hours.
This would also be a good place to take younger kids because they can run around. There were many local families visiting on a Sunday.
There is a charge to visit and walk through the installation it was about 10 or 12 euros. They have several restaurants from casual to luxurious. Their wine isn't bad either!
Riding a Bicycle in Provence
Tracey's son-in-law loves mountain biking and road biking. He rented a bike and went cycling every morning  and loved the experience. He said this is some of the best cycling he's ever done. There are many website giving route advice and PDFs. Google "le Lubéron à vélo" to find one that suits your needs.
Take a Day Off!
You don't have to go go go every day. If you have a lovely place to stay, stay put and enjoy the day without going anywhere. That's really relaxing and it is something French people will totally do!
June 23rd Festival at Roussillon
This is related to Saint Jean Baptiste and they had music from early evening until midnight. This is something they do every year and it's free. There's also the Fête de la Musique on June 21st, but that's not related and not every village will have activities.
Tractor "Convention"
One morning they were surprised to find a large number of tractors parading through the village. There were about 100 of them, some were vintage tractors others were more recent, but it was fun to see all the families on their tractor!
On this trip to Paris Annie got to test a budget hotel in the 13th arrondissement. I wouldn't normally have chosen it, but my flight was cancelled and this is where the airline put me up for the night. It was not plush and had no charm, but it's inexpensive, it's safe, and it only takes 20 minutes to ride the metro into the city. You'll find mostly tour buses staying there, great for people who just need an inexpensive place to sleep in Paris.
FOLLOW US ON:
Discussed in this Episode
Goult
Gordes
Ménerbes
Roussillon
Bonnieux
Lourmarin
L'Isle-sur-la-Sorgue
L'Atelier Cuisine de Mathilde
Le Lubéron à vélo
Villefranche-sur-Mer
Èze
Budget Hotel recommendation
Subscribe to the Podcast
Apple
Google
Spotify
RSS
Support the Show
Tip Your Guides
Extras
Patreon
Audio Tours
If you enjoyed this episode, you should also listen to related episode(s):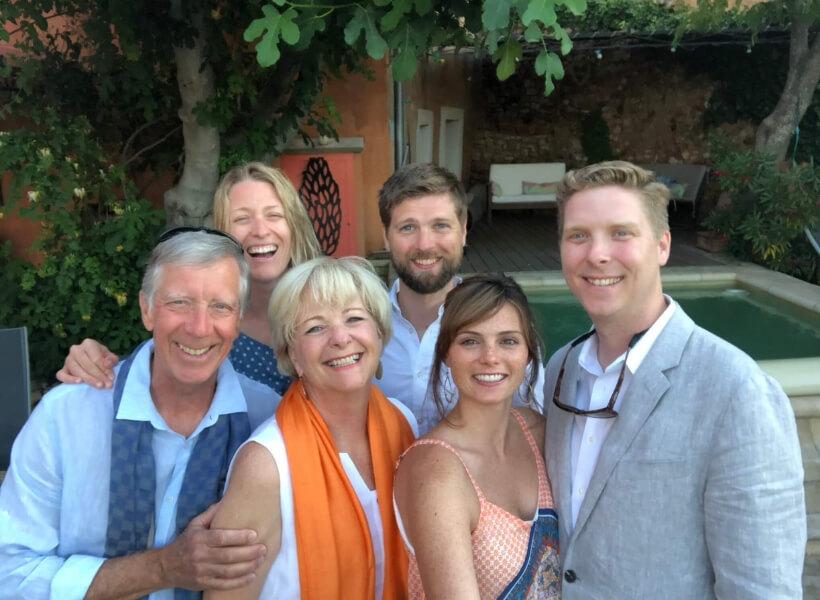 Read more about this episode
Transcript
Guest Notes
Category: Provence