This post contains affiliate links, meaning I get a commission if you decide to make a purchase through my links, at no cost to you. Please read my disclosure page for more details.
Category: Paris
CLICK TO PLAY THIS EPISODE
Going to Paris by yourself? It's one of the best ways to see the City of Light! In this episode, my guest Lauren Gibson shares some unforgettable experiences she had while visiting Paris on her own.
She probably packed in too much for Annie's taste, but young visitors get way with this sort of thing and there's no doubt Lauren loved it.
She has great hotel and restaurant recommendations. Be sure to check out the Guest Notes for the details.
The bottom line is there's no reason not go solo in Paris. The city is fun, safe, and you can take things at your own pace when you're traveling on your own! How about seeing that museum you want to see but nobody else does? How about reading a book while sitting on a bench for a while? How about trying restaurants that would intimidate some of your family members?
It's all possible when you go solo in Paris. And don't worry about going out to restaurants alone. Locals in Paris do it all the time and nobody will take a second look.
Lauren explains how not to get lost with some great travel apps. She also  reviews the much touted Orange Holiday SIM card that also gets a lot of recommendations on the Join Us in France Closed Group on Facebook. As always, read the small print, but it seems like a wonderful way to keep in touch with the digital world while in Paris.
Recommended in this Episode
Hotel Caron de Beaumarchais in the Marais
CityMapper is a transportation App and it works really well in Paris: it tells you the best exit for the address you're going to
Some people think Google Maps is better than CityMapper for walking
TripCoin will help you keep track of how much you spend in different categories
Orange Holiday Sim Card, is a cost-effective way to have data while in France
Did you get my
VoiceMap
Paris tours yet? They are designed for people who want to see the best of Paris neighborhoods
and
put what they are looking at into historical context. There are so many great stories in Paris. Don't walk right past them without having a clue what happened there! You can buy them directly from the VoiceMap app or click
here
to order activation codes at the podcast listener discount price.
Discussed in this Episode
Switching hotels in the middle of the trip [03:57]
When traveling solo you can let the weather decide what you're going to do for the day [05:05]
Learning what sort of traveler you are when visiting on your own [06:05]
Do some planning because not all of paris is equally lovely or interesting [07:04]
Ask yourself what YOU want to do [10:26]
Places des Vosges for people-watching [13:08]
Jardin des Rosiers on rue des Rosiers [13:15]
Miznon fallafel shop [14:13]
Edwart Chocolatier on rue Vieille du Temple [14:46]
Merci concept store on Boulevard Beaumarchais [15:38]
Best time to go to the Trocadero is early in the morning [16:47]
Pont Alexandre III as a great photo spot [18:44]
Le Bon Marché in the 7e arrondissement [19:37]
Learn what's near you so you don't go all over the place [21:26]
Don't miss la Tour de l'Horloge [22:42]
It's easy to miss a lot of Montmartre if you don't take a tour [23:44]
Don't stay in Montmartre if your children need a stoller or if you have mobility issues [27:28]
Saint-Germain-des-Prés is a wonderful central area and easy to navigate [28:03]
Place de Furstemberg [28:40]
Jardin du Luxembourg a great place to read [30:18]
Restaurant Treize in Saint-Germain-des-Prés and its non-smoking terrace [31:25]
What would you do differently next time? [33:15]
Arrive in Montmartre early especially on a sunny day [35:31]
Butte-aux-Cailles and street art (pick your time carefully!) [35:31]
Solo travelers get to see more because they don't need to compromise with anyone [39:18]
Lauren got to use her French more because she was solo [39:36]
CityMapper Paris [41:12]
Pay attention to exit numbers in the Paris metro [43:35]
TripCoin for keeping track of expenses [44:53]
Orange Holiday SIM card [46:19]
Subscribe to the Podcast
Apple
Google
Spotify
RSS
Support the Show
Tip Your Guide
Extras
Patreon
Audio Tours
Merchandise
If you enjoyed this episode, you should also listen to related episode(s):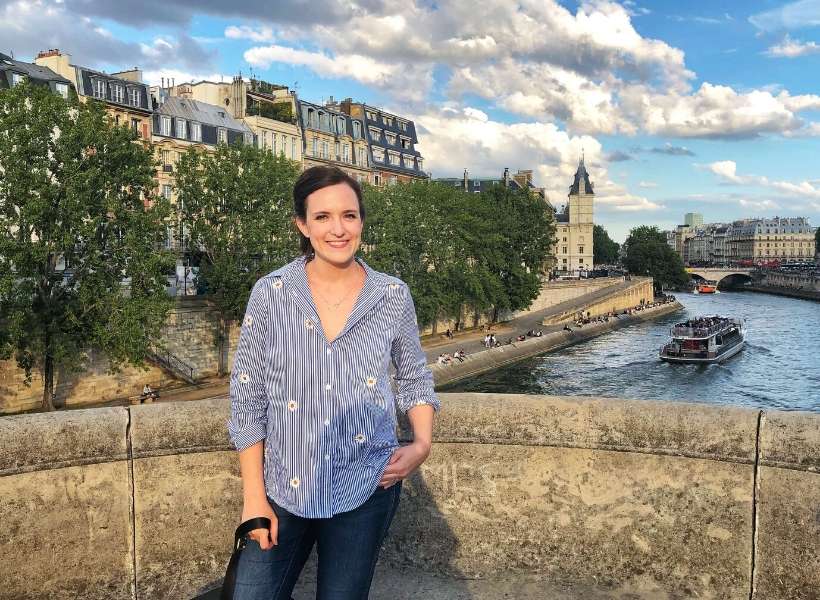 Read more about this episode
Transcript
Guest Notes
Category: Paris