This post contains affiliate links, meaning I get a commission if you decide to make a purchase through my links, at no cost to you. Please read my disclosure page for more details.
Categories: Off the Beaten Track in France, Toulouse Area
This episode features our frequent and very popular guest Elyse Rivin. If you enjoy her episodes, please consider supporting her on Patreon.
On this episode of the podcast, Elyse takes us to a place of legend called Rennes-le-Château, and we also discuss Bugaratch, and Arques. They are all in the Aude department not far from Carcassonne and Limoux.
These are small villages with a big reputation for the metaphysical, hidden treasures of gold, end of the world gatherings and other mysterious events. Are you ready for some New Age?
Have You Heard of Rennes-le-Chateau?
If you've heard of Renne-le-Château or Bugarach, you're probably a local OR you're interested in the paranormal. But how much do you really know about it? In this episode Elyse explains the history of the area and why the legend grew so big.
A fabulously rich monk called Abbé Saunières had a lot to do with it. But how did he get so wealthy? Did he really sell his soul to the devil?
When the legend became part of the Dan Brown novel The Da Vinci Code things went out of control and the village gets a lot of visitors that just have to see it for themselves.
As it turns out, it's a lovely village and there are other things you should check out nearby (see related episodes), so we both vote YES, you should make your way to Occitanie and visit Rennes-le-Château!
We have to confess that neither Elyse nor Annie are into otherworldly things, but this part of France area is full of such  great stories!
To purchase Elyse's Tour of Toulouse email her.
New Version of the VoiceMap Marais Tour
Annie has released a new version of her Marais tour on the Voicemap App and this one includes a photo of each of the stops I take you on.  You can purchase the tour here.
For those of you who've already bought the tour, you can update it for free by following these steps:
Open the VoiceMap App
Go to Account
Swipe left on the Marais tour
Confirm the delete
Go to the Purchased tab
Tap Download
FOLLOW US ON:
Discussed in this Episode
Download the new version of my Marais tour! [01:21]
The Aude Department and New Age beliefs [04:04]
The ancient village of Rennes-le-Château [05:33]
The treasure of the Gauls [07:30]
Nobody knows what happened to the gold of the Tectosages when the Romans arrived [09:15]
The gold of the Visigoths [09:53]
The gold of the Cathars [15:33] and [26:17]
The start of the Voisin dynasty in Rennes-le-Château [18:44]
The gold of the Knight Templars might be hidden in Rennes-le-Chateau![19:51]
People start digging for treasure around Rennes-le-Château in the late 1700s [27:27]
Monks in Rennes-le-Château make fortunes from selling Indulgences [29:30]
The arrival of Abbé de Saunières in the early 19th century [31:42]
Did Abbé de Saunières make a deal with the Devil? [35:11]
Reactionary monarchists and their support for Abbé de Saunières [37:11]
Le Diable au Bénitier [37:40]
A movie called L'Or du Diable [38:47]
New Agers in Rennes-le-Château [39:20]
People are still trying to dig for treasure in Rennes-le-Château [40:56]
Apparently Mary Magdalene came to Rennes-le-Château and might be buried around there (super serious historical source being Dan Brown and the Da Vinci Code) [41:50]
Waiting for the end of the world in Bugarach [43:29]
Why you should see Rennes-le-Château for yourself [48:08]
Hundreds of books have been written about this place [50:19]
The Auda as an area filled with mystery [51:27]
Subscribe to the Podcast
Apple
Google
Spotify
RSS
Support the Show
Tip Your Guides
Extras
Patreon
Audio Tours
If you enjoyed this episode, you should also listen to related episode(s):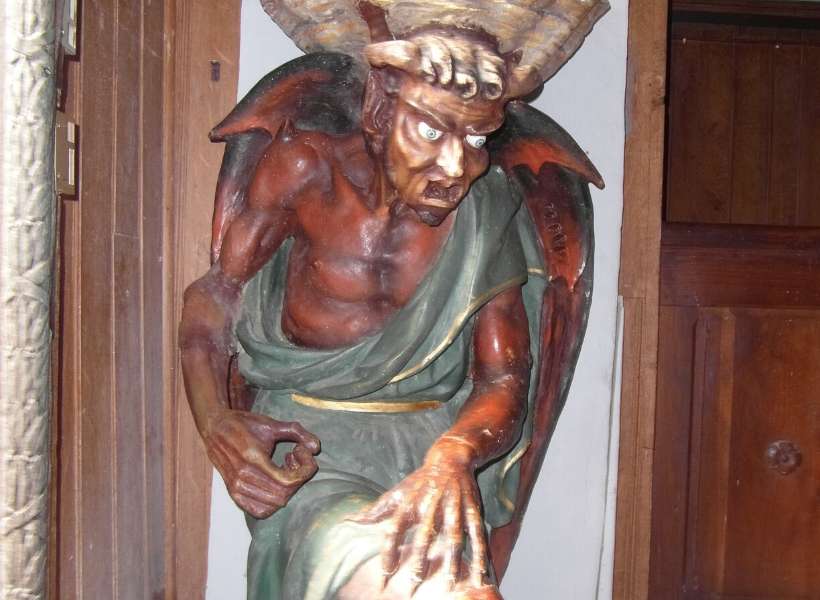 Read more about this episode
Transcript
Categories: Off the Beaten Track in France, Toulouse Area