This post contains affiliate links, meaning I get a commission if you decide to make a purchase through my links, at no cost to you. Please read my disclosure page for more details.
Categories: Family Travel, Paris
On today's episode Mary White tells Annie Sargent about her trip to France with 10 friends and relatives. This group included a child, a teen, and adults of various ages. Now, when you have a big group of family and friends everything gets more complicated, but Mary planned it really well and they had a great time. Ready to hear her secrets? Click play!
Hotel recommended in this episode:  Le Petit Belloy
How to Make a Custom Google Map
Open Google Maps (https://www.google.com/maps) and click the menu button in the top left corner (looks like 3 lines on top of each other). Click Your Places > Maps > Create Map. Name your map and enter in a description. Add markers for your desired locations.
In the episode Mary mentions that she participates in a podcast, but I didn't ask her to name it. What was I thinking?! She's a recurring guest on the Marching Roundtable Podcast
FOLLOW US ON:
Discussed in this Episode
Paris with family and friends [02:47]
How to pull off a trip with a big group [03:54]
Using a custom Google map [05:49]
Don't overwhelm your group with every detail [06:43]
Use the rome2rio app [08:30]
Keep everyone informed of changes via text messages [10:19]
Get the Museum Pass [10:51]
Use official taxis [12:47]
L'Alsacienne Restaurant [14:45]
Berthillon ice cream [16:35]
Great hotel at a reasonable budget [17:11]
View to the Eiffel Tower [18:30]
Don't make that mistake when going to Versailles [20:26]
Uber problem [21:24]
Have a good attitude [25:23]
Strategy for Versailles [27:09]
Éclairs and Millefeuilles [29:44]
Pickpocket on the RER [30:23]
What do you do if someone in your group gets left on the platform? [34:12]
Reserving restaurants using La Fourchette or messaging them on Facebook [36:33]
Watching Bastille Day fireworks from the hotel window [38:04]
Taxis in Paris are cheaper than in New York [39:16]
You'll walk a lot in Paris! [40:19]
Bourguignon du Marais restaurant [41:14]
Can you agree on not splitting checks? [44:08]
Hiring a van to take all of them to Normandy for the day [45:56]
Don't get upset if you need to make last-minute changes [49:27]
Don't be afraid to split up if you need to [49:47]
Get the Museum Pass [50:04]
Enjoy mealtimes [50:46]
Choose a hotel with lots of options nearby (more reasons why Petit Belloy was a good choice) [51:20]
Sometimes touristy places are great [52:42]
Advice for foodies [53:42]
Pre-purchase as many things as you can [54:11]
Buying tickets for the Eiffel Tower [55:05]
Thank you Patrons [58:49]
Trip planning consult with Annie [59:41]
Support the show without spending a penny you wouldn't have otherwise [01:00:06]
New Year's Resolutions [01:00:42]
Be an Ambassador for the Join Us in France Travel Podcast! [01:03:56]
Subscribe to the Podcast
Apple
Google
Spotify
RSS
Support the Show
Tip Your Guides
Extras
Patreon
Audio Tours
If you enjoyed this episode, you should also listen to related episode(s):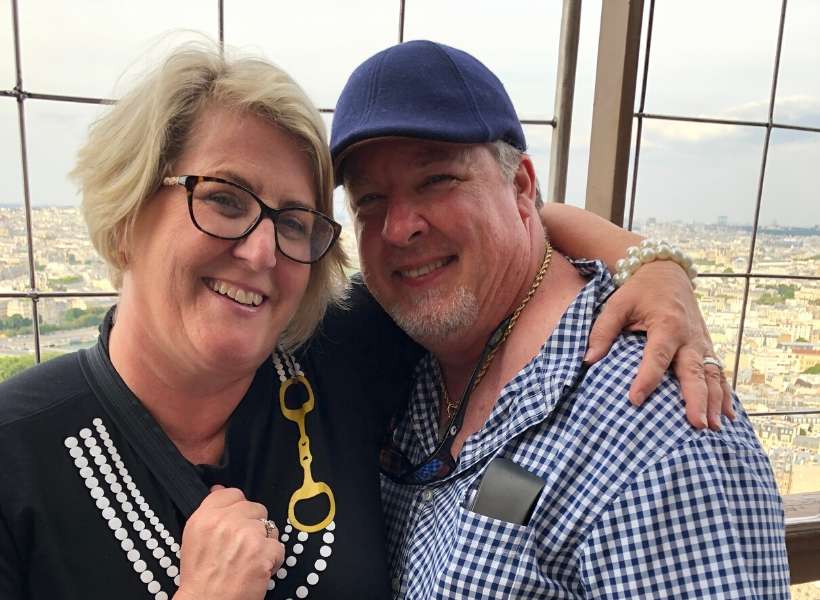 Read more about this episode
Transcript
Categories: Family Travel, Paris