This post contains affiliate links, meaning I get a commission if you decide to make a purchase through my links, at no cost to you. Please read my disclosure page for more details.
Categories: Family Travel, Paris
Today Annie Sargent talks about taking a multi-generational trip to Paris with her guest Maren Gregerson. This trip included 3 generations with grandparents in their seventies, siblings (and spouses) in their 40s, and a 9-year-old. This was the first time the siblings traveled together.
Each party in the group did their own trip planning as far as what they wanted to see and do, and they used different resources. The grandparents read a Rick Steves book, the childless couple read blogs and Instagram, and Maren talked to friends who know Paris and are also museum professionals.
Recommended in this Episode
Originally Maren had planned to book an AirBnB but when her father decided to join he felt more comfortable booking them at the Hotel Melia Notre Dame, which was lovely. Small hotel really close to the Shakespeare and Company  bookstore and not noisy at all despite the location. The staff was amazing and anticipated all of their needs.
Book: The Little Museums of Paris
What Would You Do Differently Next Time?
They wouldn't go to the carnival in the Tuilleries Gardens. There are rides, games and bad food. It looks okay but it's really low-budget.
The area right behind Shakespeare and Company near the Seine is not nice when it comes to food choices. A lot of the restaurants are really touristy. If they had stayed in an area like the Marais it would have been easier to find better restaurants after a long day. Or going up the hill towards Odeon would have been better.
There are a lot of tour groups in Paris in August and it can be overwhelming especially with Asian groups that don't follow the same cultural rules Anglos do.
Listen to More Episodes About Family Travel
FOLLOW US ON:
Discussed in this Episode
Museum fatigue [9:24]
Musée de l'Orangerie [10:41]
Decorative Arts Museum (Musée des Arts Décoratifs) [12:05]
Musée des Arts Forains [13:14]
Petit Palais [24:32]
Circus Bakery [25:52]
Compagnie Française des Poivres et des Épices [29:09]
Tuileries Festival [33:45]
Subscribe to the Podcast
Apple
Google
Spotify
RSS
Support the Show
Tip Your Guides
Extras
Patreon
Audio Tours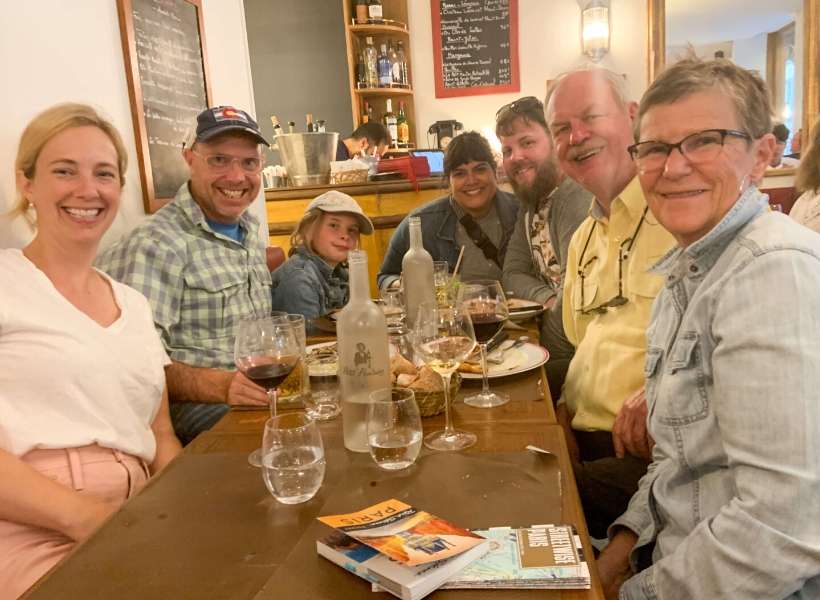 Read more about this episode
Show Notes
Transcript
Guest Notes
Categories: Family Travel, Paris