Categories: Hauts-de-France, Off the Beaten Track in France
On today's episode of the podcast Annie and guest William Ciardiello talk about Picardie, a region just to the north of Paris.
Picardie Trip Report
William was invited to visit the area by a family of locals he met through a school exchange program. They showed him around to the best places their region has to offer.
Many people who visit France just want to take a selfie in front of the Eiffel Tower and the Mona Lisa and be off to the next country. A visit to the Picardie is NOT in the cards for such visitors.

But for those of us who take the time to get to know France, the Hauts-de-France region has a lot to offer and my guest William has visited many of them.

Off-the-Beaten-Track in France
I have to say that it is one of the least "touristy" part of France where I've spent little time myself. But I live on the southern side of the country in Toulouse, which probably explains a lot.
But for those of us who are in search of off-the-beaten-track places in France Picardie has it all! Châteaux? Yes! Historical sites? Yes! Fascinating Museums? Yes! Beautiful vistas? Definitely!

What about gastronomy? Well, it is a bit like the Idaho of France. Lots of potatoes. Lots of wheat, mushrooms, lots of agriculture. Mostly beer, no wine. They have a few food specialties, but they are not as famous as the specialties of Provence or Gascony or Lyon.

But you know what? Paris doesn't have wine and super famous gastronomy either (other than onion soup) and we still love Paris! Don't let that stop you.
Being a girl from the South I have to say that the weather isn't ideal either. Lots of rain. But this is no different than Paris, really. So don't let that stop you either!
FYI, apparently some people spell it "Picardy". Why? That's so wrong! I refuse to do that!

FOLLOW US ON:
Discussed in this Episode
Flavy-le-Martel
Amiens
Compiègne
Pierrefonds
Le Chemin des Dames
La Caverne du Dragon
Epernay and Champagne Houses
Notre Dame d'Amiens
Les Hortillonnages in Amiens
Using the bus system in Paris
Big price difference between flights to Orly and CDG
There aren't many restaurants in rural France
Eating fruits and vegetable in season
Differences between French hospitality and American hospitality
Strong bonds created by student exchanges
Education First Student Exchange Program
Subscribe to the Podcast
Apple
Google
Spotify
RSS
Support the Show
Tip Your Guides
Extras
Patreon
Audio Tours
If you enjoyed this episode, you should also listen to related episode(s):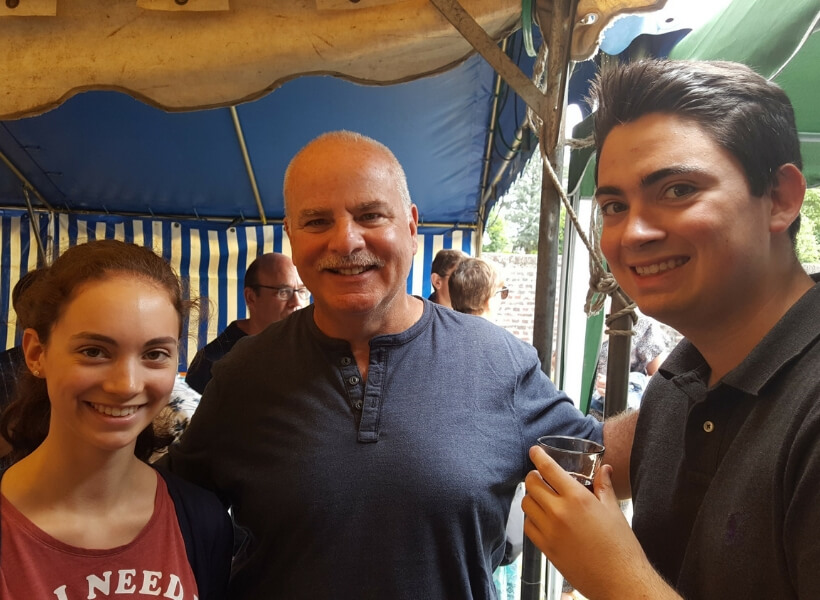 Read more about this episode
Show Notes
Categories: Hauts-de-France, Off the Beaten Track in France