Category: French History
On today's episode, I bring you a trip report with Jennifer Warner about the World War I sites she visited with her husband and sons earlier this year. The whole family has an interest in history. Her teenage sons particularly enjoyed getting a better understanding of what happened on these battlefields.
In preparation for this episode, I read a wonderful book called A World Undone: the History of the Great War 1914 to 1918. But the history of this war is a tremendously complex subject. Our purpose was not to discuss the history in depth. Our intention was to learn details of Jennifer's visit to the WWI battlefields in France and what makes some of them better than others for visitors.
Centennial Anniversary of the end of WWI
WWI ended on November 11, 1918. Making this year the centennial anniversary of the end of the Great War. As a result, battlefield sites like Verdun and Vimy will be holding special celebrations and special events to mark the centennial. We don't go into any details these centennial celebrations, but if you plan on visiting, make sure to do some research to see if you can participate in some of them.
You see rows upon rows of not just dead but also missing people. It is so sobering, even for teenagers.
WWI Battlefields in France
What are the must-see places you need to visit in order to get an overview of WWI or the Great War? In this episode we mention major WWI battlefields in the East and North of France. A sobering topic, but as you can see from Jennifer's report, also a wonderful family vacation.
What Do You Wish You Knew Before You Went?
Jennifer goes through many things she wishes she knew (or at least took more seriously) before her trip. This is all towards the end of the episode. You can read all of them by clicking on the Show Notes button below.
FOLLOW US ON:
Discussed in this Episode
Verdun
Verdun Ossuary
Fort Douamont
Fort Vaux
Ossuary Douamont
Camp Maguerre
Abandoned Villages
Arras City and Tunnels
Vimy Ridge
Wellington Tunnels
Thiepval
Subscribe to the Podcast
Apple
Google
Spotify
RSS
Support the Show
Tip Your Guides
Extras
Patreon
Audio Tours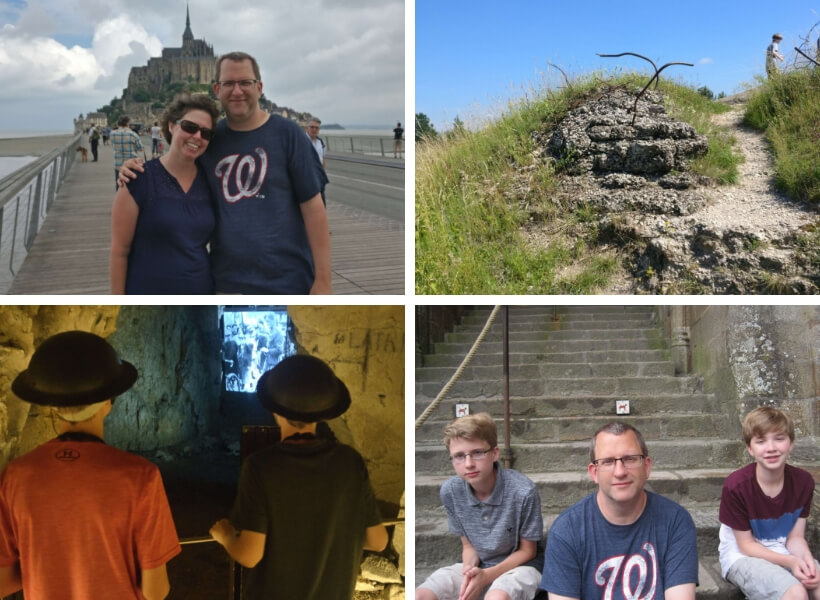 Read more about this episode
Show Notes
Category: French History