Categories: French History, Normandy & Brittany
This episode features our frequent and very popular guest Elyse Rivin. If you enjoy her episodes, please consider supporting her on Patreon.
Mont Saint Michel History
Don't get scared, we're not going to tell you about 2000 years of Mont Saint Michel history! The purpose of this podcast episode is to boil it down to the essentials so you understand some of the complexity of this amazing site, listed as one of the seven wonders of the world.
2.5 million people visit the Mont Saint Michel every year, but sadly, most of them have no idea how a beautiful place like that came to be. That's a crying shame!  You don't have to be one of the zombie tourists, listen to this episode and walk the path to enlightenment. OK, maybe I'm over-selling it a bit here.
Licensed Tour Guide Elyse shares with us some of the highlights that will help Mont Saint Michel History make sense. Did you know that the Monastery on top of Mont Saint Michel was a prison for 200 years? Did you know that the Mont wasn't always an island? It's all in today's episode!
FOLLOW US ON:
Subscribe to the Podcast
Apple
Google
Spotify
RSS
Support the Show
Tip Your Guides
Extras
Patreon
Audio Tours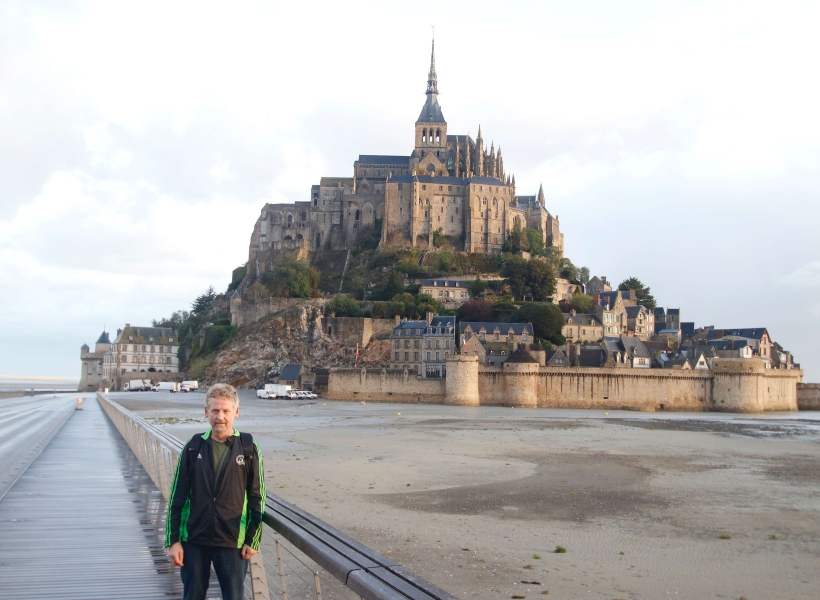 Let's Review
Now that you know a few important things about Mont Saint Michel history you'll probably get a lot more out of the time you spend there.  But no matter how much you learn about history, the real reason why people go is that it's so beautiful both up-close and at a distance. It's a photographer's paradise!

Read more about this episode
Show Notes
Categories: French History, Normandy & Brittany