Categories: Family Travel, Off the Beaten Track in France
In this trip report, Annie Sargent is joined by Matthew Gamache, a seasoned traveler to France who began exploring the country with his daughters when they were young—now they're teenagers. The focus of their recent journey was medieval France with teens, featuring visits to several iconic Medieval Cathedrals, the Cluny Museum in Paris that specializes in Medieval art, the Unterlinden Museum with its remarkable Medieval Altarpiece, and Guédelon—a one-of-a-kind project where artisans are constructing a 13th-century-style castle using only period-appropriate techniques and materials.
The adventure unfolded over the last week of June and the first two weeks of July 2023, totaling three weeks—a fantastic duration for a French vacation. To prepare, the family tuned into this podcast, watched YouTube videos, and engaged in family discussions about the sites they were eager to explore. They had a grand time and share their secrets for a successful family vacation in France that includes many off the beaten track locations.
Medieval France with Teens
This trip report isn't just any travel guide; it's a comprehensive exploration tailored for families with teens. We kick off with the awe-inspiring Guédelon Castle, a living history project where craftsmen are constructing a 13th-century style fortress using only period-appropriate techniques.
From there, we whisk you away to Cancale, the oyster capital of France, offering a delightful blend of medieval architecture and mouthwatering seafood. Chartres and Bayeux Cathedrals are next on the list, each a masterpiece of Gothic art and architecture. Don't miss the Bayeux Tapestry, an embroidered chronicle that takes you back to the Norman Conquest.
Art enthusiasts will appreciate visits to the Cluny Museum in Paris, dedicated to medieval art, and the Unterlinden Museum, home to the stunning Isenheim Altarpiece. For wine aficionados, the Hospices de Beaune provides a historical backdrop to Burgundy's famed vineyards.
Explore the charming streets of Dinan and the breathtaking Rose Granite Coast. Dive into science history at Arbois, the home of Louis Pasteur, and its fascinating museum. Discover the natural beauty of the Juras area, and debate between visiting Eguisheim or Colmar, each a gem in its own right. Don't miss the Bartholdi Museum in Colmar, dedicated to the creator of the Statue of Liberty.
For a cross-border adventure, Europa Park in Germany is just a short drive away. We also cover practical tips like renting bikes in France for scenic rides and how to make the most of Bastille Day celebrations.
Whether you're a history buff, an art lover, or someone seeking a unique family adventure, this episode has something for everyone. Tune in and start planning your own medieval journey through France!
Table of Contents for this Episode
#MedievalFrance #FamilyTravel #TripReport #FranceWithTeens #TravelPodcast #CulturalJourney #GuédelonCastle #MedievalAdventure #TravelTips #EuropeanVacation #HistoricSites #TravelWithKids #FrenchCathedrals #ClunyMuseum #UnterlindenMuseum #FamilyAdventure #ExploreFrance #TravelItinerary #MedievalTouring #TravelPlanning
FOLLOW US ON:
Discussed in this Episode
Guédelon
Cancale
Chartres and Bayeux Cathedrals
Bayeux Tapestry
Cluny Museum
Unterlinden Museum
Guedelon Castle
Hospices de Beaune
Dinan
Rose Granite Coast
Arbois home of Louis Pasteur and the great museum there
Juras area part of France
Eguisheim or Colmar?
Bartholdi Museum in Colmar
Europa Park (an easy drive into Germany)
Renting bikes in France
Spending Bastille Day in France
Roissy Bus
Subscribe to the Podcast
Apple
Google
Spotify
RSS
Support the Show
Tip Your Guides
Extras
Patreon
Audio Tours
If you enjoyed this episode, you should also listen to related episode(s):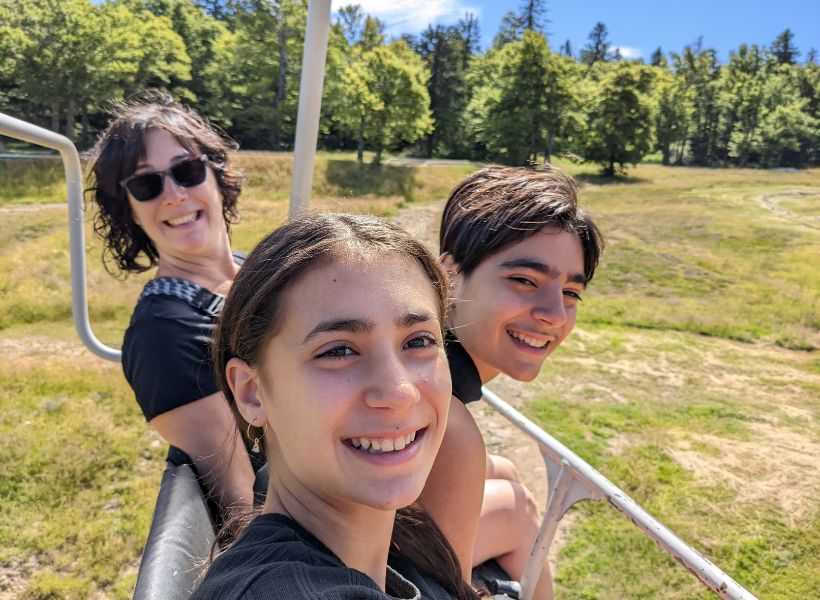 Read more about this episode
Transcript
Guest Notes
Categories: Family Travel, Off the Beaten Track in France