This post contains affiliate links, meaning I get a commission if you decide to make a purchase through my links, at no cost to you. Please read my disclosure page for more details.
Category: Loire Valley
In this episode of the podcast, we answer one big question: What are a few Loire Valley castles you shouldn't skip? The answer, of course, depends on what you like and who you are with. Janice Chung spent 6 days there in the spring of 2017 and she visited 12 of them on that occasion. But, as a true Francophile, this was also her 5th visit to the area, so she's more qualified than most to give us a unbiased primer on the area and point out gems that are truly worth your time.
Janice recommends staying at various castles instead of going to hotels. This can be surprisingly affordable, and a definite plus for honeymooners. She gives pointers for those visiting the area with children (as a former school principal she knows what works and doesn't work with kids!) We also talk about her long-time desire to take a hot-air balloon ride over the Loire Valley, and her adventure tasting Loire Valley wines.
Janice is the editor of a wonderful blog about travel to France called France Travel Tips, you should check it out, it's great and full of surprising suggestions.
Janice has also appeared on Looking for Unique Experiences in France, Episode 86 where she told us about running the Bordeaux and Paris marathons and her love for chocolate. Of course, she can eat all the chocolate she wants because she also runs marathons!
FOLLOW US ON:
Discussed in this Episode
Loire River
Cher River
Blois
Tours
Chambord
Chenonceau
Château d'Ussé
Château Villandry
Saumur
Amboise
Le Clos Lucé
Château de Cheverny
Château Beauregard
Château de Valmer
Solo travel in France
Subscribe to the Podcast
Apple
Google
Spotify
RSS
Support the Show
Tip Your Guides
Extras
Patreon
Audio Tours
Recommended in this Episode
Hotels Recommended in this Episode: La Rocheline in La Chevalerie in La-Croix-en-Tourraine (near Amboise), Château d'Artigny (near Tours),  Château des Tertres  (near Blois), Château de Chissay in Chissay-en-Touraine (mear Chenonceau). Winery at Château de Valmer
French Tip of the Week
In Paris last week I didn't run into a single person who wasn't willing to speak English with us. So what are you to do if you want to practice your French? Try saying this: "pourrions-nous parler français s'il vous plait, j'ai besoin de m'entrainer". And, fear not, if you keep responding in French they'll get the hint eventually!
If you enjoyed this episode, you should also listen to related episode(s):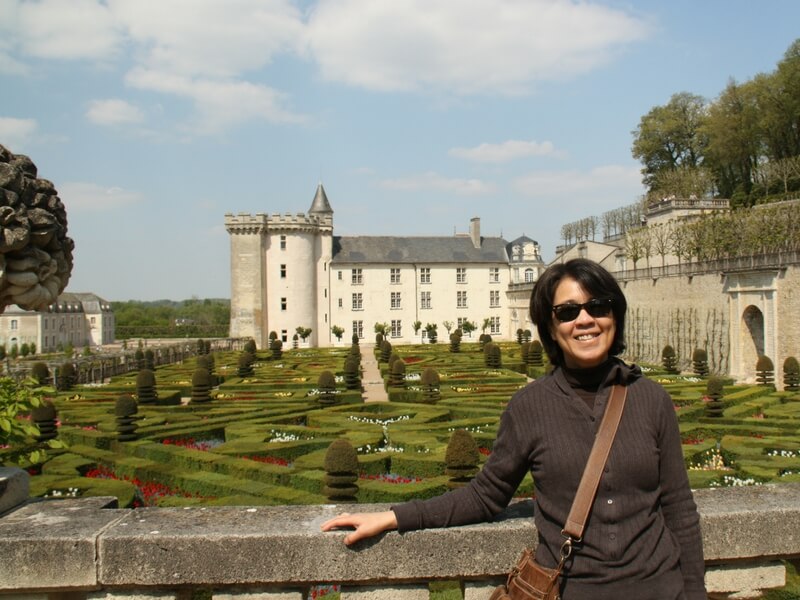 Read more about this episode
Show Notes
Category: Loire Valley